With only 10 races making up the HRRL calendar this year, the season is almost over and the 9th race took place just across the water in Southampton luring a total of 14 sleepy Road Runners from the warmth of their cosy beds.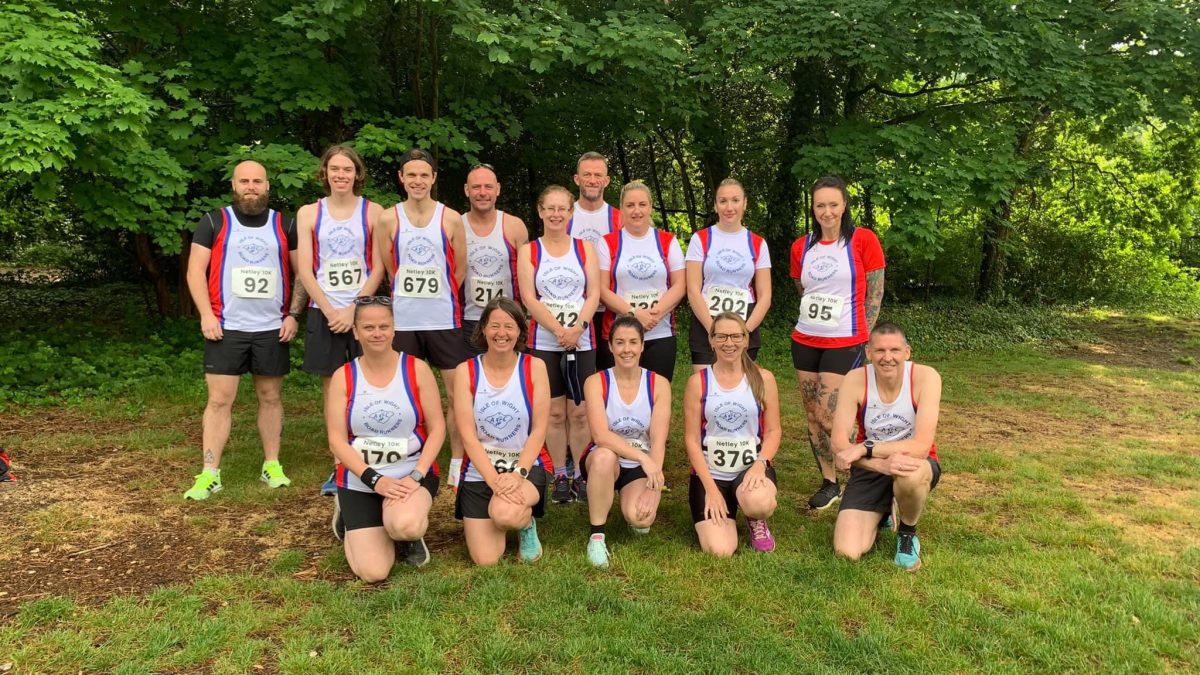 The Royal Victoria Country Park was the venue for Southampton Athletic Clubs 10k race.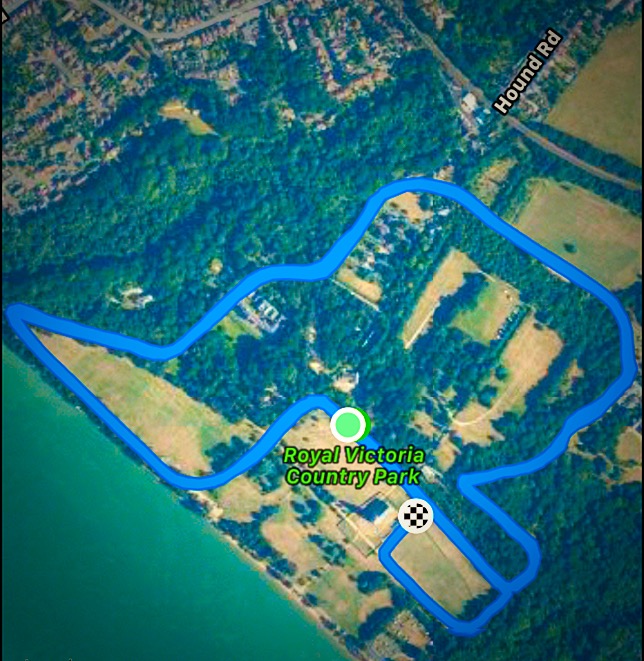 Adjoining Netley Police College and close to the Hamble River, this race hadn't been run since pre covid times so some runners had already secured their places two years ago! Luckily there were still some places made available despite the rollover, giving people the chance to make a last minute attempt to improve their places in the league table.
The weather to begin with was fair and all was looking well as runners blasted their way around the winding 3 laps of the Country Park then muster all they have left for a last 600m dash to the finish line adjacent to the historic chapel.
Alas this wasn't to be a story about being "Home and Dry", as the heavens opened and the monsoon like conditions set in.
"It was so nice to start with and then the torrential rain came……I was just about to start my last lap" Sarah Sharp told me later. "The puddles got big quickly so it felt like running through a stream at times. Thankfully our reward was the usual hand towel at the finish……..very handy!"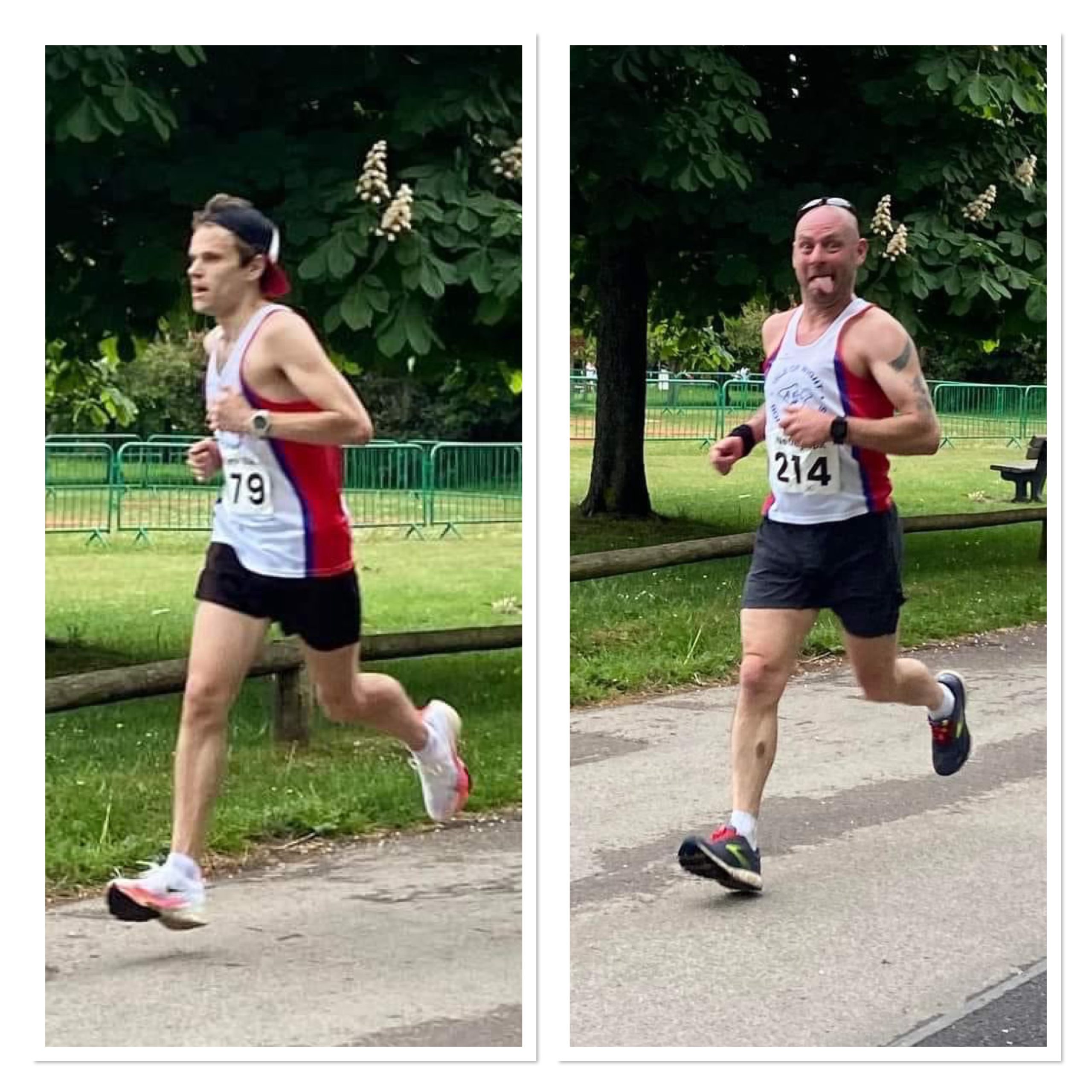 Ross Wilkes was the first Road runner back in a magnificent chip time of 35:25, taking 10th Senior Male, 13th overall and bagging himself yet another brand new shiny PB. Matt Fletcher was only five minutes behind him, with Garry Sharp hot on his heels to take the 8th place in the M50 category and completing our first three chaps over the finish line.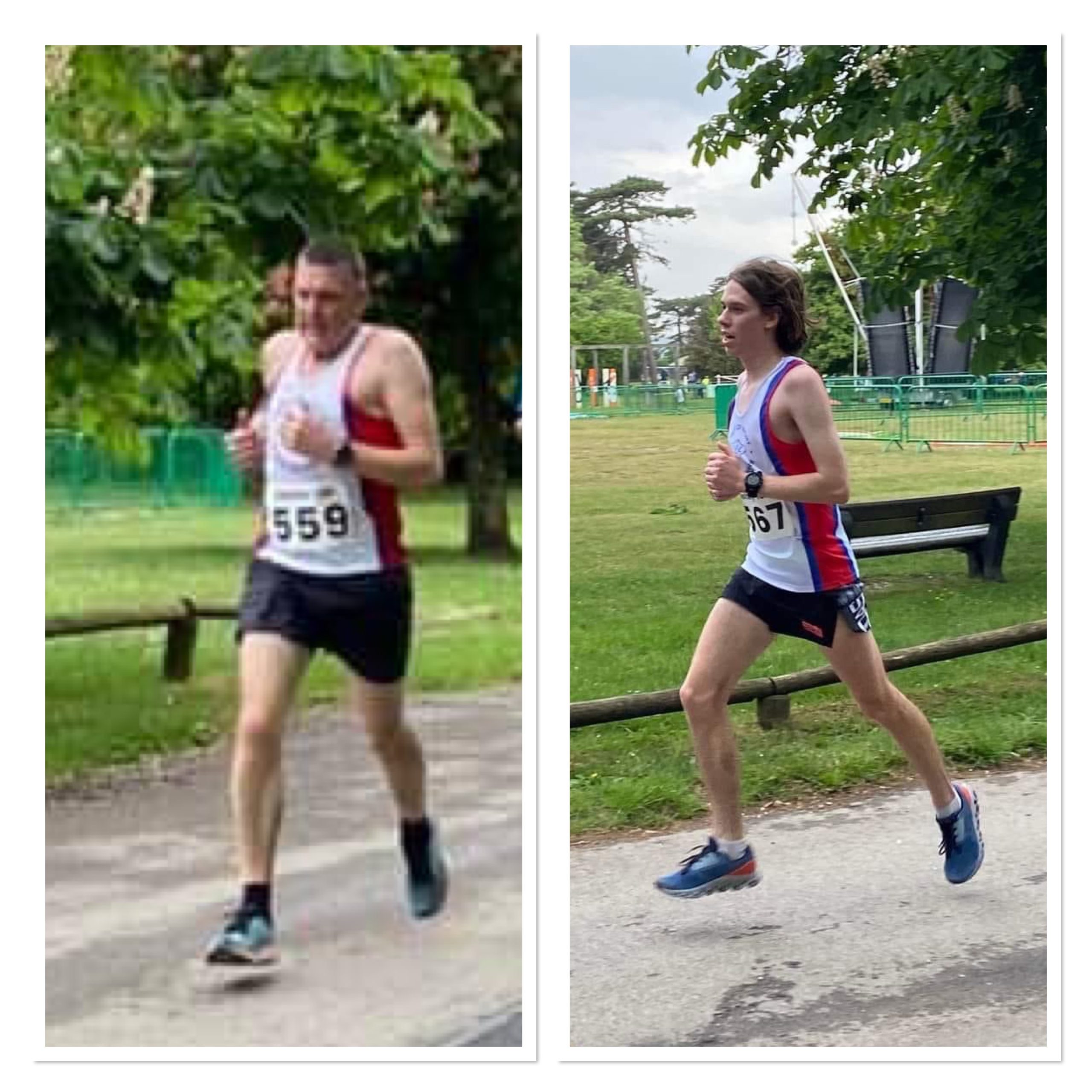 Immanuel Skeet was next home dipping just under 42 minutes, followed by Tim Keyte taking the10th spot for the M50's. And completing the round up for the boys was George Butler, with a great result on his return to racing, dipping just under the 50 minute mark.
Hannah East lead the girls home with a fantastic result finishing under 50 minutes, with Carolyn Littleton running the course for the first time and finishing only a couple of minutes behind to take 7th for F55 category.
Carolyn later went on to tell me "First time at Netley for me and really happy to be second lady RR in. I had road shoes on and found the course got a bit slippy in the rain. Good team day out though and lots of laughs considering we got so wet. Bridget's lemon cake was lush."
Second claim member Jen Gallop debuted in her club colours taking third lady home and earning herself a fantastic 10k PB. Well done Jen and congratulations on your first run as an IOWRR.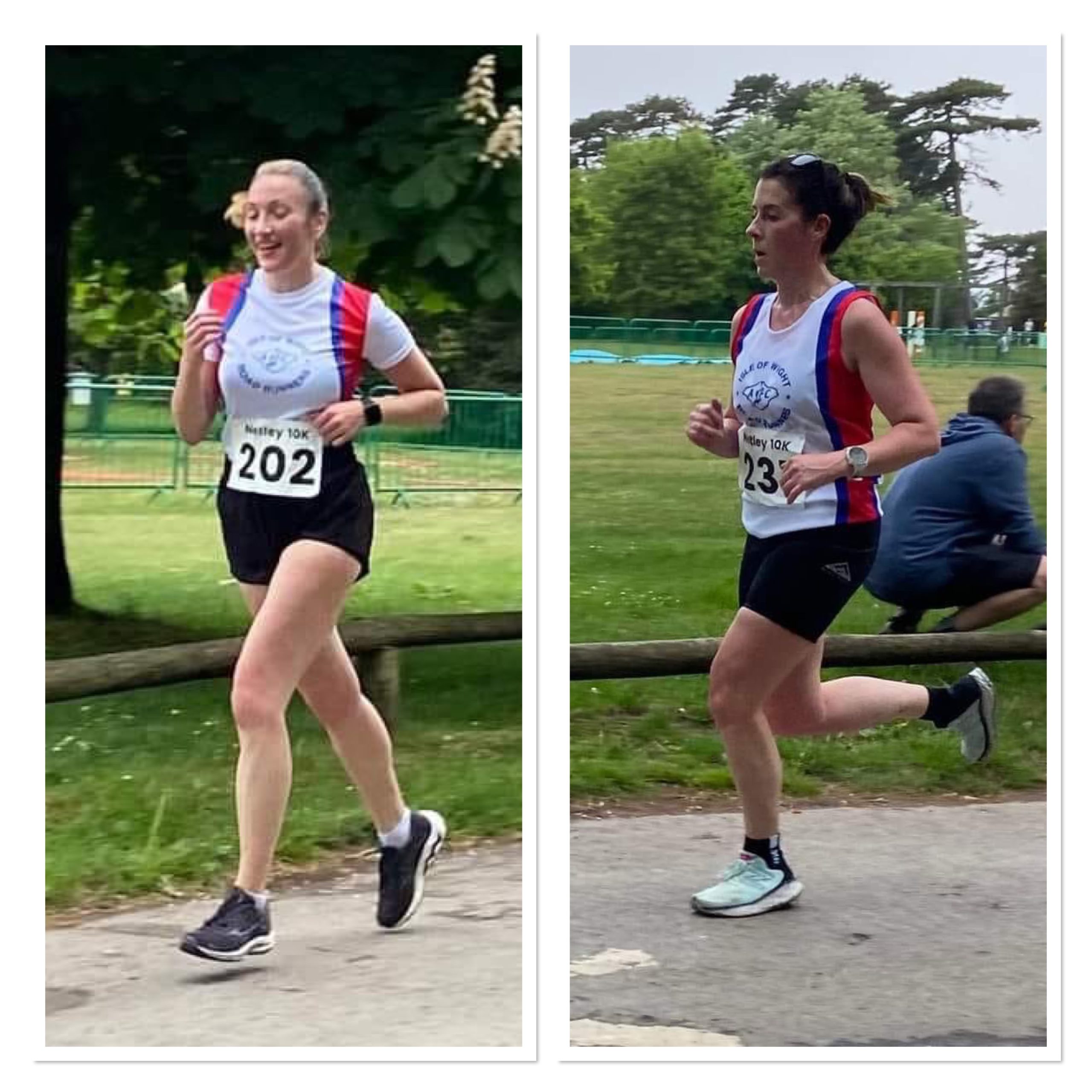 Caroline Curliss had another strong run and was the next lady to cross the line, shortly followed by Sarah Sharp who notably ran her fastest 10k since 2017! Brilliant work, well done Sarah!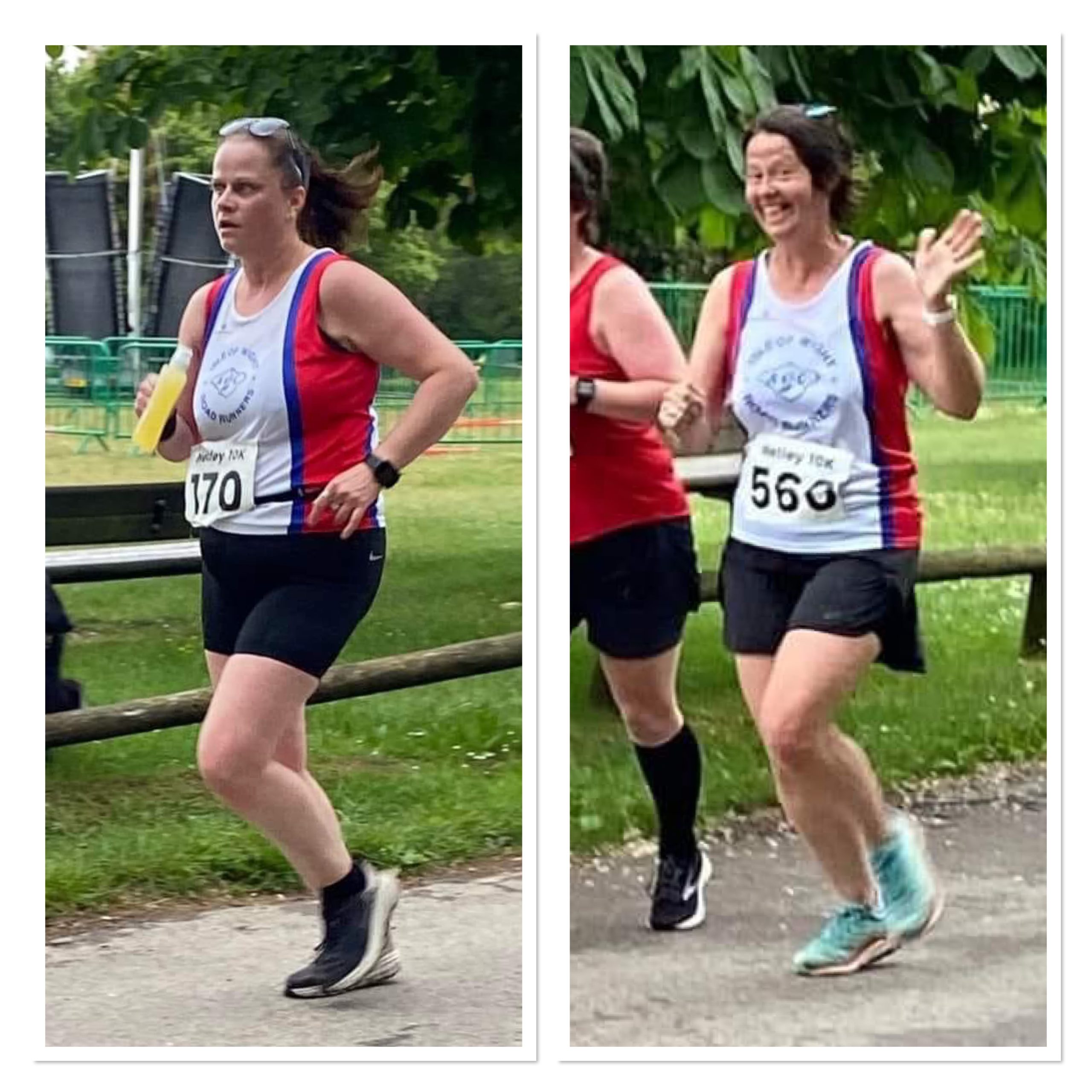 Rounding it up for the ladies were Bridget Keyte coming in on the hour, Tarnia Butler, making a welcome return to racing with husband George which is great to see, was just a couple of minutes later, followed by Tanya Clifford also looking great back in the red white and blue vest to complete team IOWRR.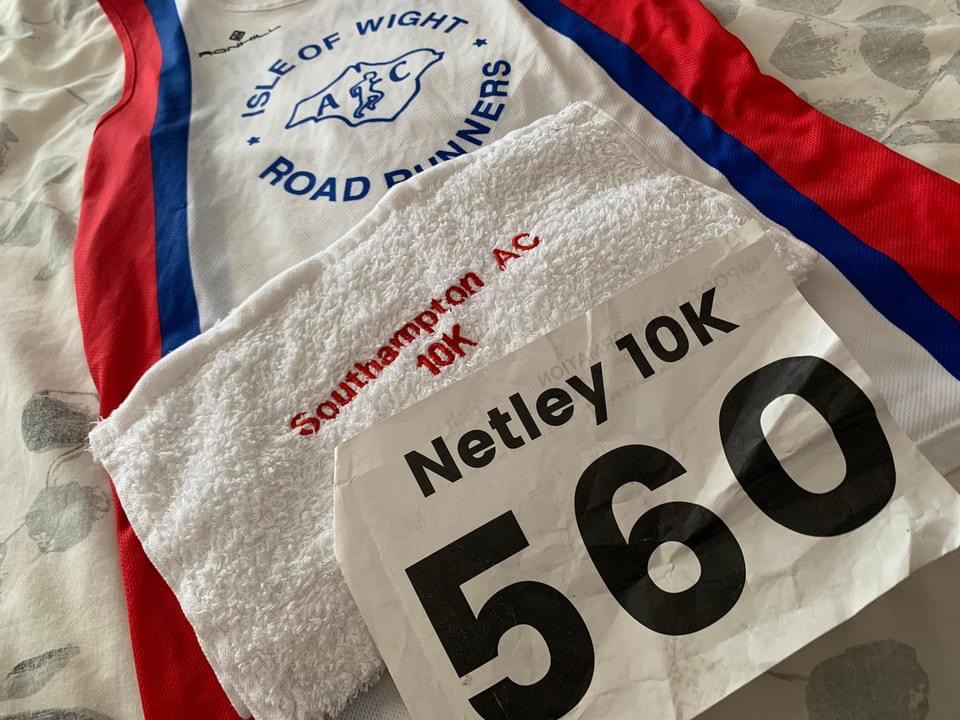 Great running team!
Ros Wilkes 35:25 PB
Matt Fletcher 40:20
Garry Sharp 41:03
Immanuel Skeet 41:53
Tim Keyte 44:14
Hannah East 49:48
George Butler 49:51
Carolyn Littleton 51:17
Jen Gallop 51:47 PB
Caroline Curliss 53:53
Sarah Sharp 54:53
Bridget Keyte 1:00:56
Tarnia Butler 1:03:05
Tanya Clifford 1:07:18