Hampton Court Palace and it's infamous gardens are visited by thousands of people every year and the gardens were once the exclusive playground of kings and queens. To name but a few, this palace and its gardens have seen the likes of Henry VIII strutting through his heraldic Privy Garden and hunting deer in Bushy Park.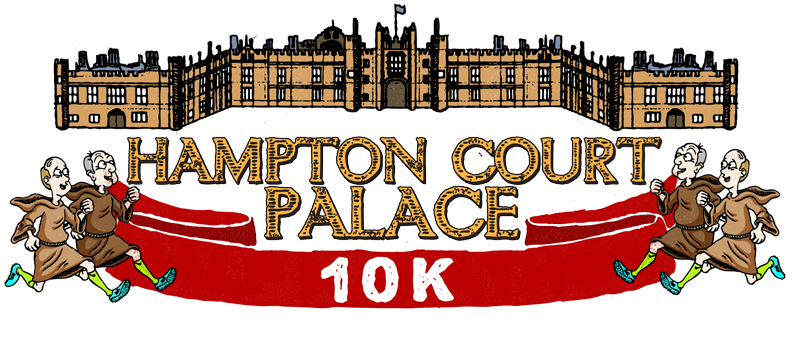 From Charles II to William III & Mary II, it's fair to say that there's been some pretty important footsteps made around this historic attraction.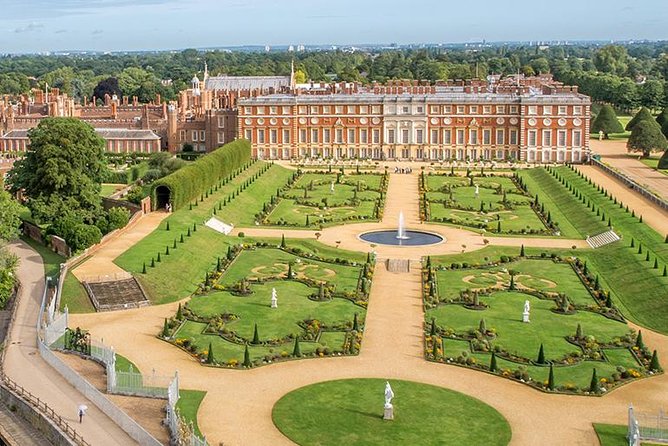 None more royal though than the footsteps of two of our finest, Guy and Lindsay Mattinson who travelled to Surrey on the 22nd May 2022 to don their suitably royal colours to run the Hampton Court Palace 10k.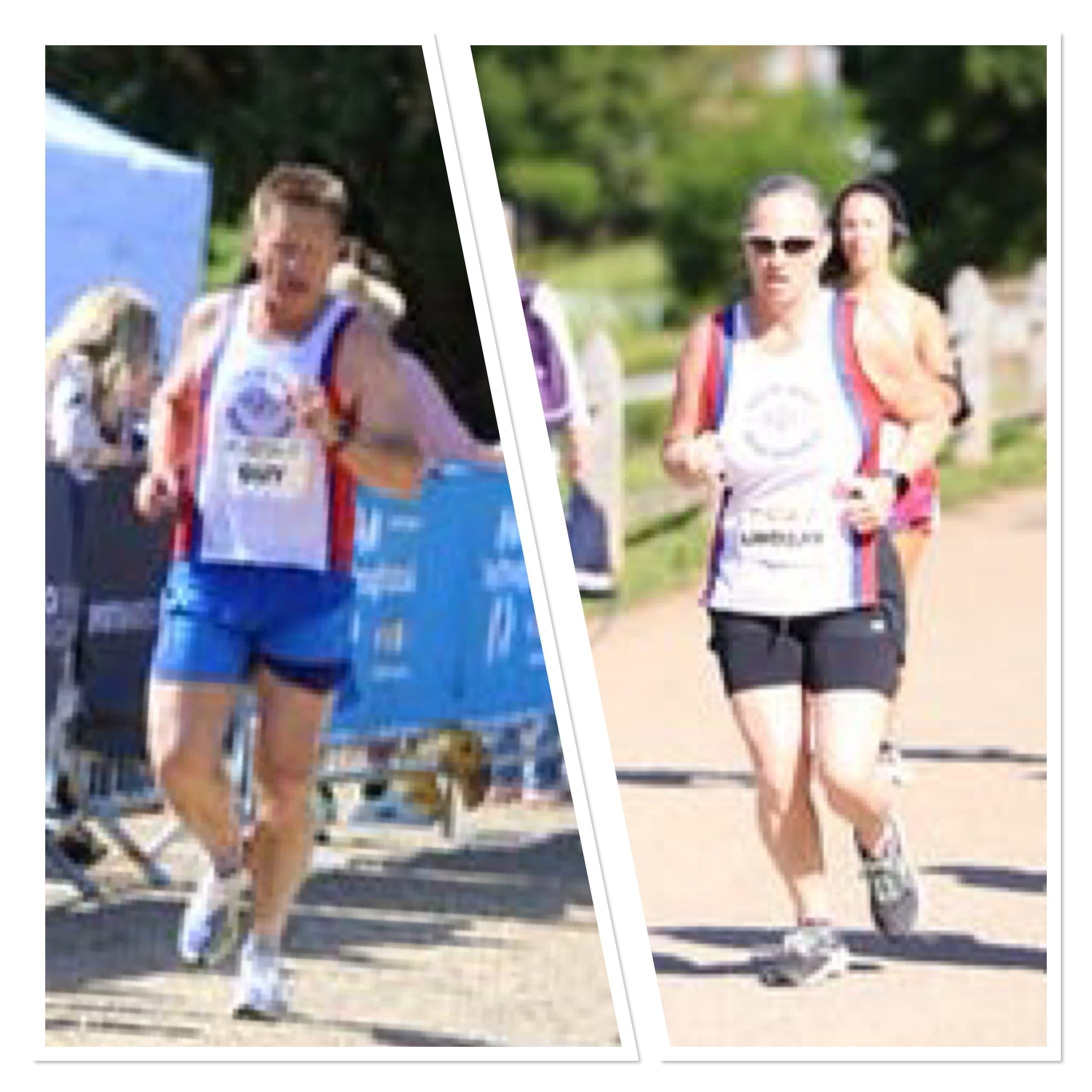 The Palace 10k is a flat and picturesque course which starts and finishes inside Hampton Court Palace. Running at this historic venue offers not only a perfect opportunity to run a personal best but to visit and run inside one of the UK's major tourist attractions.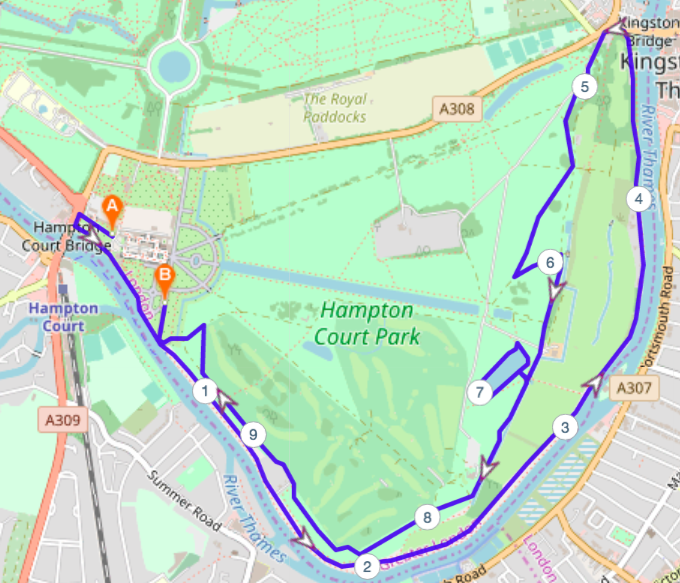 For new member Lindsay, this was to be her first run, and the night before the race Guy tells me "I am nursing a very nervous wife as she takes on her first run, donning the famous red white and blue."
But those nerves were soon to disappear as our husband and wife team took their places on the start line in a near 1300 strong field. Basking in the bright sunshine and soaking up the atmosphere, the all important gun sounded and off they went!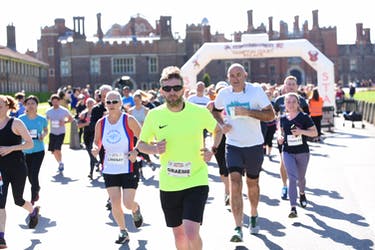 And one after the other in they came across the finish line, with two fantastic results between them!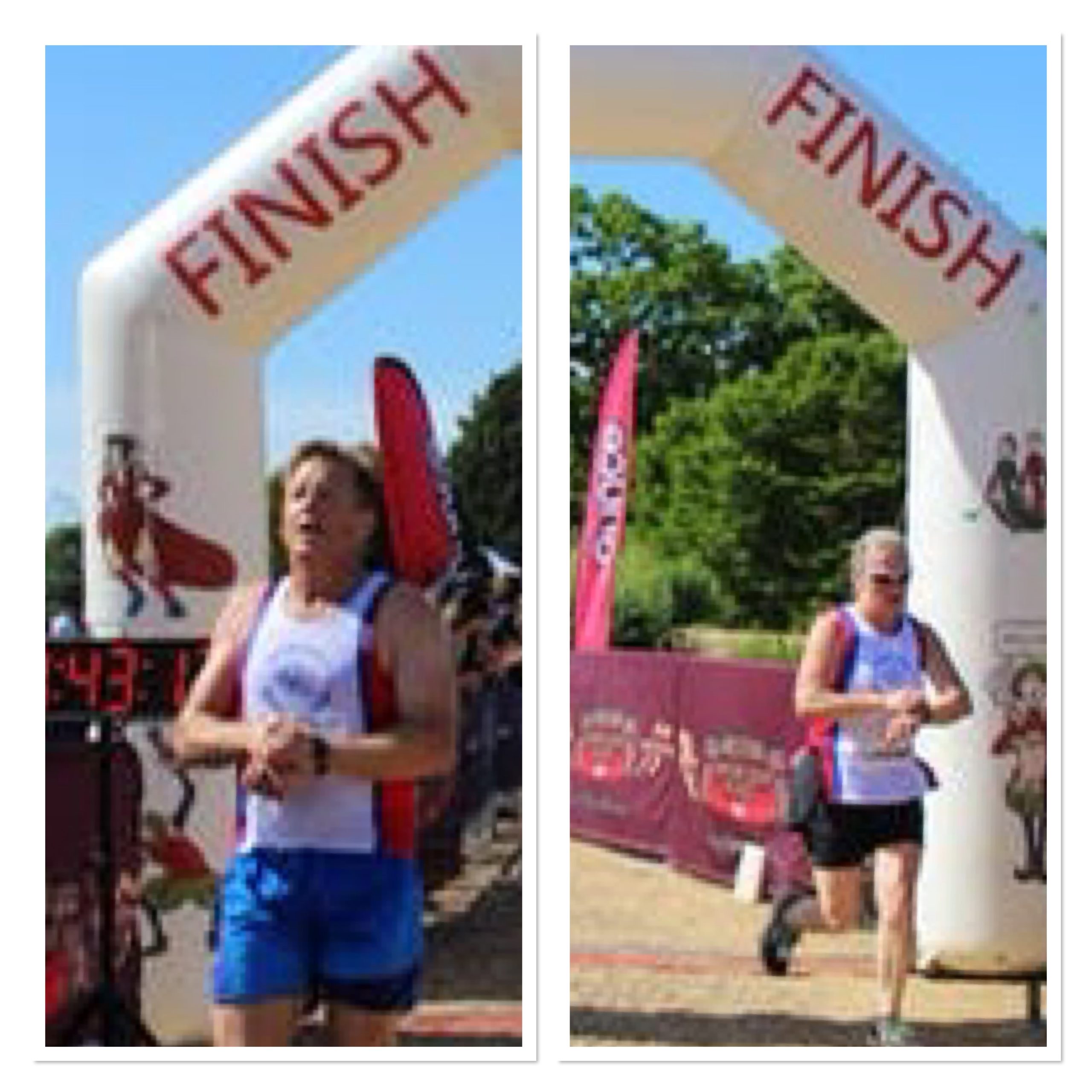 First in was super speedy Guy with a time earning him the third place in his age category.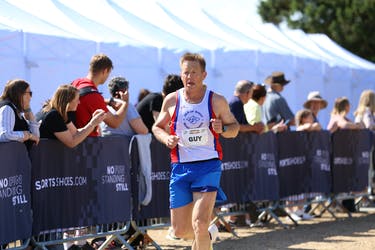 And Lindsay smashed her first event coming in just on the hour and looking fantastically strong in her tricolour kit. What an awesome performance and I'm sure we're just seeing the start of things to come for Lindsay.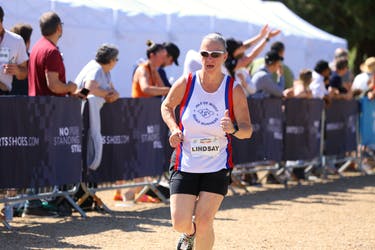 Later that day Guy contacted me to say, "We both had a great day out at Hampton Court. A beautiful place with stunning weather. Very chilled atmosphere, with Mo Farah making a guest appearance. Not a course we will be rushing back to do. I thought we were on road all the way but ended up being like 10k Parkrun with the last half being trail/ grass. Lindsay was very happy with her time for her first outing 1.00.10, despite not going under the hour as planned."
"I was happy ending up third in my V50 category with a time of 43.10, above all beating Mo, (we won't mention he was out running with what looked like his wife!)."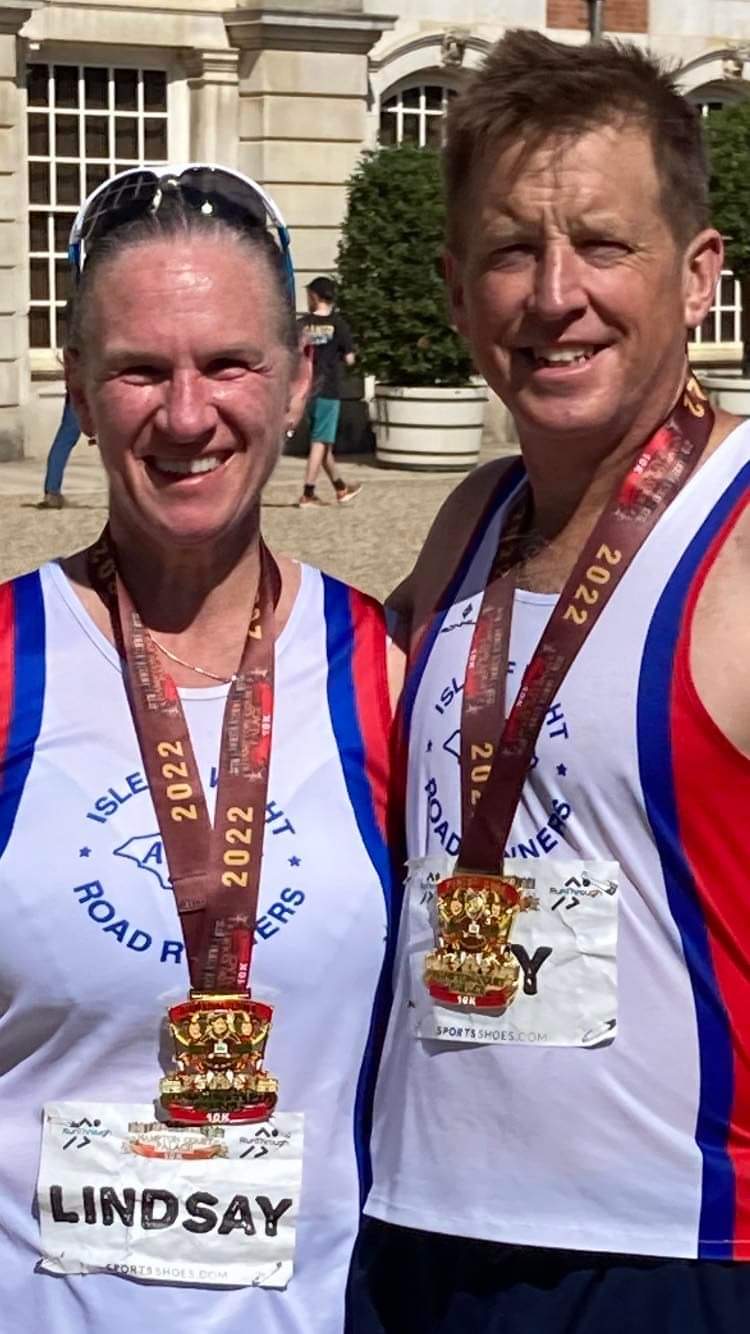 Haha, whether he was with his wife or not Guy, I think we'll all agree "a win is a win" so definitely take it………and definitely brag about it! 😂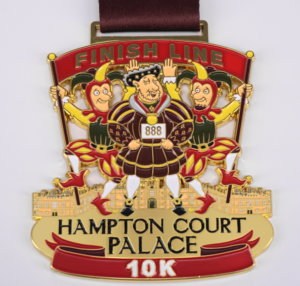 Brilliant running both of you. Well done!
Guy Mattinson 43:06
Lindsay Mattinson 01:00:10