What a humbling sight.
8000 walkers (and runners!) stretched from point to point like a slithering golden snake across our beautiful diamond island. Everyone of them raising money for patient care at our local hospice. All taking on, what is a very real challenge. 26.5 ish miles of country lanes, ups, downs, hills, golf courses and cliffs.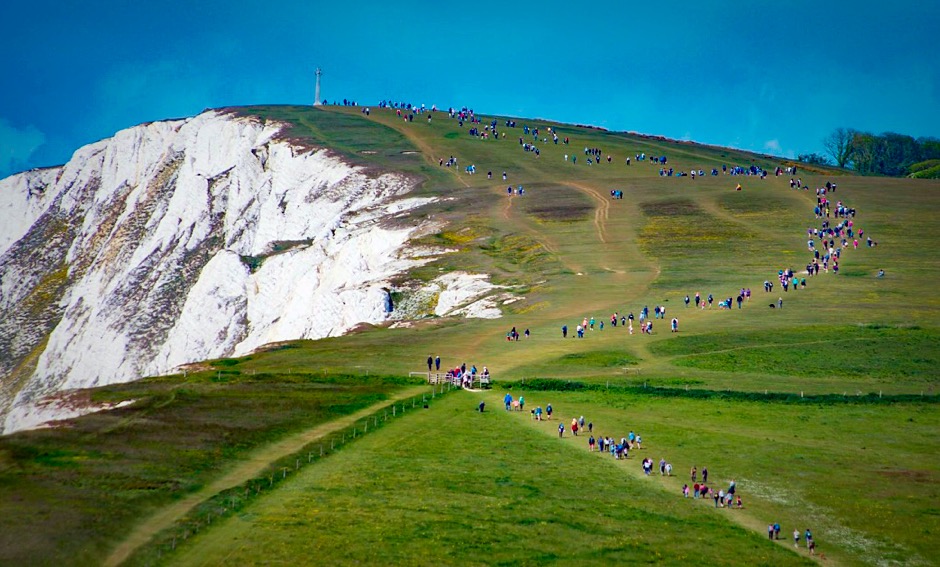 Each participant taking part for their very own reasons, whether it be with someone's memory held dear in their hearts, whether its to support a charity without which the island could not give the level of care to many of our residents that they so desperately need and deserve, or even its just for the challenge itself, each individuals personal reason keeping them going over the ever increasing difficulty, spurring them them on to reach that finish line on the Western point of the Island.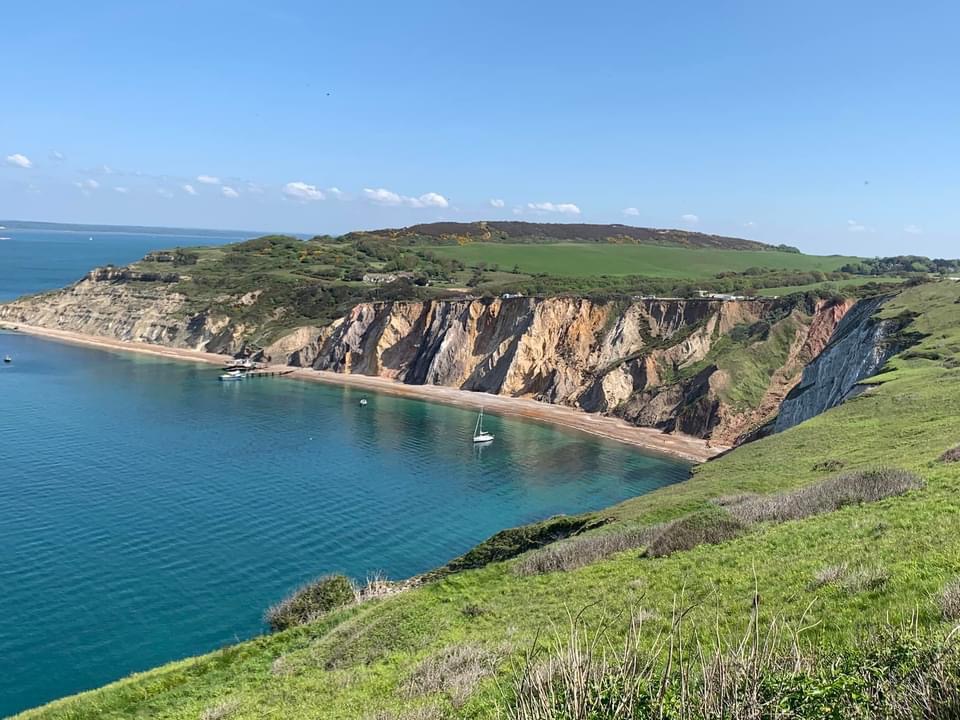 Started in 1991 by our very own Elaine Harris' father Bill Bradley and his mate Frank Stevens. It started as a team building exercise for the staff at Moreys and has since evolved into the largest sponsored walk of its kind not just in England, but in Europe! Mind blowing!!!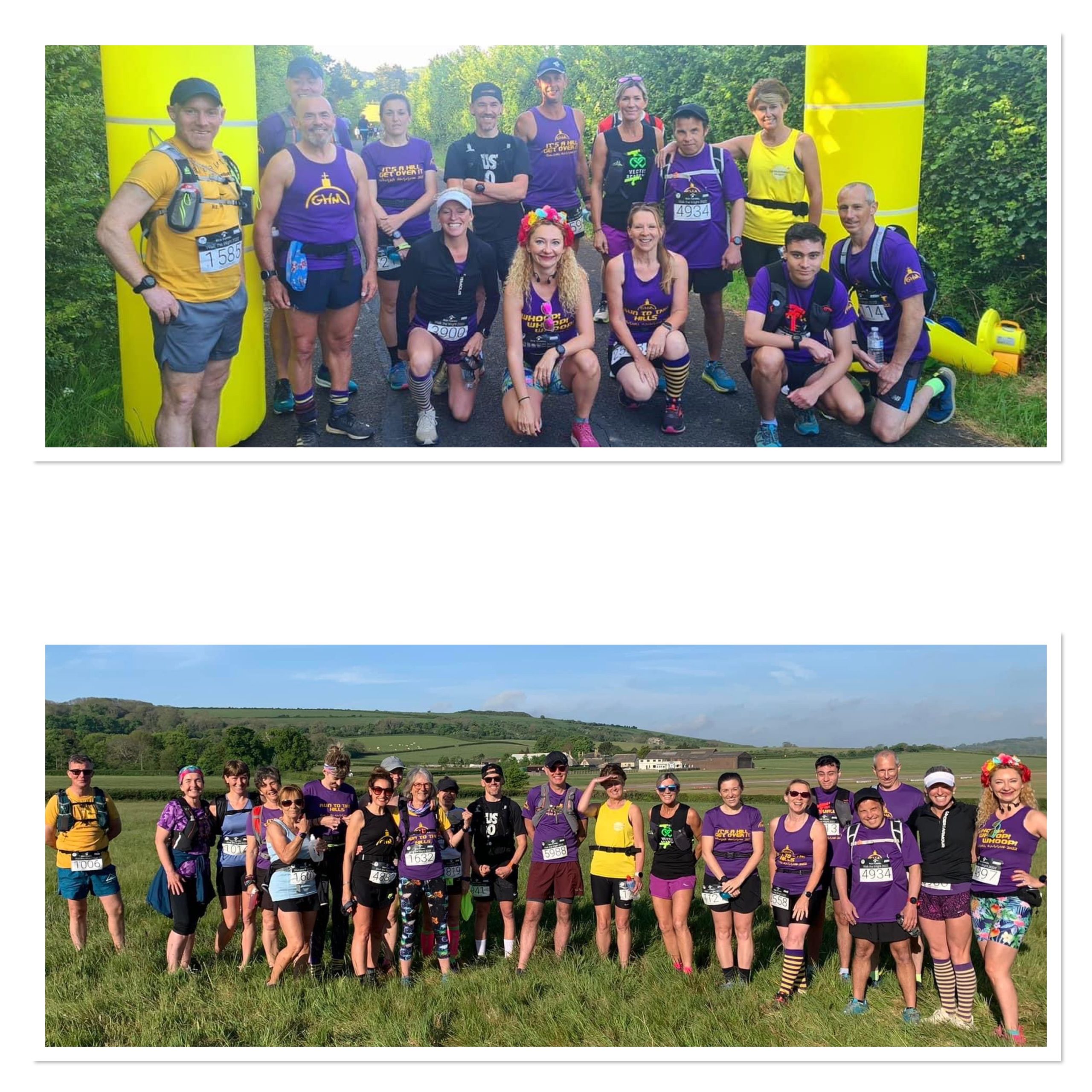 "Dad was hoping for 2000 walkers in the year 2000, not knowing that he sadly wouldn't be there to see it (he died in September 1999) But we surpassed 2000 that year and look at it now! He would be blown away!" said Lainey.
Elaine herself has done it every year apart from when she was pregnant with her girls, and on those years she even marshalled!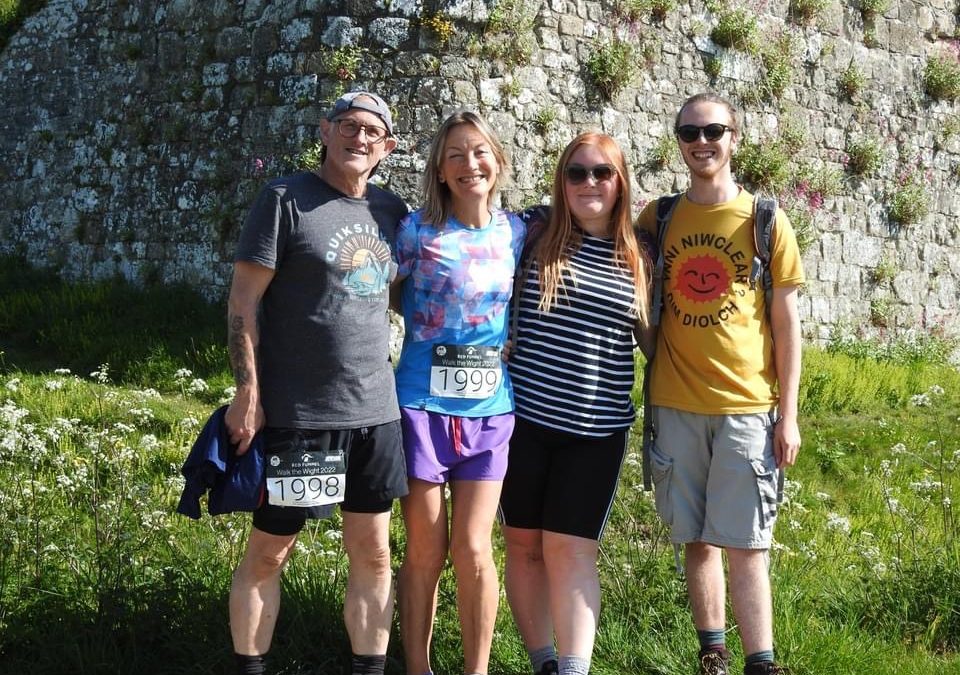 The event has raised in excess of £4 million for patient care at The Earl Mountbatten Hospice since 1991. It takes a phenomenal amount of organisation to make this colossal event happen. Over 300 volunteers and marshalls on the day keep everyone on track, watered, timed and cheery.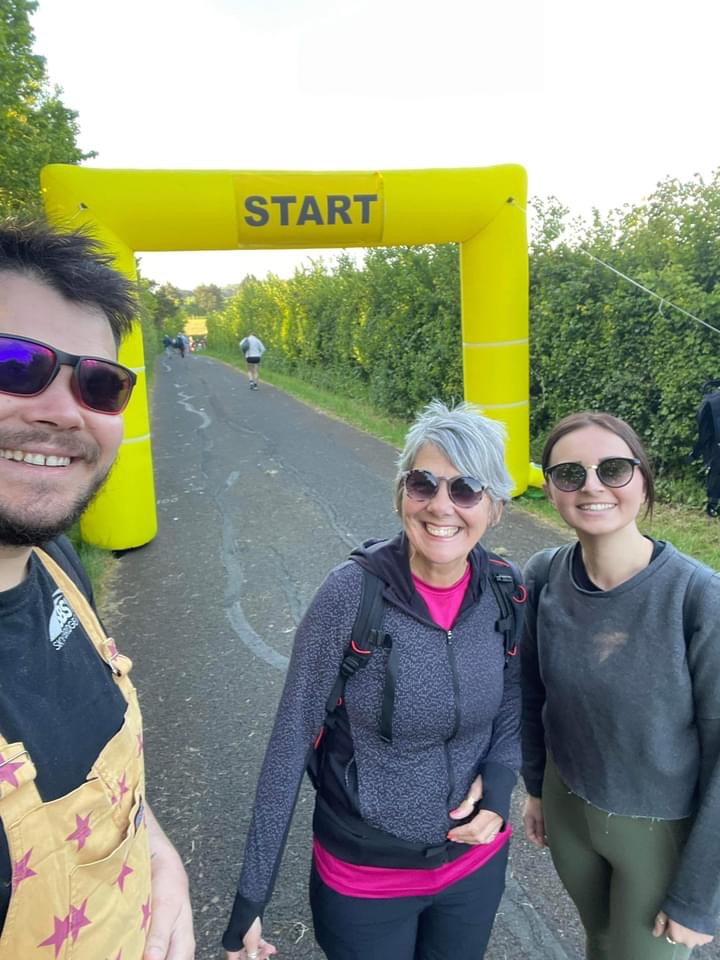 This year, as always, Walk the Wight attracted many Road Runners to take part, and being runners, some of us, for some reason, decide that walking some of the steepest climbs on the island all in one day is not challenge enough. Oh no, we have to ramp up the effort levels and run them instead! Not for all of us this year though. Pat and Elaine Harris, Gill Bushell, Alison Butcher, Chani Jones and Julie Ray decided to take on the walk with their families and friends. Julie Ray walking to mark the 10 year anniversary of a dear friend who sadly passed away and who had been cared for by the amazing nurses at the hospice.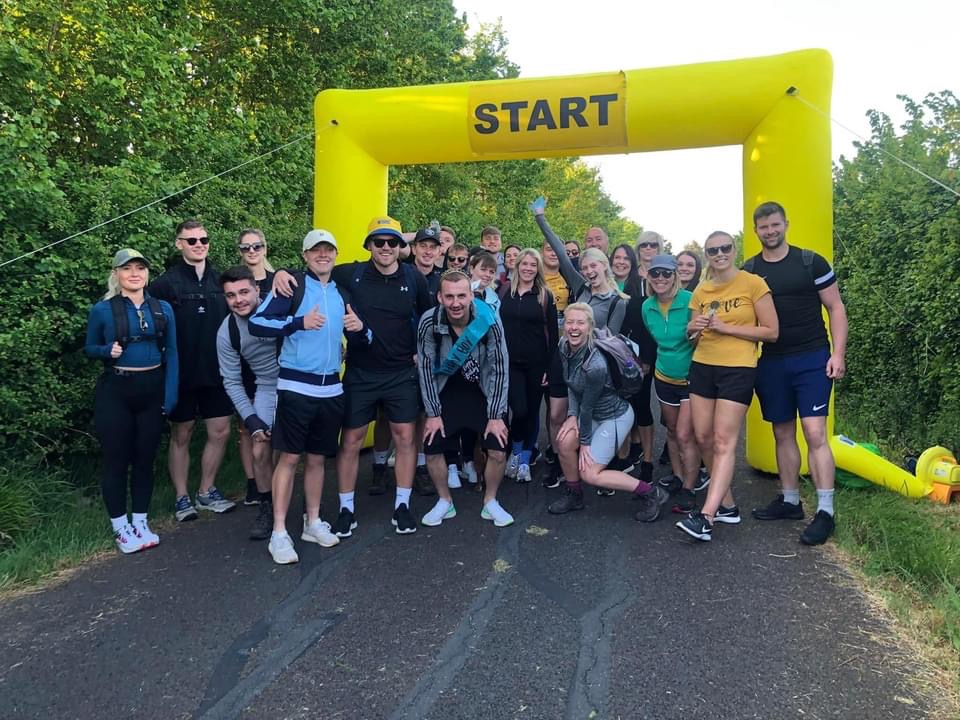 But yes, whether it was for the full distance or the half, the rest of us nutters did decide to run it!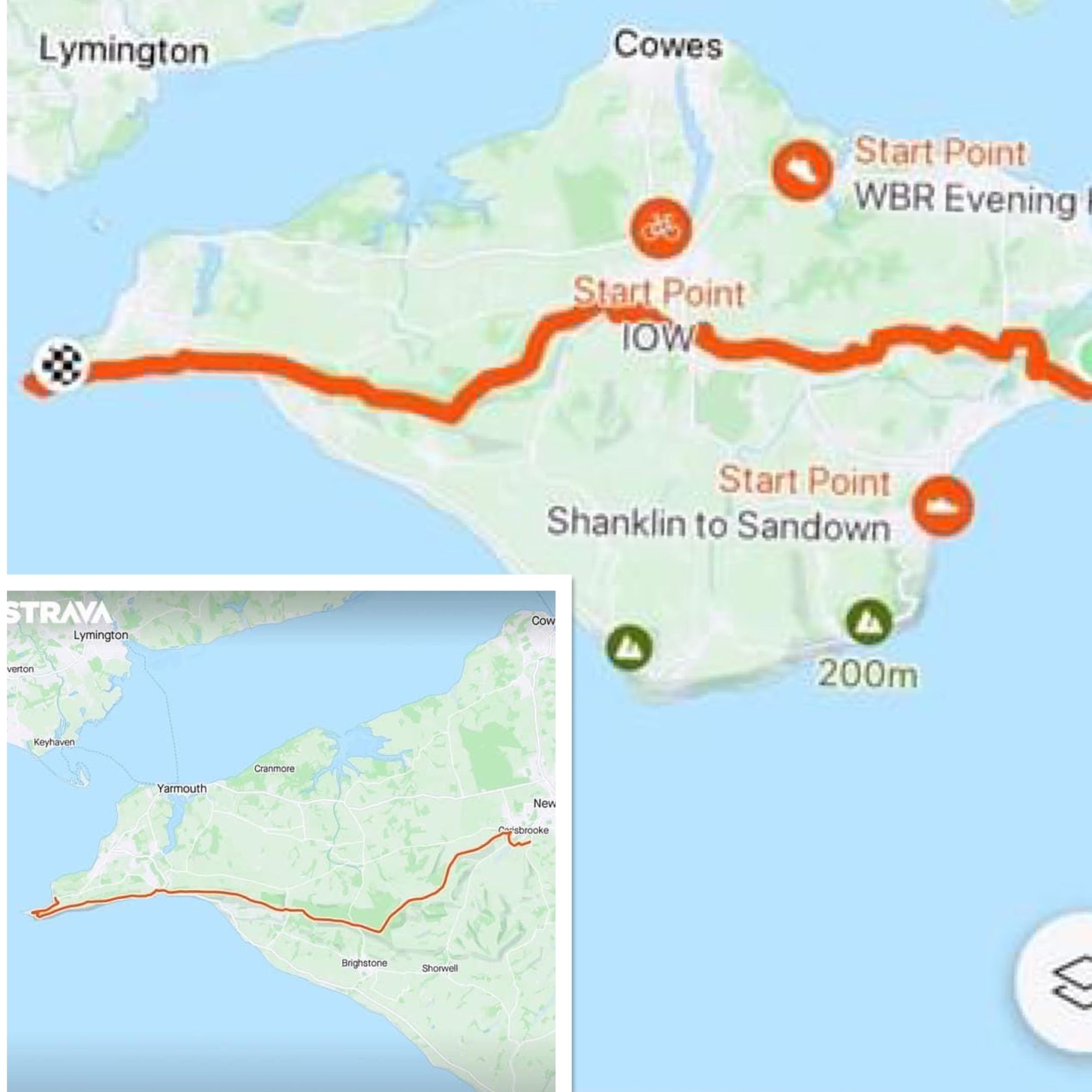 Starting at Britten Norton, the first "half" of some 12.5 miles takes in the dizzy heights of Culver Down, through to Mersley Down onward over some of the only flat sections to Arreton Barns where there is always a lovely atmosphere. Continuing onward and inevitably upward onto St George's Down, skirting along the golf course, back down to the infamous Nunnery Lane and finishing at Carisbrooke Castle where there is a buzzy, party vibe.
Sarah Sharp, Bridget Keyte and Lyn Snow being three Road Runners who began their journey at this point.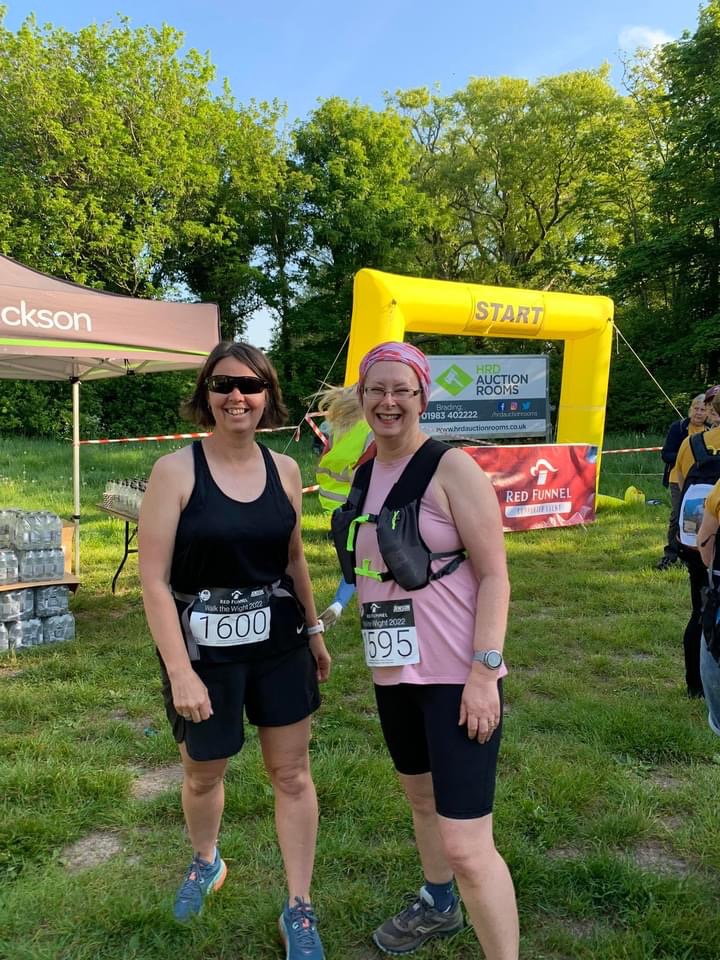 For those running the whole course, Carisbrooke Castle was kind of the mid point, and on a day where the sun had decided to shine in all its splendour, making an already tough challenge even tougher in the heat, James Shoulder and Dawn Moses decided that half way was plenty and proudly went to collect their halfway finishers medals.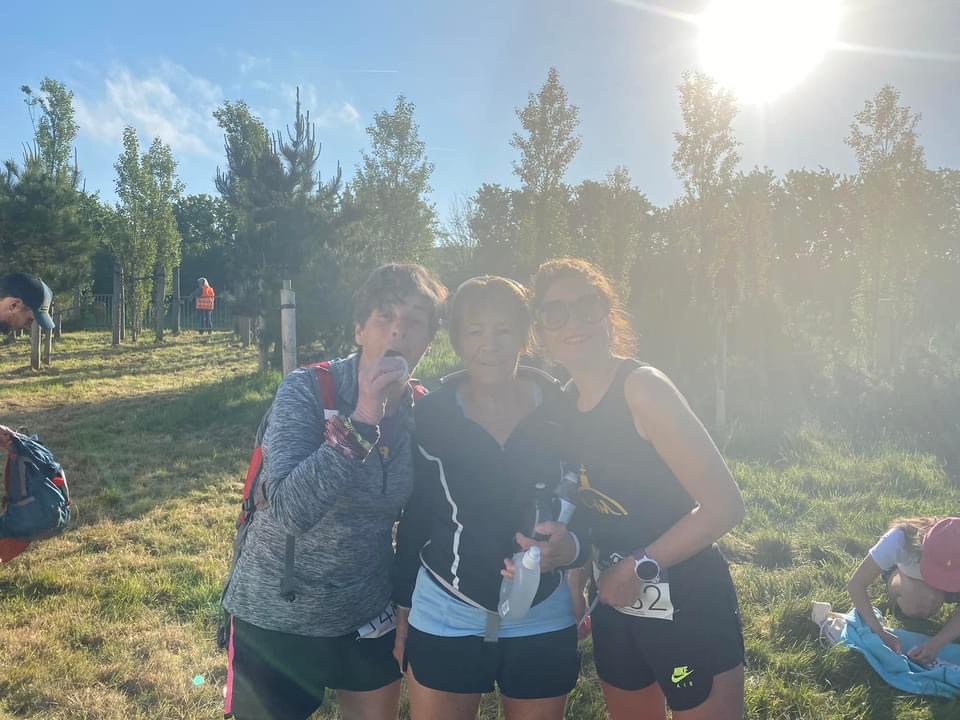 For the rest of the crew, onwards and upwards they went…….up and up and up on to the Tennyson trail from Newport. Continuing on the high ground along through Brighstone Forest to Mottistone Down and on to Brook Down.
It is at this stage that the challenge really goes up a gear. From this 18 mile point, there is no shade from the sun, the hills become sharper and they just keep coming……..one after the other. On tired legs, the runners really had to start digging deeper here.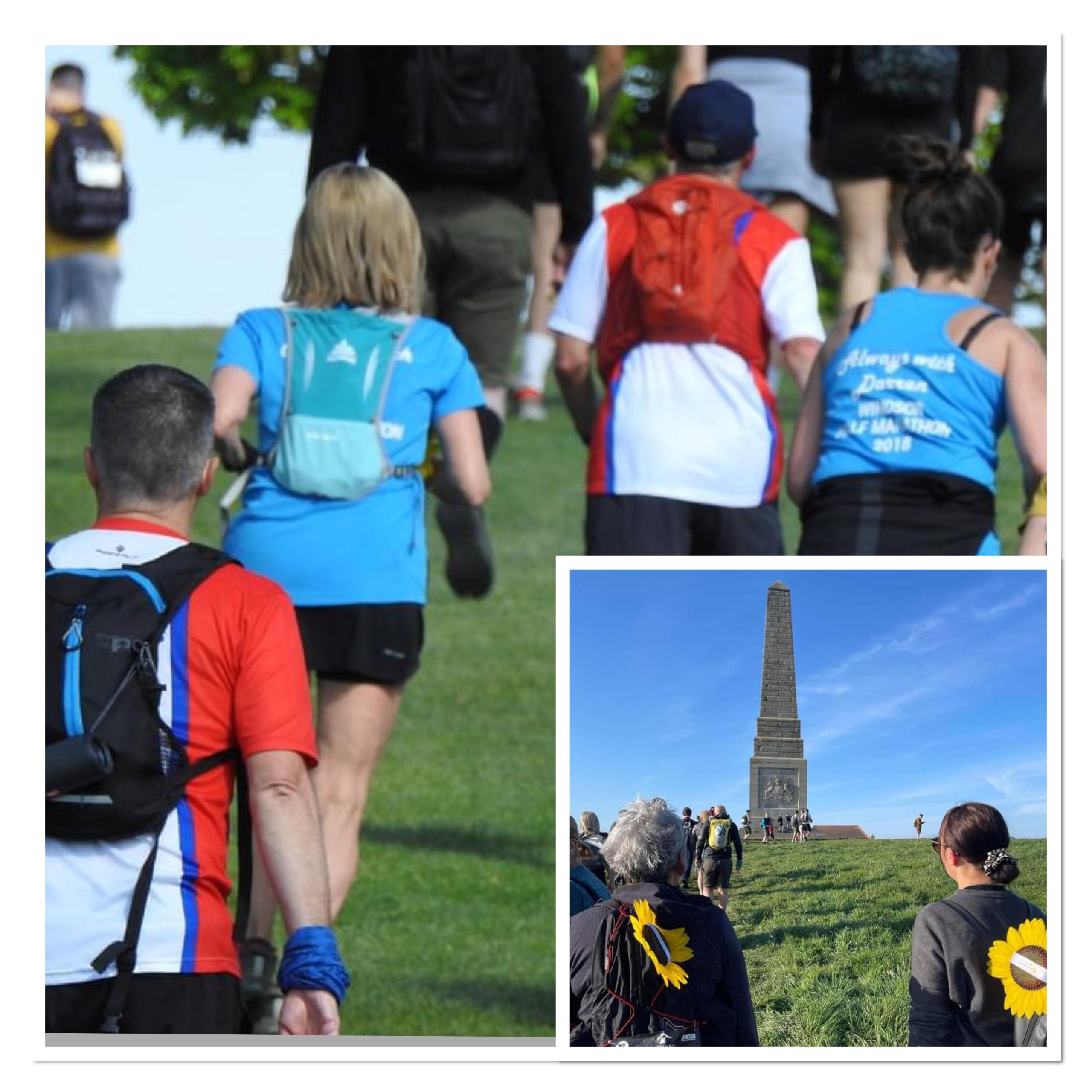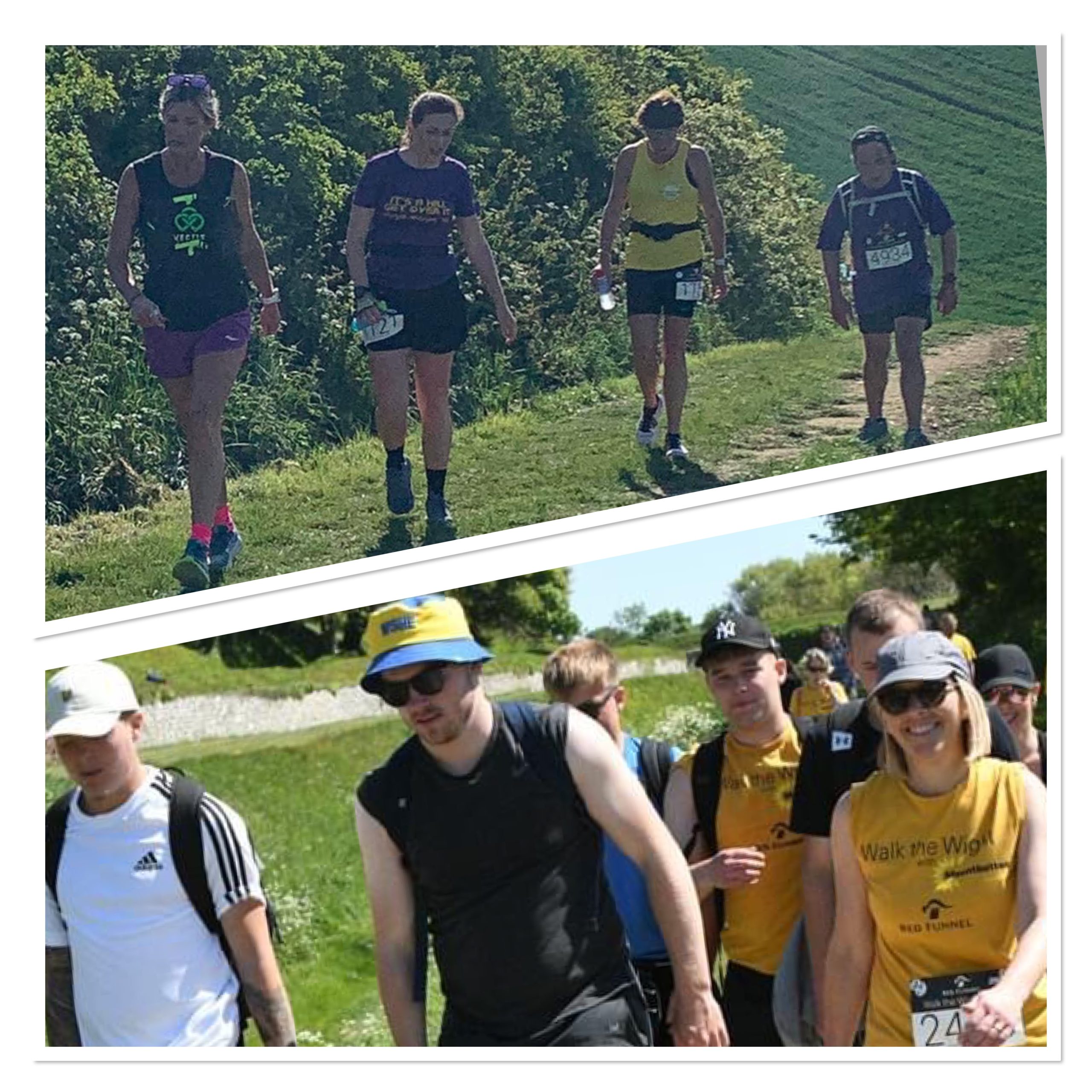 Once they reached Freshwater Golf Course, a little bit of relief started to set in as Freshwater Bay comes into view. This is the last checkpoint before the finish. However with Tennyson Monument looming in the background, the last 4 miles are indeed a battle of will, grit and determination.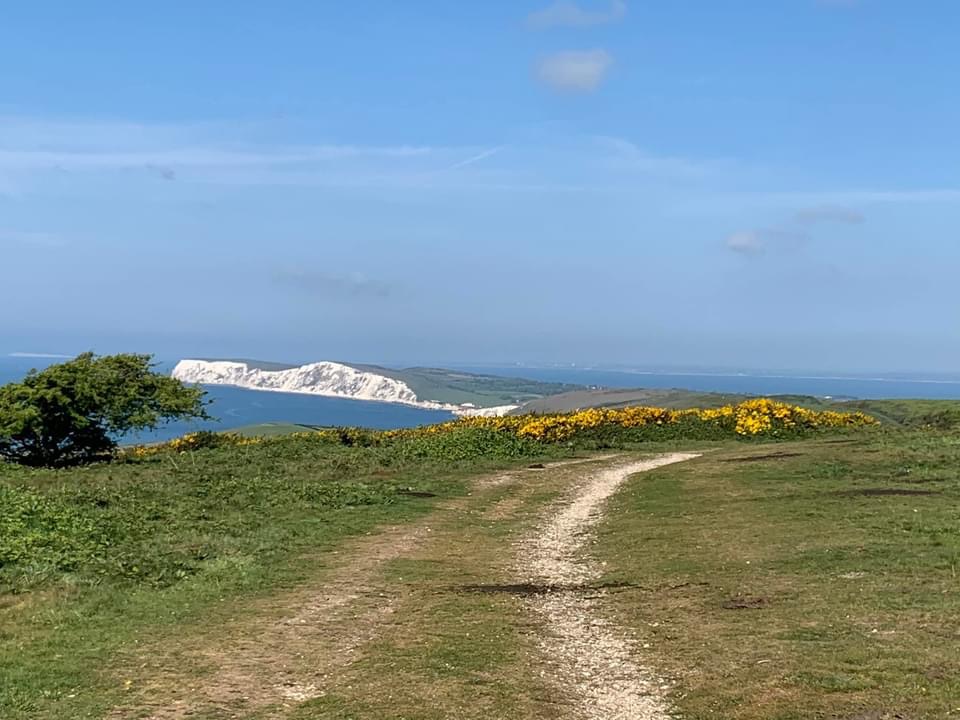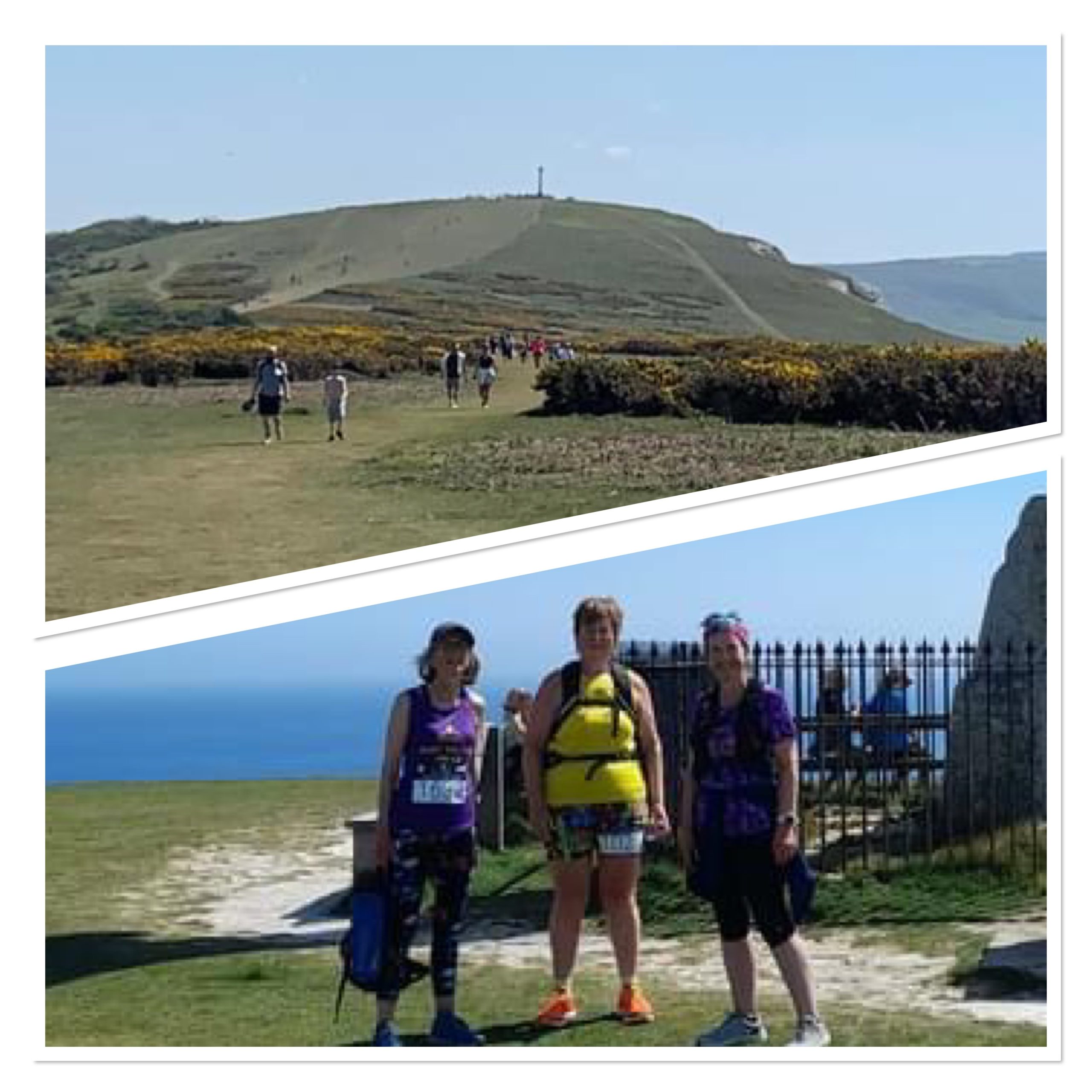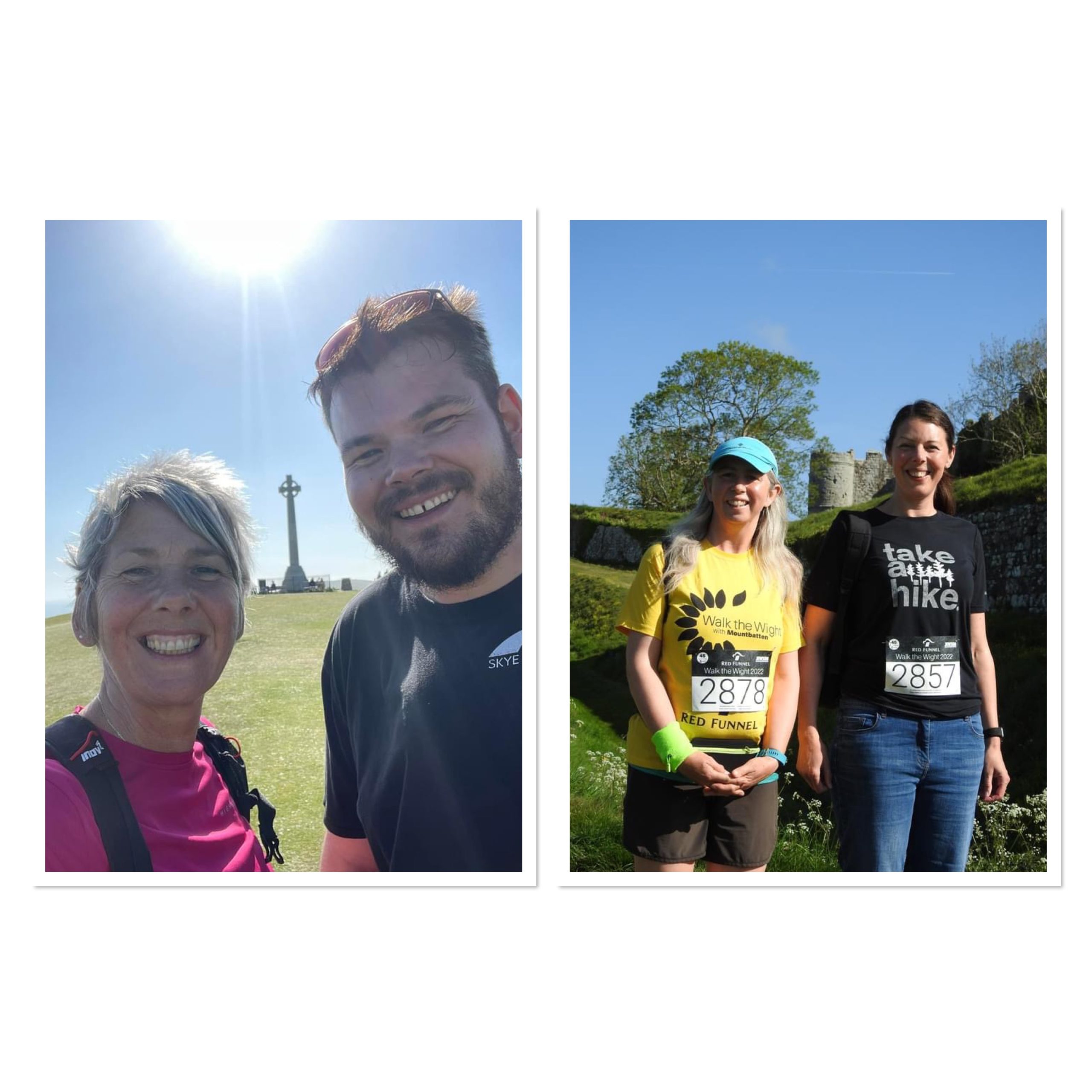 Continuing ever forward, suddenly the sea is front, right and left. The Western point was beneath their feet. A sharp right turn at the Needles Battery, fired the runners downhill (at last) and the finishing line swung into view. The marathon distance is surpassed along this stretch along with the realisation that they have indeed made it, all they've got to do is put one foot in front of the other and hold on.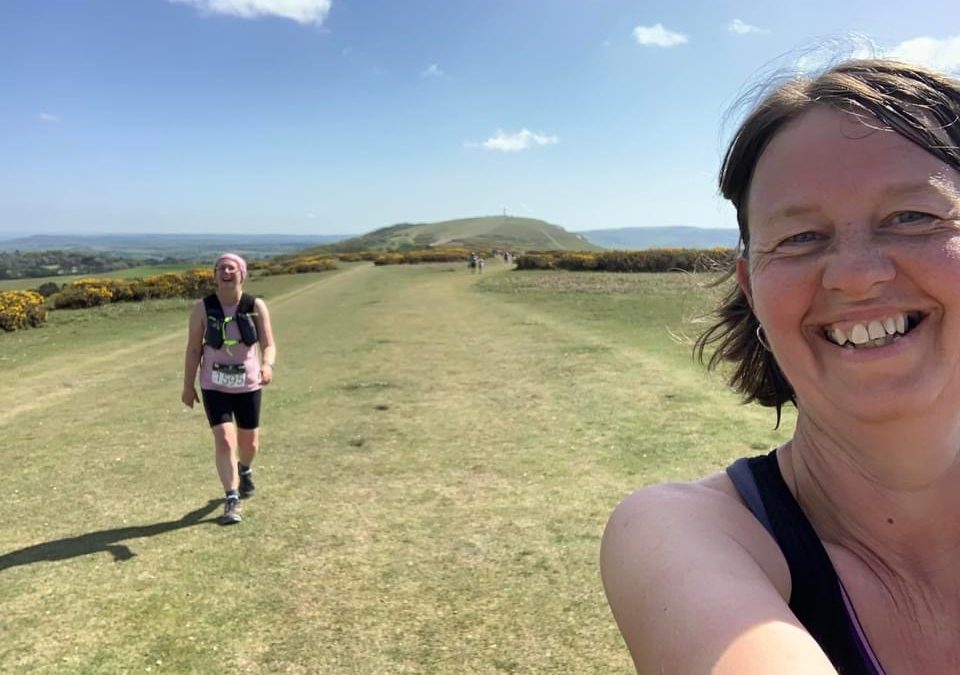 Crossing the line there were cheers, relief and laughter. Personal barriers pushed, goals met, achievements made. A lot of feel good factor, knowing not only that they had done themselves proud, but that they had contributed to this amazing event and this amazing cause.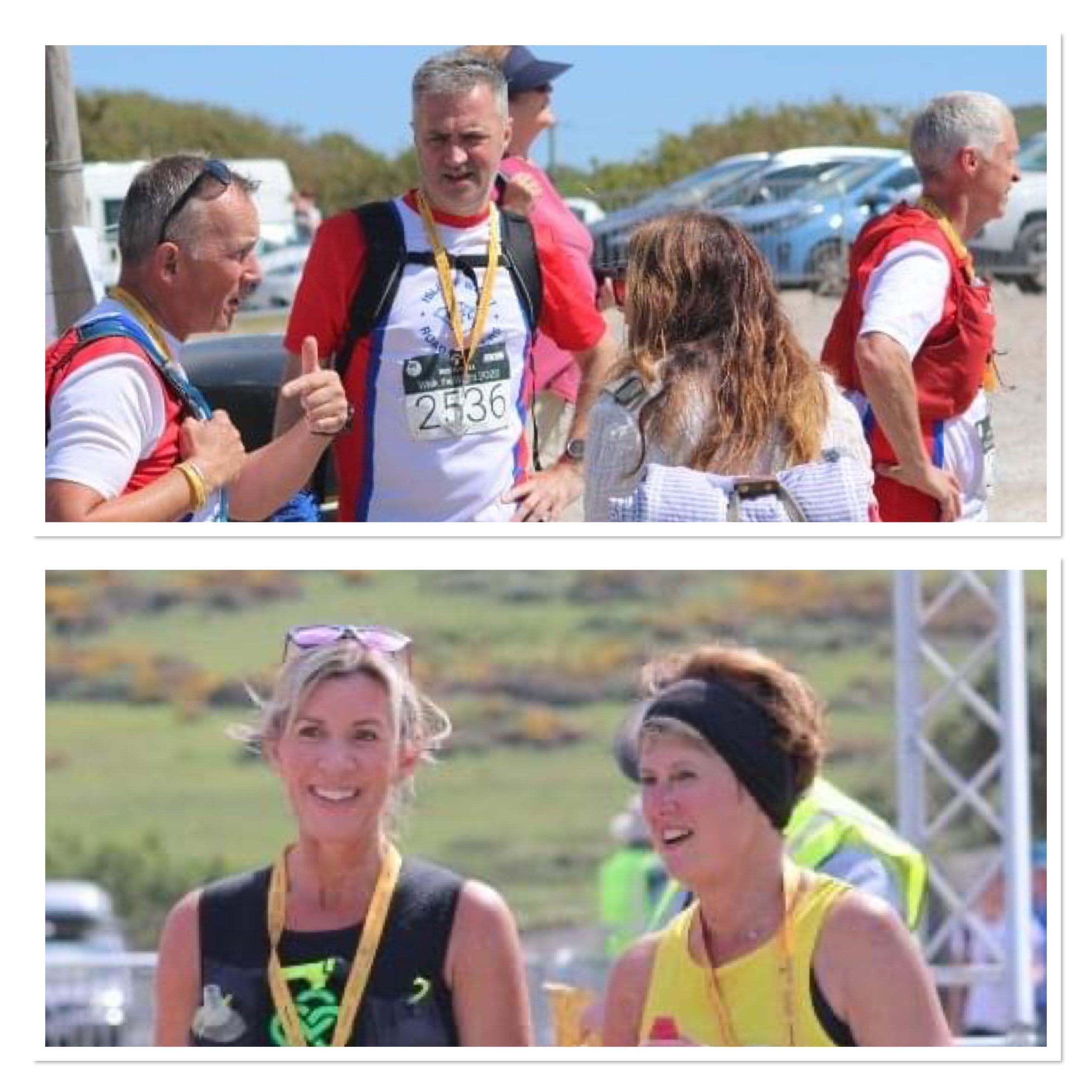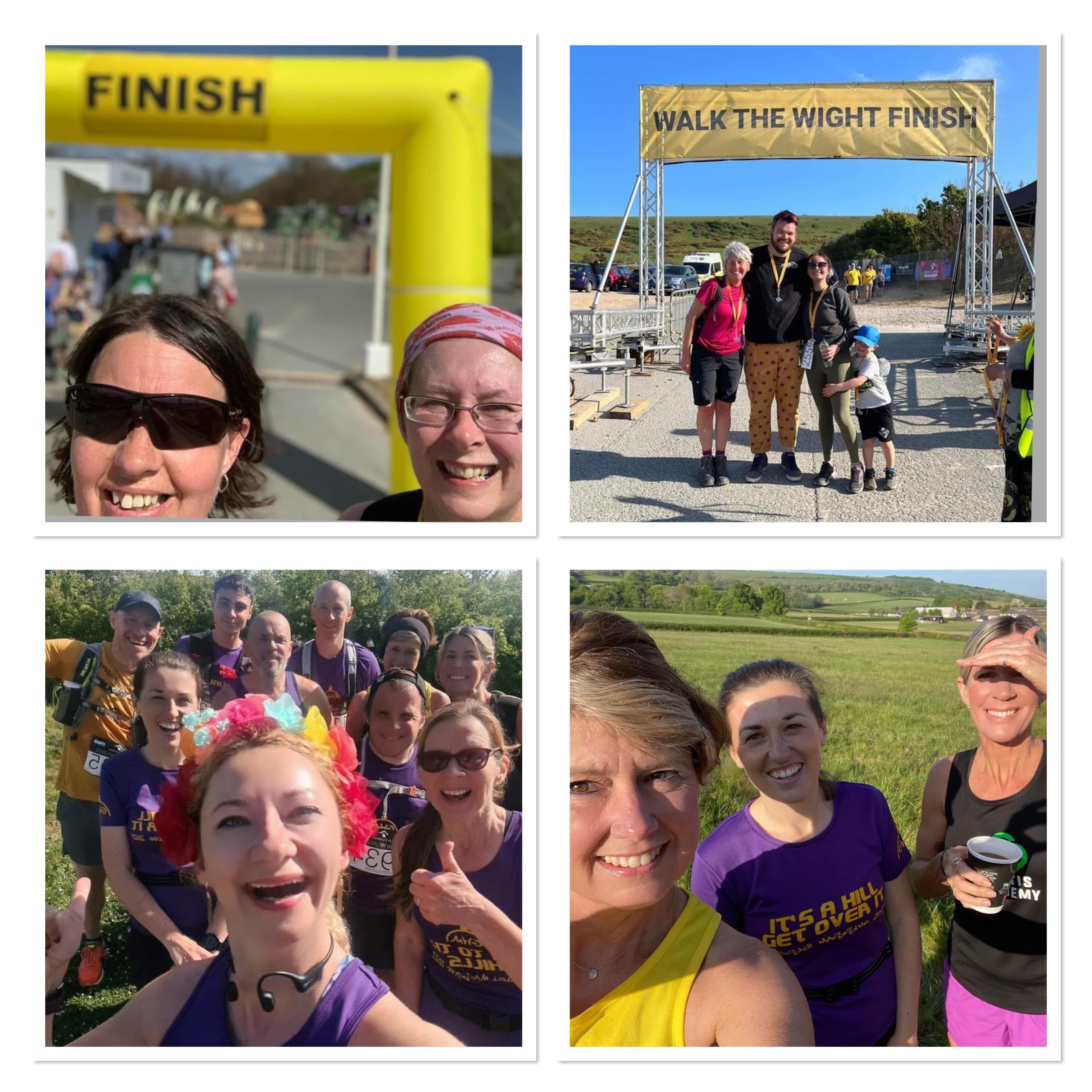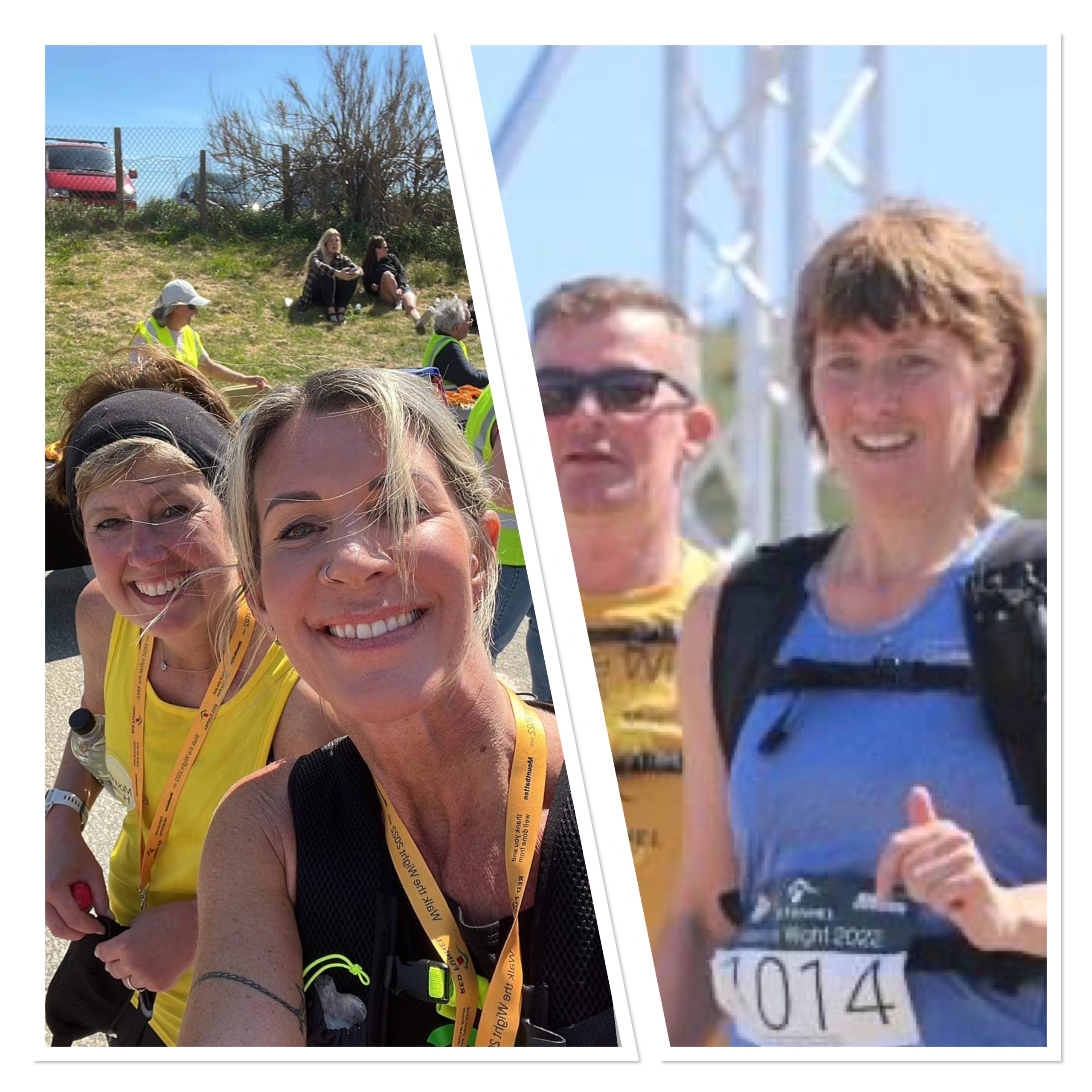 Same time, same place next year? Oh go on then….. BRING IT ON!!!!!