With christmas right around the corner a group of our Road Runners got one of their presents early as they went to take on the Portsmouth Coastal races. With 3 distances on offer the athletes start from Portsmouth Pyramids before heading round Langstone Harbour and onto Hayling Island before heading back. The course, despite being flat, is notorious for its difficult terrain of shingle, mud and bottlenecks making a real challenge for keeping a consistent pace.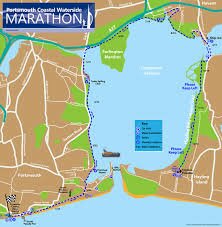 Andy Macarthur, Neil McCall and Zoe Sherwin went to take on the marathon distance with our ultra athletes Dan Williams and Ian Russell competing in the 50km. First in was Andy in a brilliant 3.30 sneaking in the top 50 and getting 10th in age followed by Neil in 4.19 before Zoe ended her year on a high in 4.25 making the top 100 ladies. 'I found the constant change in terrain energy sapping. It was my first marathon since my operation in May, I was just happy finishing'. Massive well done to all three of you.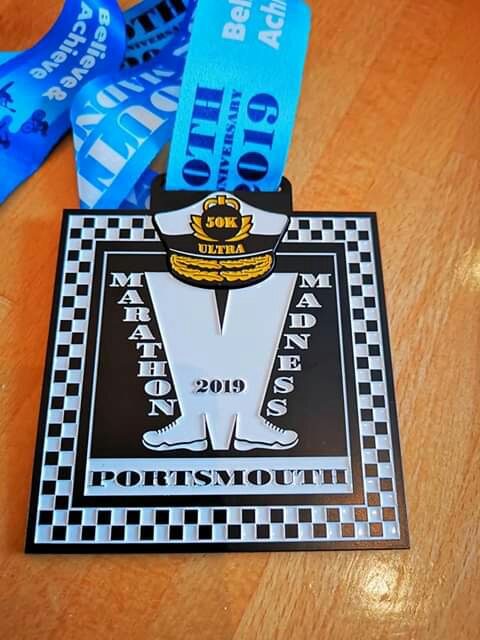 In the ultra Dan gave the usual 100% with a fantastic 4.23 taking 24th overall and Ian getting 4.36 and 41st overall. Ian also got a christmas gift of a 50km PB taking 9 minutes off his previous time. Excellent work chaps.