Fun filled and family oriented, this weekend had something for everyone. From a junior fun run to a triathlon, to a full on (and this is full on!) marathon, there was an event to suit everyone. 
Kicking off the events at West Wight Sports Centre was the 5 and 10k races. Both courses twisting and turning around the footpaths of the Freshwater countryside.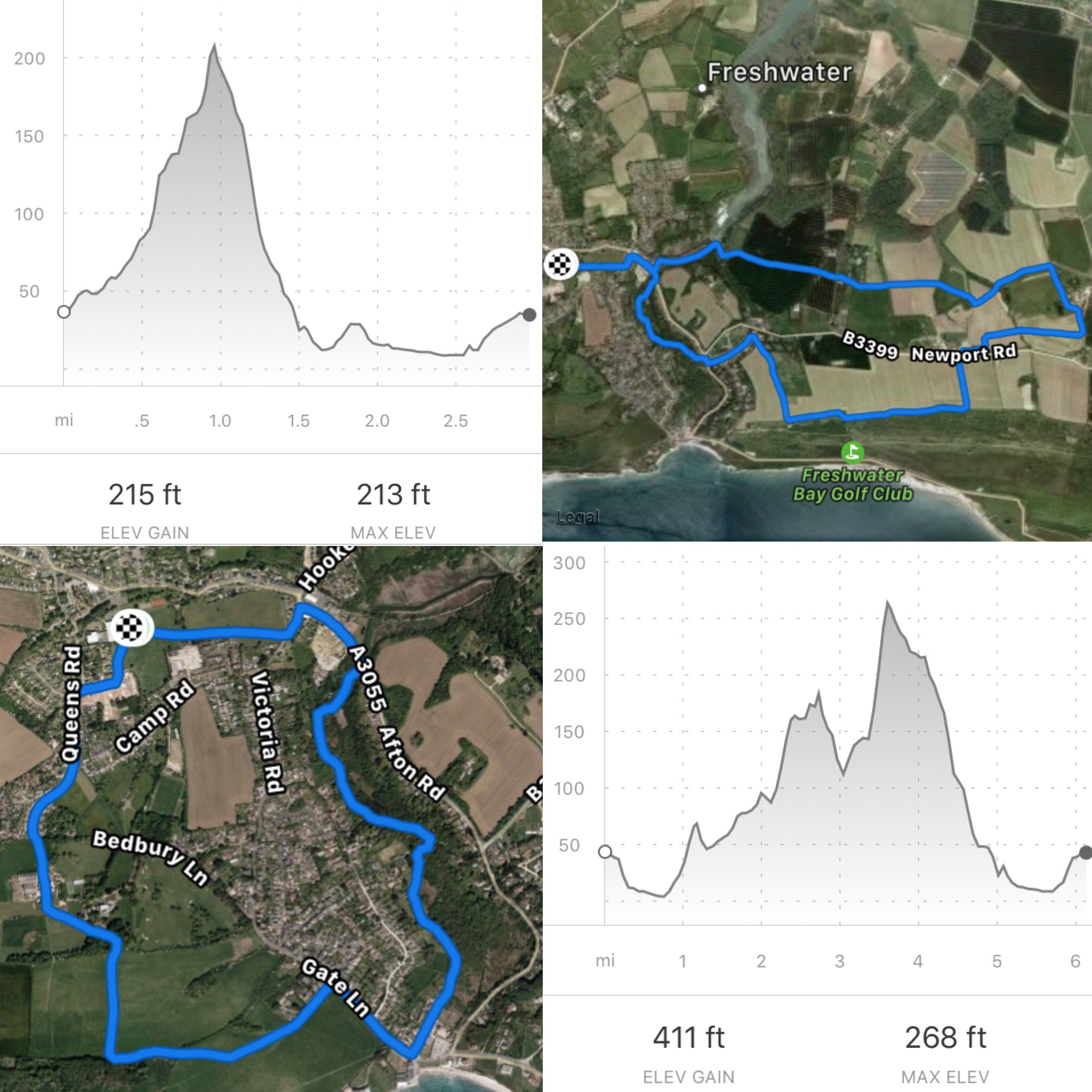 Beautiful blue skies prevailed as the first of our eager runners lined up in their club vests to tackle the Farringford 5k race, started by MP Bob Seeley.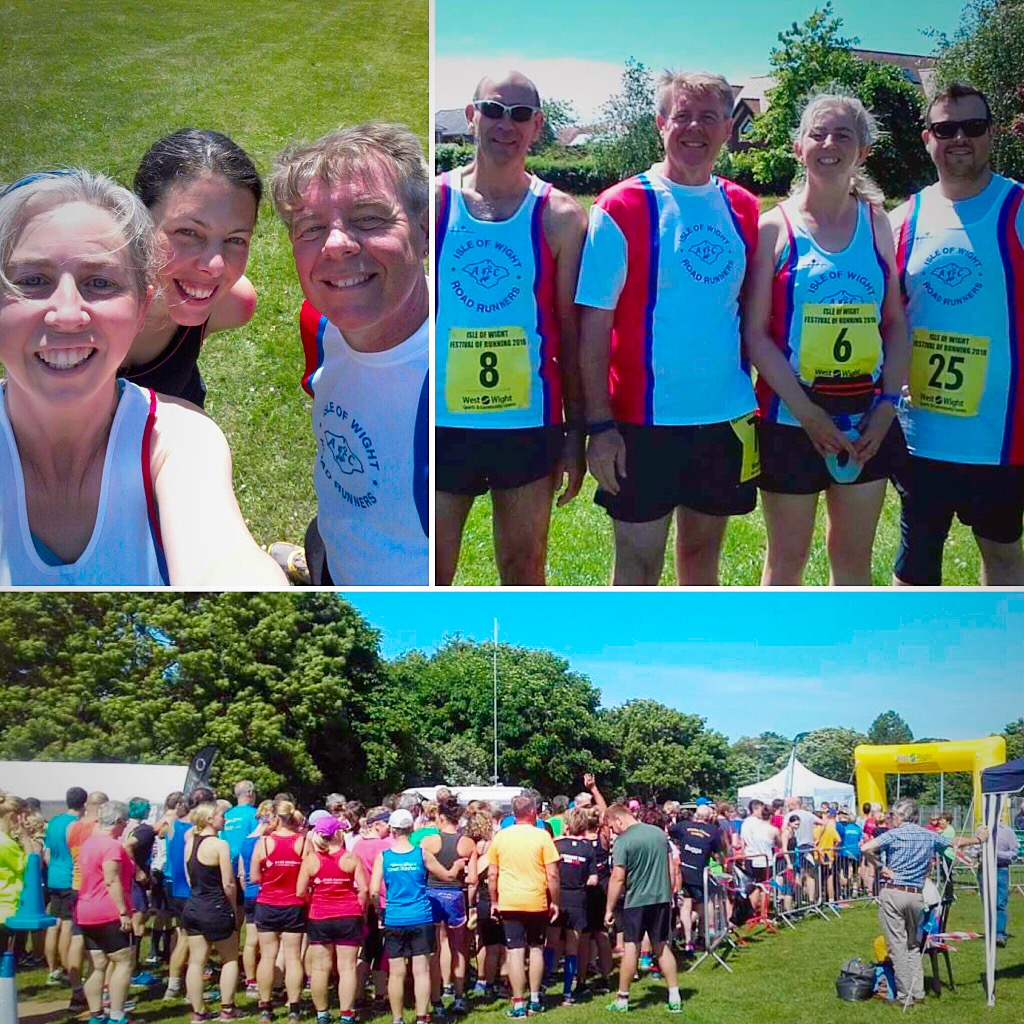 Dave Cass was the 1st teammate home in a fabulous 4th place (improving on lasts years 6th) and claiming top spot in his age category. Next home was Nick Carter in 20th overall and 2nd V50 closely followed, one second later by Alison Butcher, taking 7th lady and 3rd in her age group. Kiley White made her welcome return to racing after a period away, with Sam Grist just behind her to complete our team.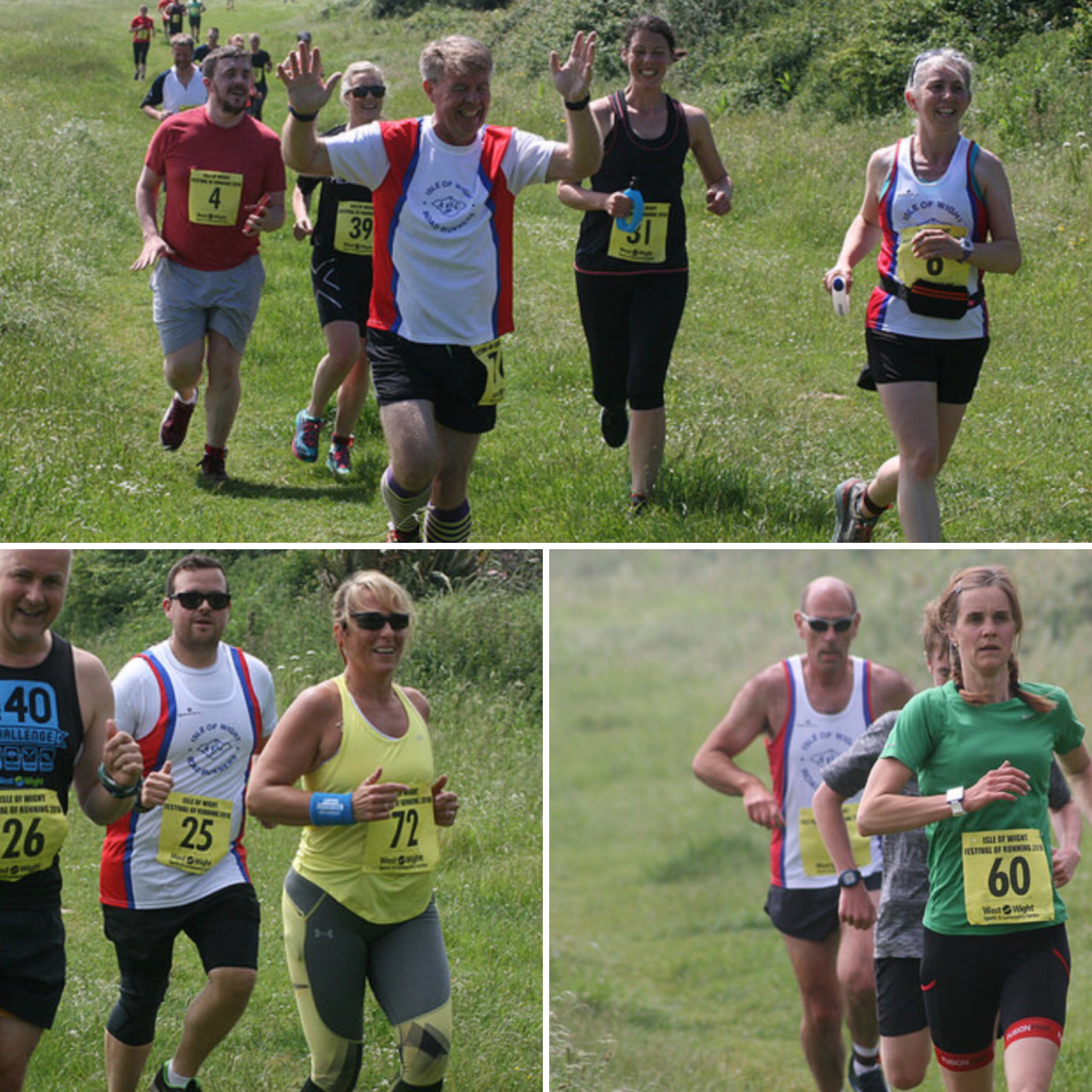 An hour later and more white, red and blue vests were on the startline this time for the Tapnell 10k.
Steve Rumsey powered ahead to gain a hefty lead over the rest of the field. Bringing him across the line as the top dog and a minute and a half in front of the 2nd place runner.
Calvin Wright continued his good form with a stonking 7th place overall and 2nd in his age category. Next in were the first of the girls with Jodie Wilmott taking 2nd lady and Holly Newton in 3rd (and 9th and 10th respectively overall)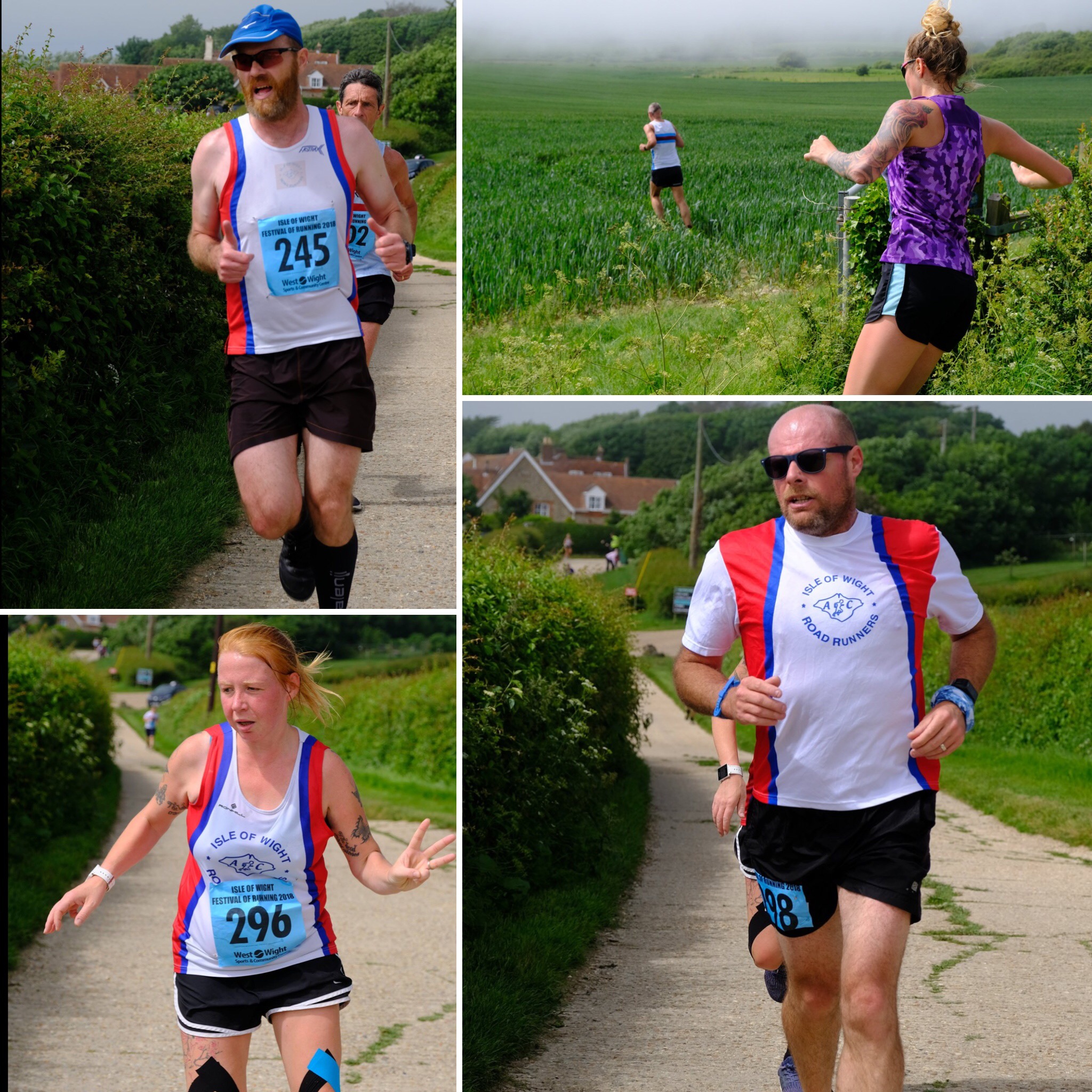 Gordon Mucklow was the next to cross the line to take 3rd V40 with Jenny Dewing not too far behind to take 3rd place in her age category too. Charlotte and Ian Williams were home next followed by Fay Tosdevin and Nick Carter. Tanya Clifford was under the finishing arch next followed by Emma Ford. 
Last but by no means least was Claire Jasper and her magnificent 20 week baby bump accompanied by the wonderful Tracey Houdoire. 
5k 
Dave Cass – 22.58
Nick Carter – 28.24
Alison Butcher – 28.25
Kiley White – 34.28
Sam Grist – 34.28
10k
Steve Rumsey – 42.25
Calvin Wright – 46.42
Jodie Wilmott – 47.06
Holly Newton – 47.48
Gordon Mucklow – 48.01
Jenny Dewing – 51.58
Charlotte Williams – 52.39
Ian Williams – 1.01.57
Fay Tosdevin – 1.02.52
Nick Carter – 1.06.56
Tanya Clifford – 1.09.34
Emma Ford – 1.09.52
Tracey Houdoire – 1.19.27
Claire Jasper – 1.19.27