The Chester Half Marathon offers one of the flattest routes in many years, with a spectacular City Centre finish and taking in some of Chester's historic landmarks right at the very start of the race too.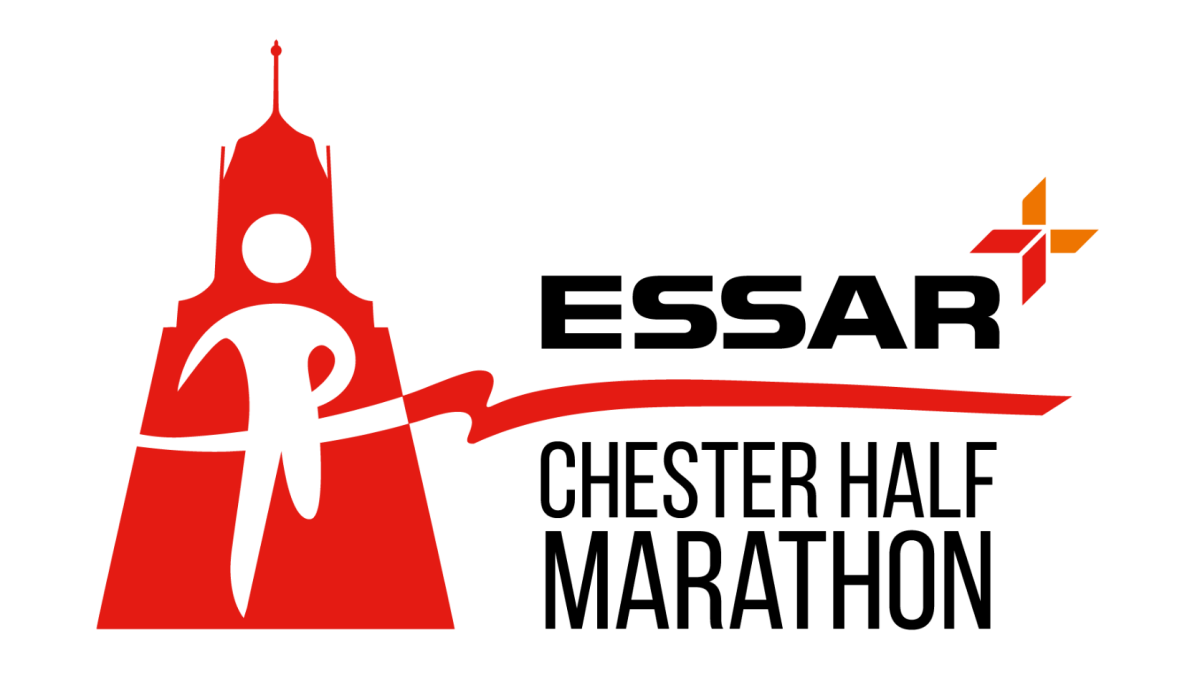 The route starts at Chester Racecourse, sending runners heading up Watergate Street, through the Walls and the historic centre of Chester before leaving the city through the Garden Quarter and heading out into the countryside on Parkgate Road. The picturesque route takes competitors out past little Mollington Hall onto the roman road, winding its way through the pretty villages of Mollington and Lea by Backford before looping back round and returning to the city to finish for an inspiring finish outside the city's Town Hall and cathedral with cheering crowds and welcoming spectators.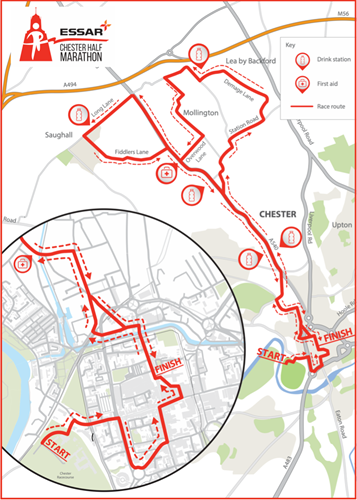 Competing in red white and blue……..no, not IOWRR red white and blue, but actual Great Big England red white and blue, was second claim club member and speedster Trish Train. Trish was going out with only one thing on her agenda……..seek and destroy! This was a race where time and placing was paramount, and with a game plan at the ready, that's exactly what she set out to do.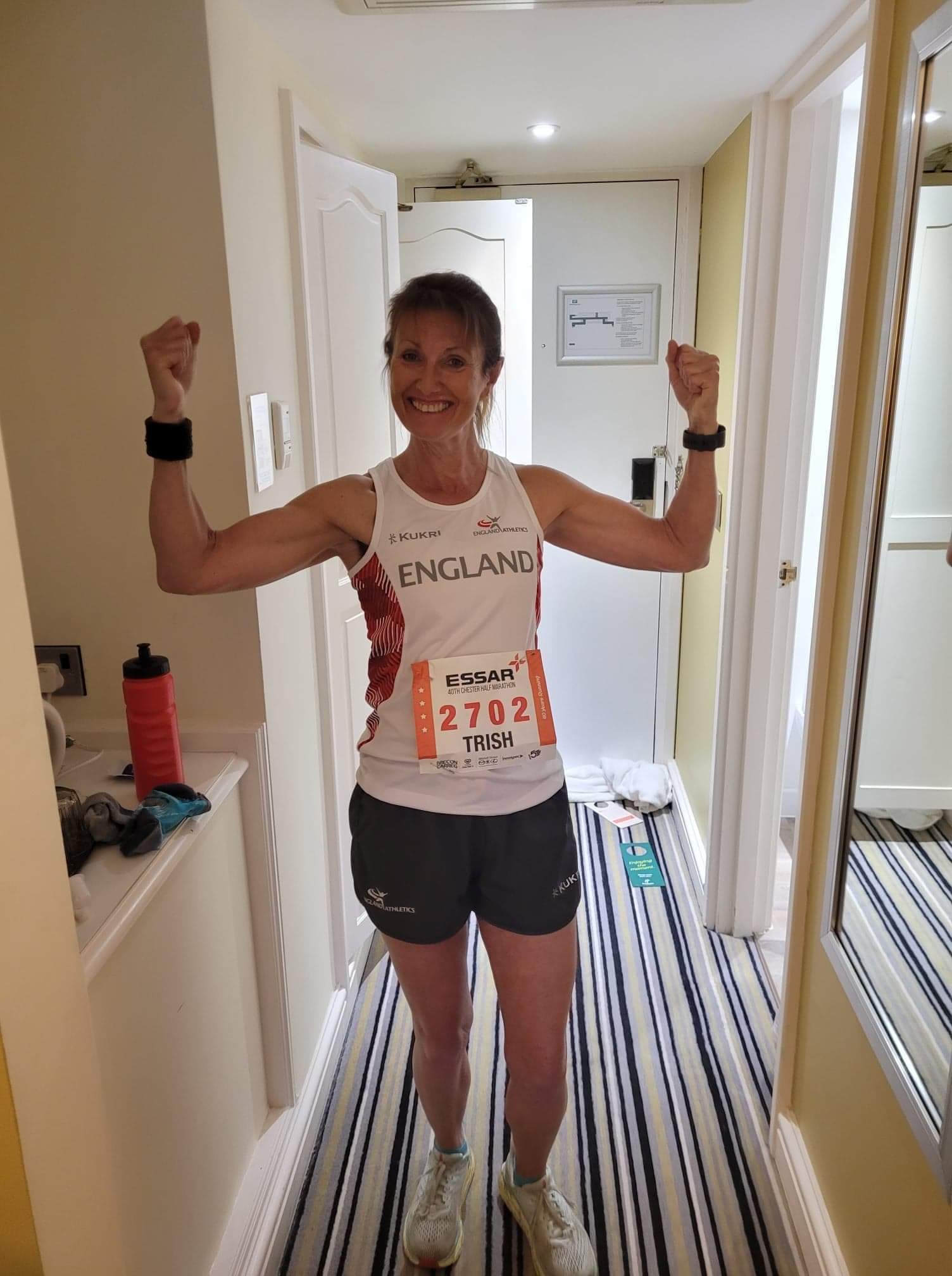 "I was advised in a National event to race for position rather than going for a time" says Trish. "The England competitors all had to wear a bib with age category on their back so seeing competitors was easier. I decided to keep with runner Steph Godfrey who I had beaten by just 1 sec at the qualifying Wokingham Half, so i knew we were fairly evenly matched."
The race started at 9, just as the sun really came out, making it a hot run on an undulating course. After a bit of cat and mouse Trish made her move at mile 5, overtaking Steph, mindful there maybe more V55s ahead that she hadn't spotted. But she settled in and felt good. However at mile 11 Trish was caught by her mouse Steph, so she knew from previous race experiences that she needed to assert herself and reclaim the lead straight away. So she put her head down, dug in and had enough in the tank to overtake once again. The last mile was upon her but there was to be no respite just yet as an uphill slog awaited, but victory was in touching distance and so she used everything she had left in the tank to get to the line. Trish tells me "I was so thrilled to find I had won the National Championship V55 title, automatically selecting me to run for England in Tenby in July. However I have too many family commitments to compete. Receiving my trophy from commonwealth competitor Johnny Mellor completed an amazing weekend."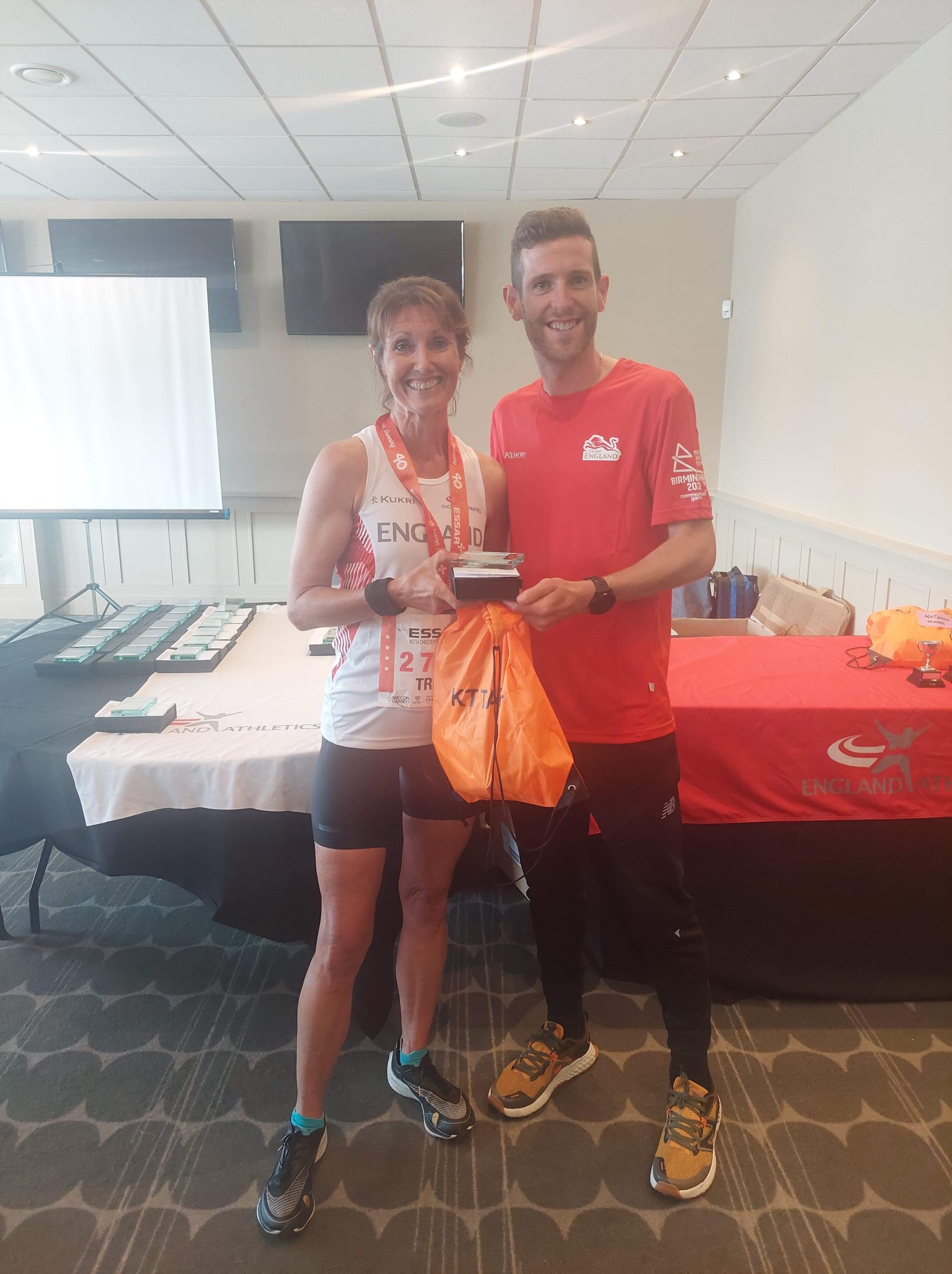 Another awesome race Trish! Very well done.
Trish Train 1:31:08