After some brilliant accomplishments by every single Road Runner in 2019 the annual christmas party was a chance to reflect and celebrate . The night opened to a great video presentation featuring the highlights from the year with our athletes taking in huge challenges, busting out some rapid times and travelling all over the country and beyond to do it. Chairman Keith Winchcombe and Vice Chairman Sarah Sharpe presented the awards for the night, firstly reviewing trophies given throughout the year.
IoW Half 1st male Stuart Backhouse
IoW Half 1st female Jodie Wilmott
IoW Mar 1st male Bill Goozee
IoW Mar 1st female Rosie Sexton
St Georges 1st male Stuart Backhouse
St Georges 1st female Rosie Sexton
Club 10K 1st male Ross wilkes
Club 10k 1st female Rosie Sexton
5k series 1st male Ross Wilkes
5k series 1st female Sue Hunter
5k most improved Claire Jasper
Winter Nominated Gary Sharp
Summer Nominated Sarah Sharp
In the Hampshire League Kevin Rann, David Blake and Ross Wilkes walked away with the mens prizes while Jodie Wilmott, Bridget Keyte and Zoe Sherwin got the ladies.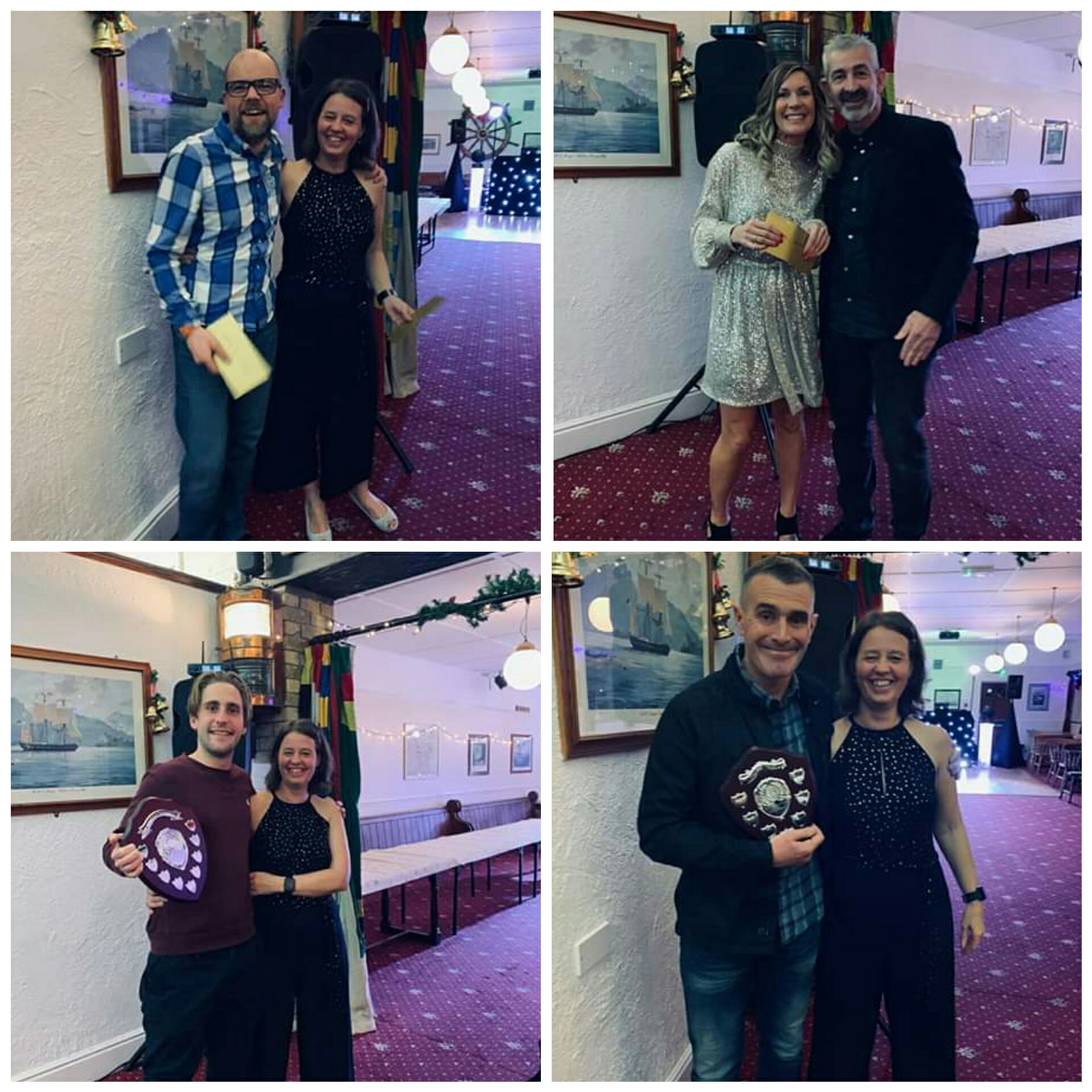 Onto the rest of the awards, first up was most improved female athlete. Shortlisted was Lyn Snow, Gill Bushell and Jodie Wilmott with Jodie taking the award. With PBs across all distances and a brilliant leader as ladies captain this year it was well deserved. In the mens, shortlisted were James Shoulder, Ross Wilkes and Simon Pilcher with Ross picking up the award. For the clubmans award shortlisted were Stuart Backhouse, Ross Wilkes and James Shoulder with Stuart getting the trophy. Stuart has been inspiring to everyone in the club helping others with training and leading Monday bootcamps. In the club ladies award nominated was Bridget Keyte, Jodie Wilmott and Sarah Sharpe with Sarah taking home the prize. Sarah is and always been one of the central people involved in keeping the club running smoothly and works tirelessly for the Road Runners.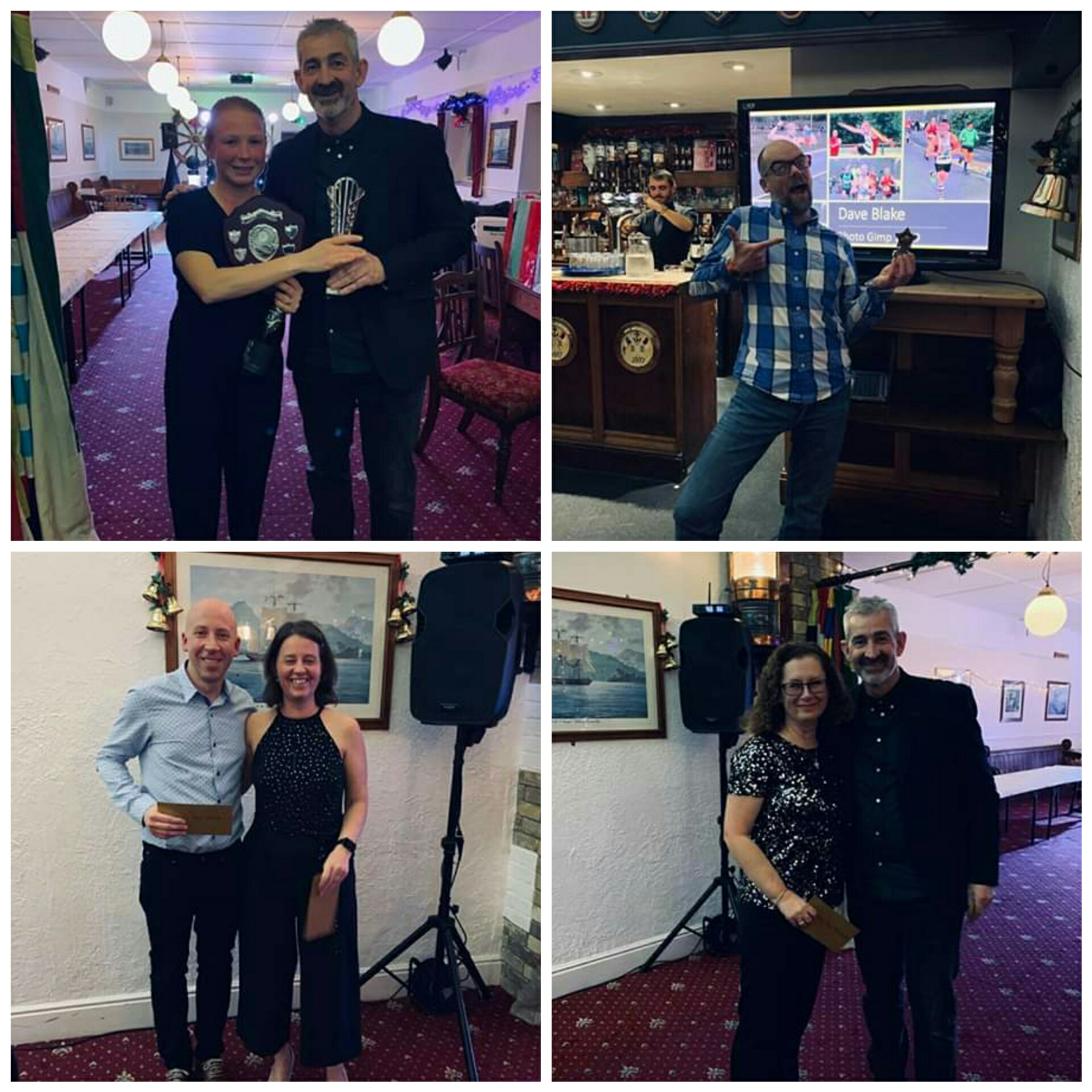 After a quick food break we moved onto the London Marathon draw presented by Nick Kenney 6 members had completed the required amount of qualifying races with George Butler, Giorgio Marinelli, Bridget Keyte, Steve Bennett, Tracey Houdoire and Ross Wilkes. As each envelope was opened one by one Tracey and Ross got the winning golden tickets for next years big race.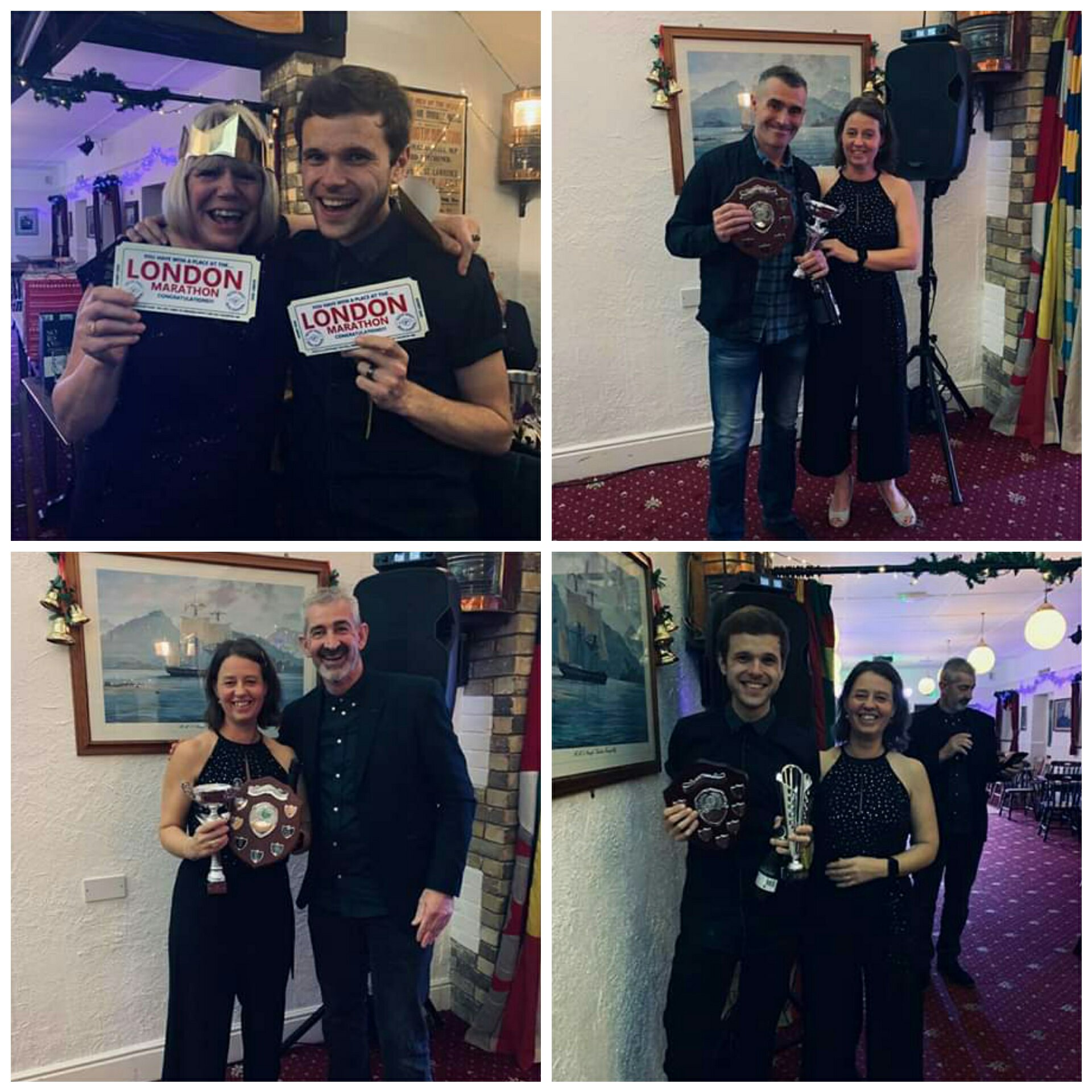 With a raffle, disco and plenty of drinks a great night was had by all, a massive thank you to everyone who organised.