The Volkswagen Prague Marathon (also known as Prague International Marathon (PIM)) is an annual road marathon held in the city of Prague each May. It was founded in 1995 and has grown to become a hugely significant event on the international running calendar.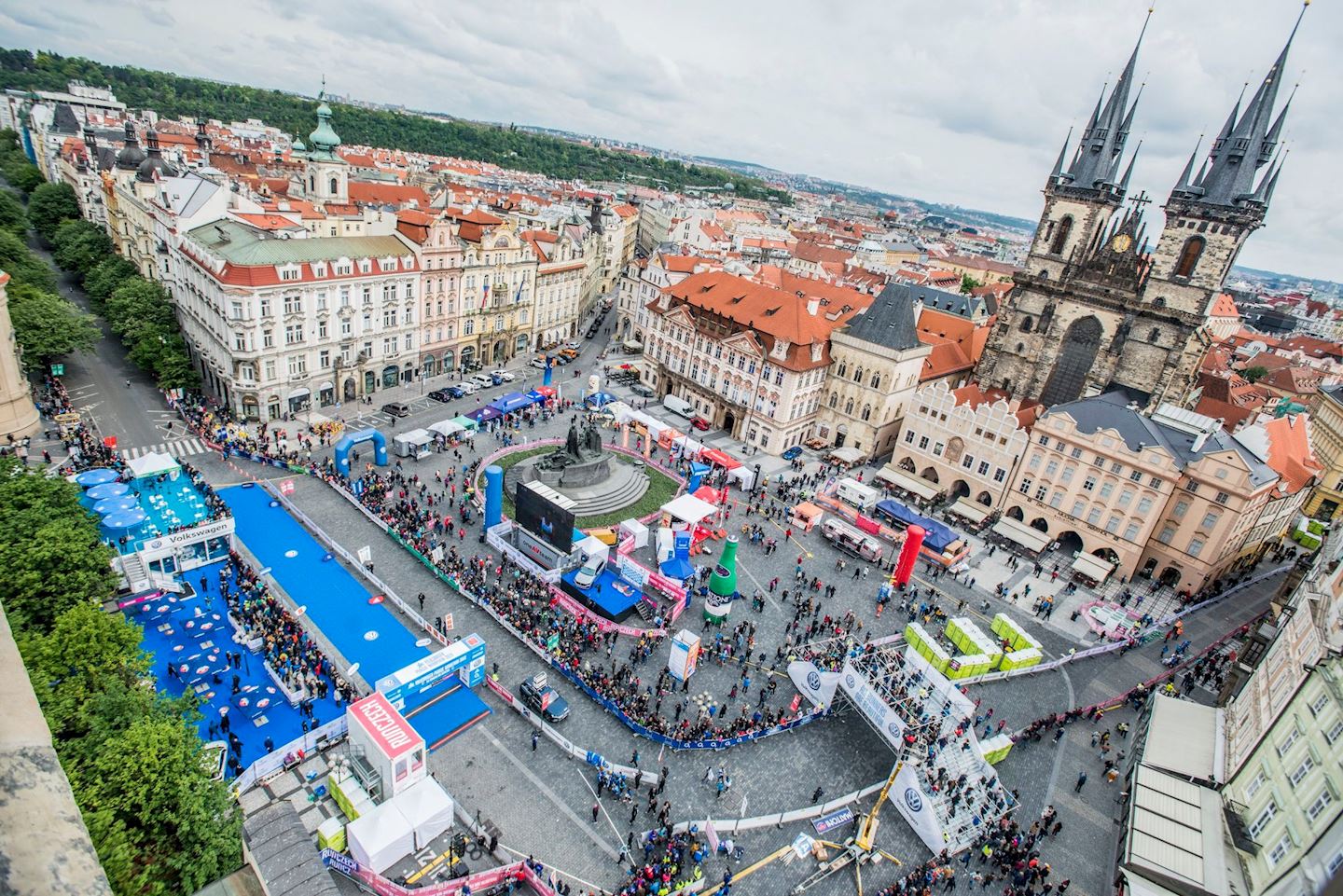 According to media it is the world's most international marathon, with two-thirds of runners coming from 55 different countries. Prague's marathon course is also rumoured to be the seventh-fastest and has been voted one of the most beautiful in the world.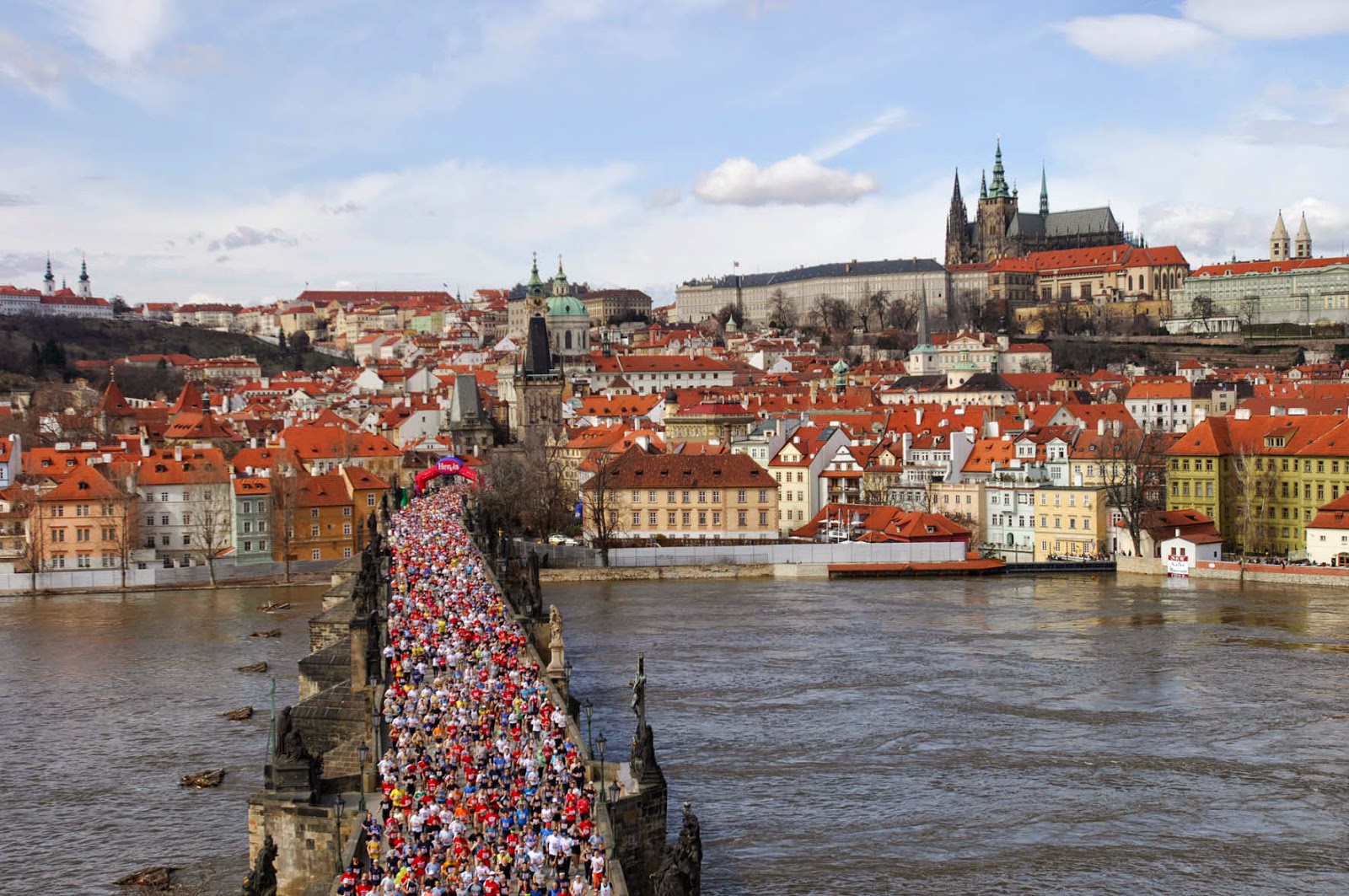 Starting and finishing in the historical Old Town Square, the route also crosses the famous Charles Bridge and takes runners all around the magical Czech capital city, through all the different neighbourhoods and historical landmarks.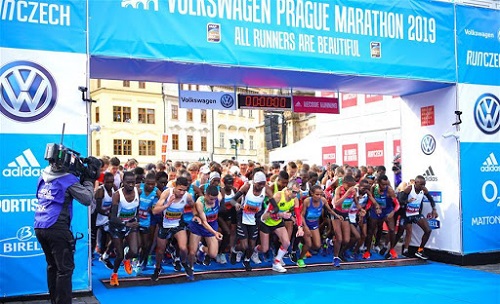 And not only does the Marathon in Prague follow a beautiful route, but as well as doing their best to make it a most enjoyable event for runners, organisers also endeavour to make this event a sustainable race for the planet. Minimising waste and recycling are two very important elements in the spirit of this race. It is free of plastic cups, as well as paper free, and also runs diverse recycling programmes.
And if all of the above wasn't appealing enough, then add to the fact that this marathon is right on our girl Abbie Keyte's current front doorstep, then it's no surprise that her Dad, and fellow Road Runner, Tim Keyte decided to fly out to his little girl so that they could take on the challenge together.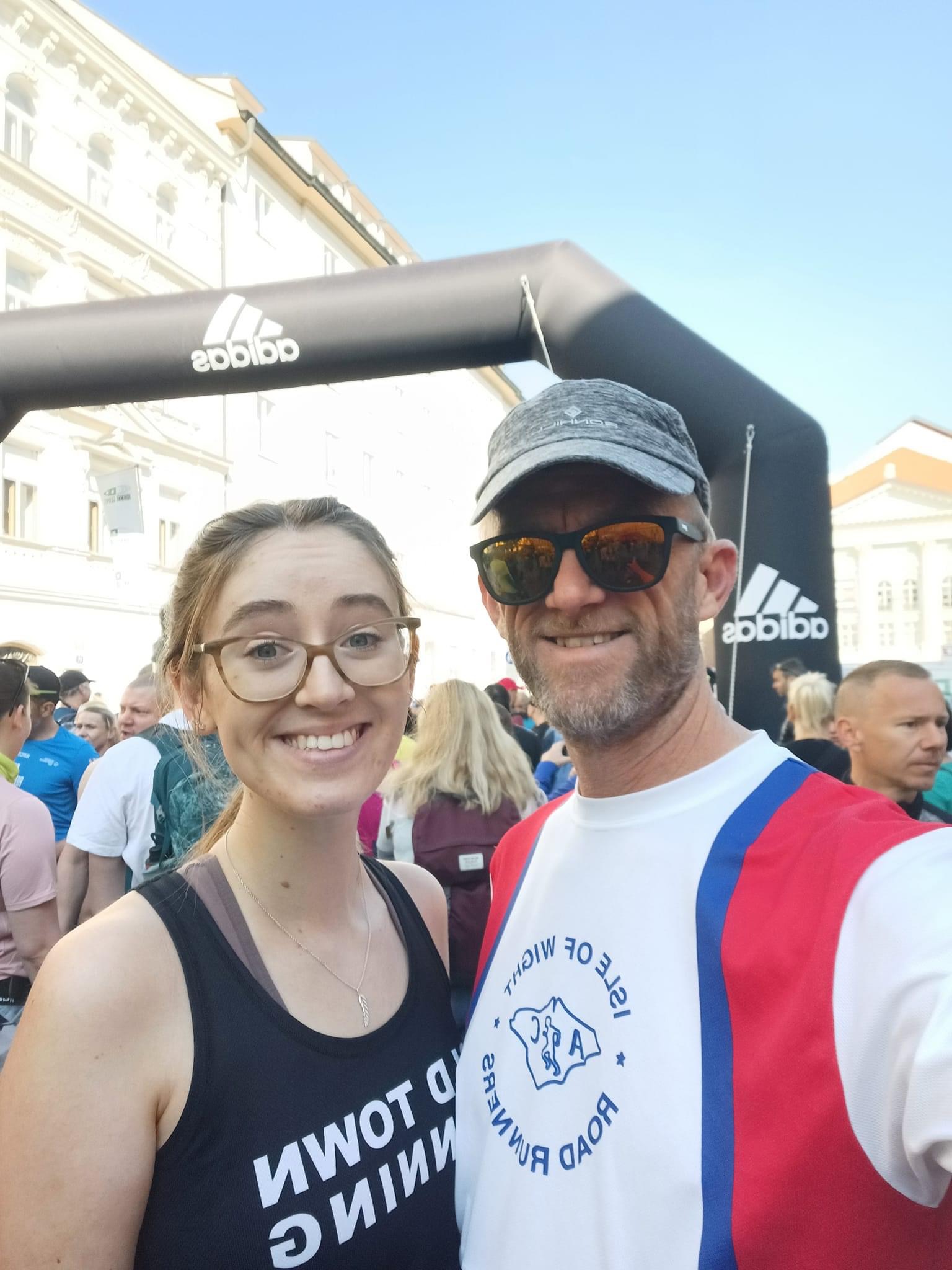 And despite the balmy May temperatures and our father/daughter duo both having had some issues with injury earlier on in the year the Prague course was not going to stand in their way.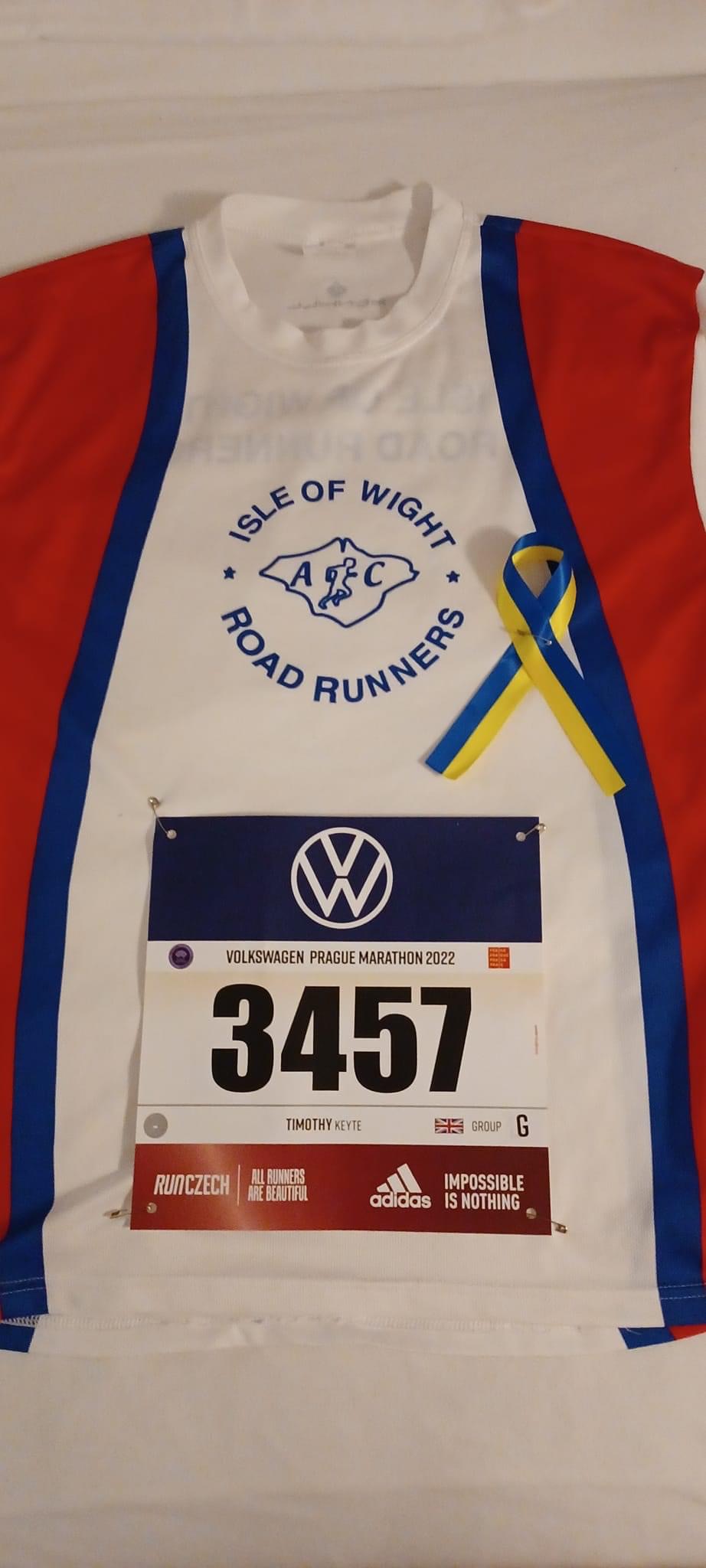 They ran every step together and crossed the line with great big smiles on their faces and a whopping great medal as reward for their amazing achievement!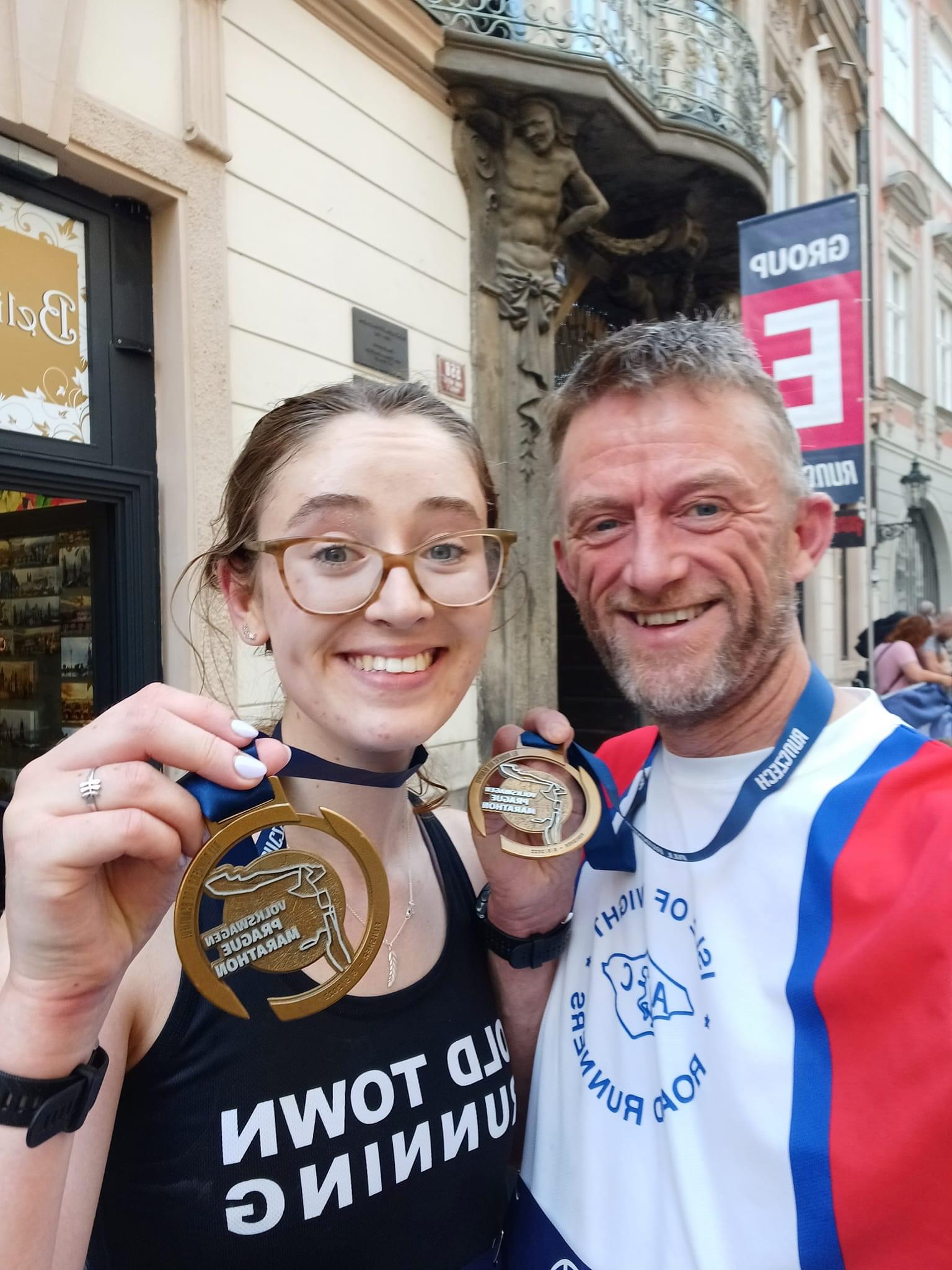 "Very hot but very happy! Prague Marathon done in 4:33, every step with Abigail Keyte. Loved it!" Said Tim.
Well done you awesome pair! You did amazing.
Abigail Keyte 4:33:10
Tim Keyte 4:33:11