The buzzy town of Bristol was host to the Simplyhealth Great 10k on Sunday. The picturesque backdrop was clearly a huge draw, despite a massive capacity of 13000, (virtually unheard of for a 10k), this race was sold out.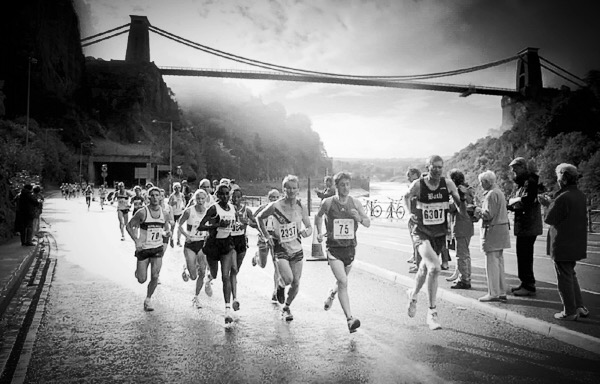 Perhaps the promise of a PB lured so many runners to the startline, as the course is fast and flat. Part of the Great Run series, these races are always slickly organised and well supported.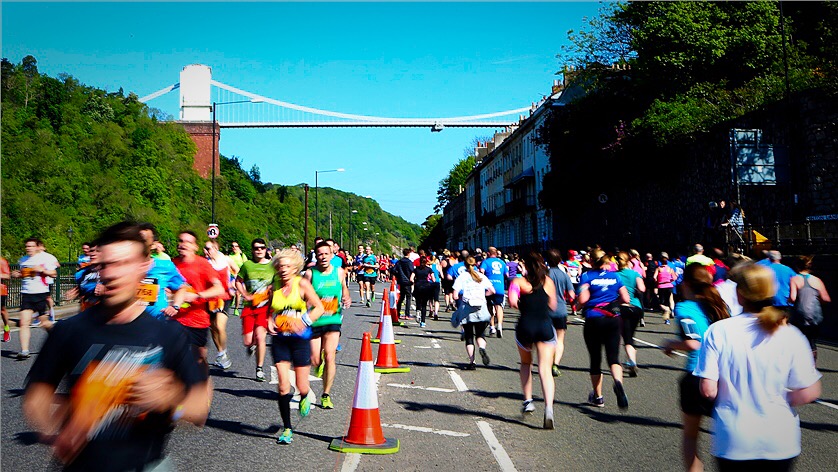 Starting in Anchor Road near to Bristol Cathedral, the course then runs parallel to the harbour and then along to Avon Gorge. The runners then crossed over the famous Clifton Suspension Bridge to take them along to Spike Island, Cumberland Basin passing the soaring spire of St Mary Redcliffe before returning to the finish line back in Anchor Road.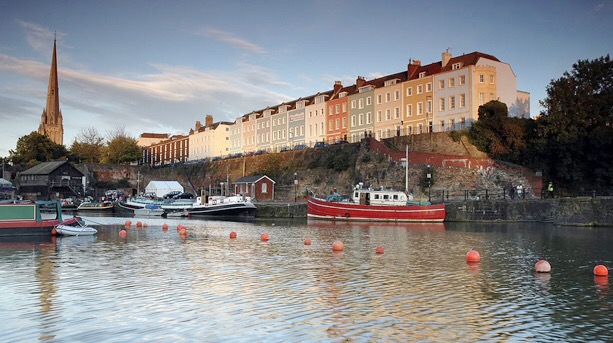 3 of our intrepid Roadrunners made the journey to Avon to take on the course.
Both the girls, Rosanna Sexton and Jenny Dewing came away with shiney new PBs to go with their medals.
Martin Keyworth didn't manage to improve on his previous 10k best, but enjoyed it none the less.
"I am chuffed" he posted on Facebook later that day.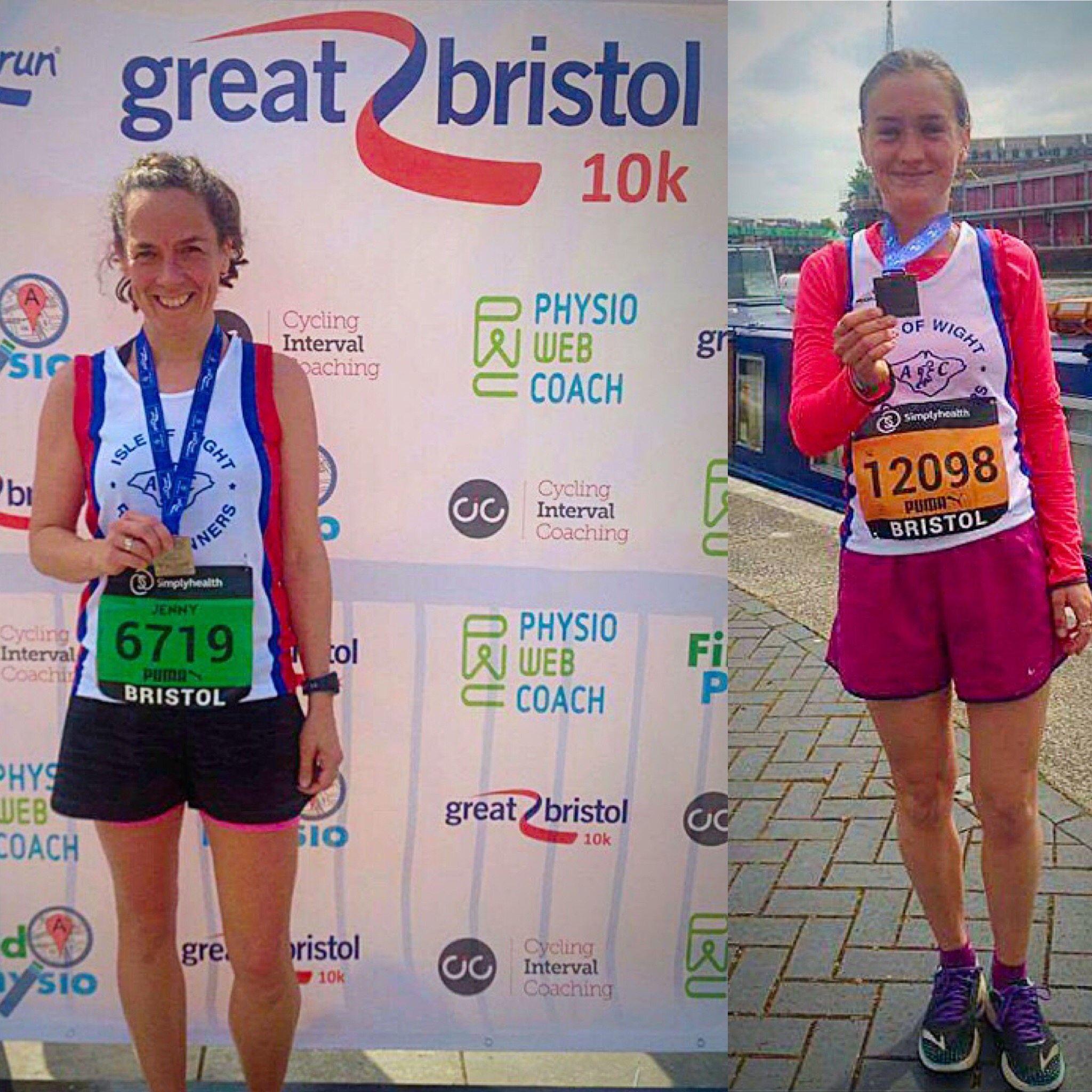 R.Sexton – 42.16
J.Dewing – 48.25
M.Keyworth – 52.42