It was Clash of the Titans on Saturday as the big guns turned out on the startline to make their eagerly anticipated return to racing. Paul Cameron and Joe Wade lined up with the 172 other runners outside County Hall in Newport to embark upon the historic Newport to Ryde race. Both runners had been nursing injuries for quite some time, so it was of some surprise to see them turn up simultaneously for the same race. It was Joe's first race since February and Paul's in over a year.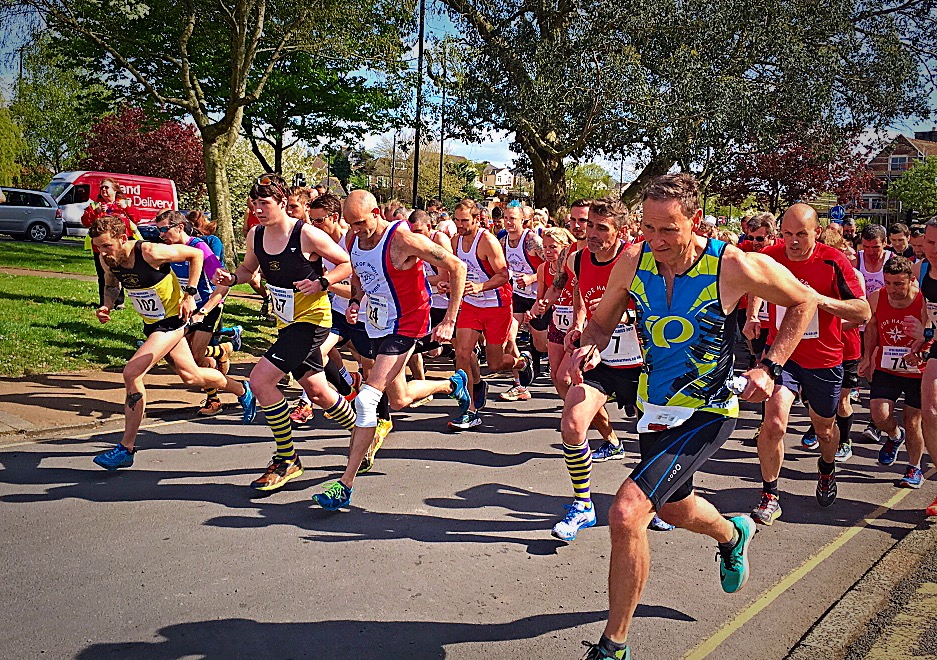 "It's fantastic to be back" said Paul. The IWRR legend was in great spirits and was visibly bouncing with excitement as the start was held.
First run in 1933, this race used to go by road from the Town Hall in Newport to the Town Hall in Ryde. The course however, has changed several times over the years to maintain runners safety and now takes a more multi terrain route through Barton, New Fairlee Farm, Belmont Woods, Lakeside, Firestone Copse and finishing for the first time this year at Ryde School.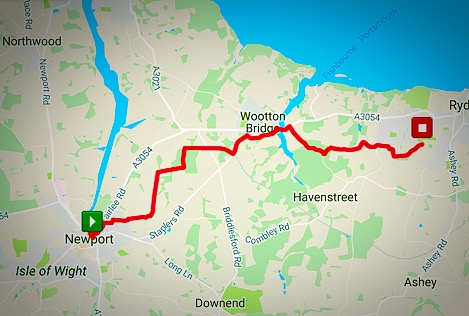 "It felt great to get out and run fast again" said Joe Wade, running for his 2nd claim club IOW Athletics "Island races make it much more fun for me"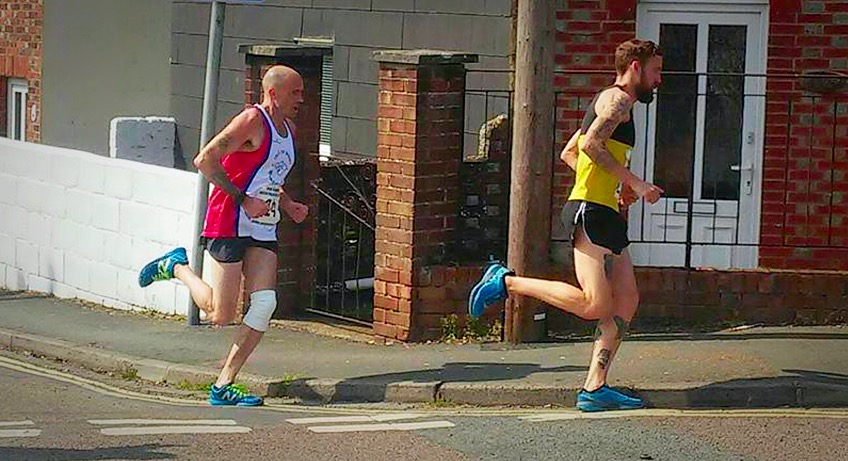 And run fast and they did! Joe was first home in a stonking 40.52, just 5 seconds outside the course record.
"I had a rough idea of the record, but I wasn't really aiming for it. A bit frustrating being so close"
Our Paul Cameron was a triumphant 2nd place.
"I am over the moon! I can't have hoped to have placed higher. I am very happy with the result"
Birthday boy Bill Goozee came in 4th and newbie Simon Pilcher made a magnificent club debut to romp home in 5th place.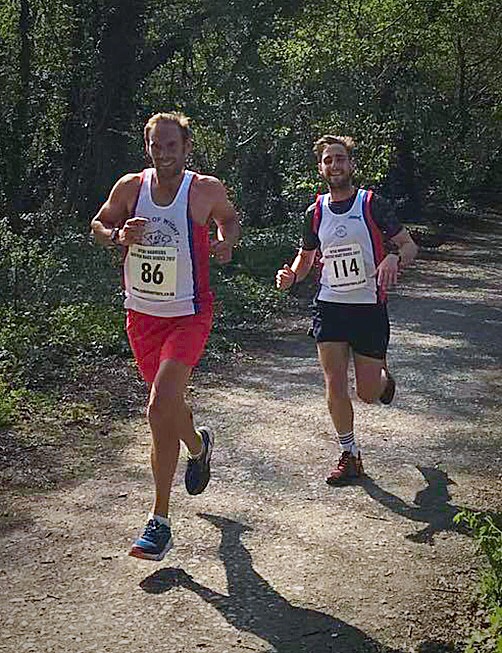 The Ladies team had equal success. Rosie Sexton blasted into second place behind the formidable Charlie Metcalf of Ryde Harriers, (who incidentally, did break the ladies course record by a massive 3 minutes!) Hayley Baxter's return to form continued as she stormed home to take 3rd place and bagged herself a 2 minute PB in the process.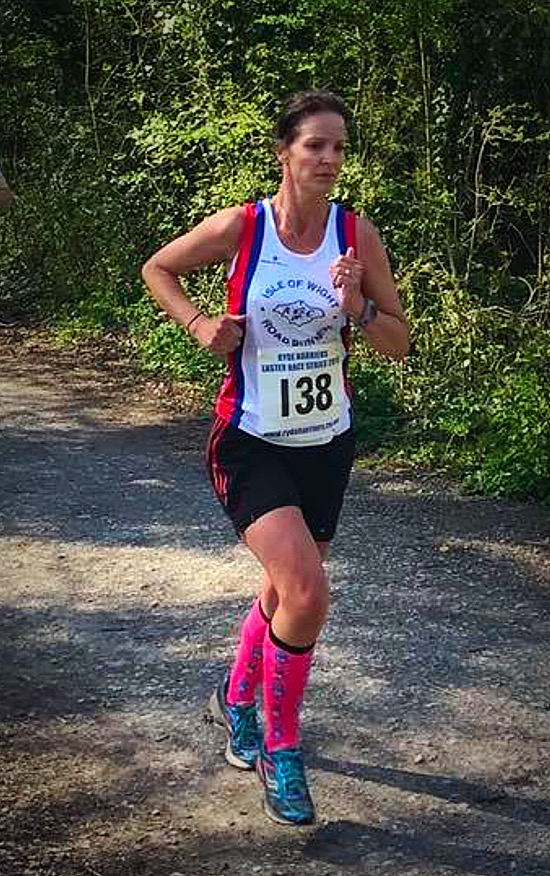 More PBs were achieved by Michael Coultrup, who took 6 mins off his previous time, Dan Williams who shaved 5 minutes off his and Julie Salter who took 2 minutes off hers.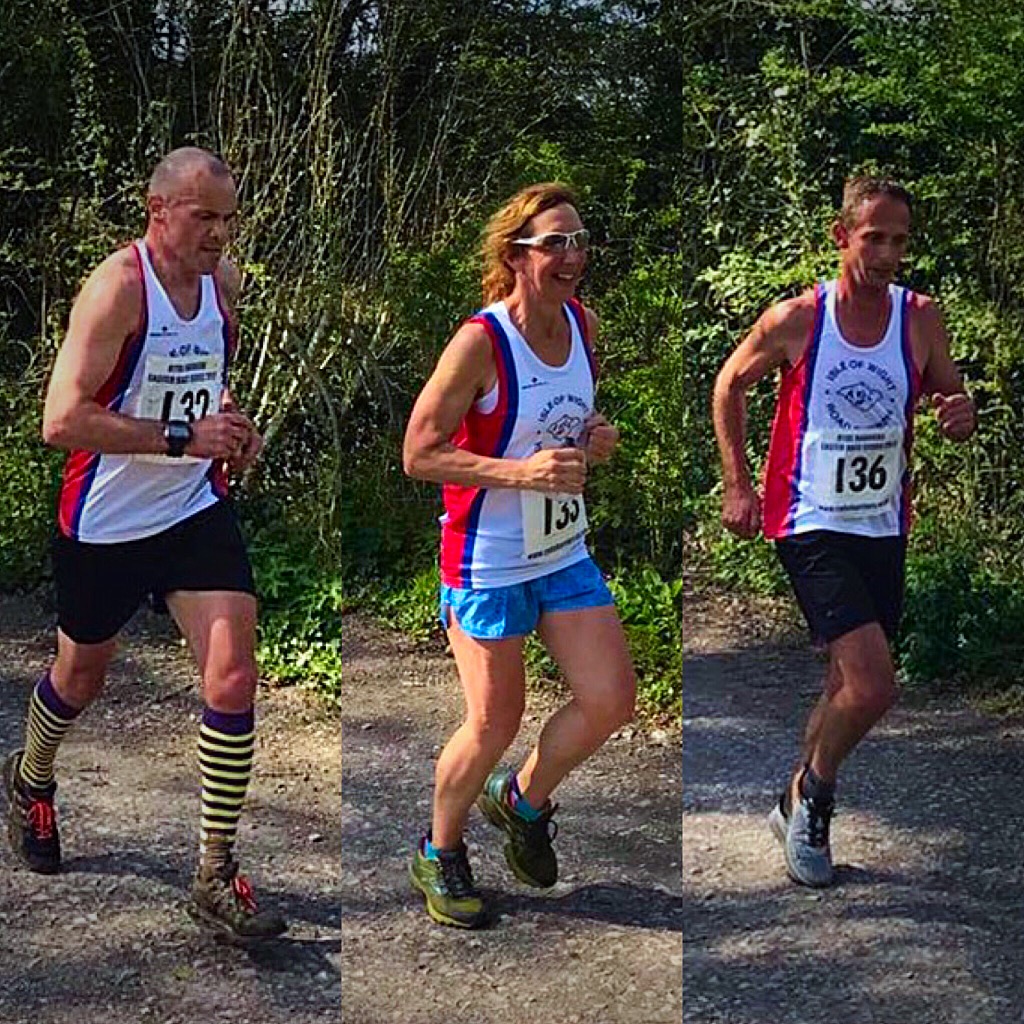 A fantastic 17 Roadrunners managed to finish in the top 3 of their age categories. Particular congratulations to Peter Sexton, Claire Howard, Paul Cameron, Hayley Baxter, Rosie Sexton and Katie Mackenzie who all finished in the top spot in theirs.
P.Cameron – 45.08
B.Goozee – 46.00
S.Pilcher – 46.08
P.Sexton – 49.28
D.Pike – 50.49
A.MacArthur – 51.08
G.Mucklow – 52.12
R.Sexton – 53.11
M.Coultrup – 53.24
D.Williams – 54.22
G.Sharp – 54.47
D.Andrew – 56.04
T.Keyte – 56.35
M.Kimber – 57.08
H.Baxter – 57.38
J.Doughty – 58.30
K.Mackenzie – 1.01.39
I.Dyer – 1.01.39
H.Vernon – 1.02.28
S.Truckel – 1.05.46
A.Batchelor – 1.06.02
C.Howard – 1.06.03
C.Williams – 1.06.07
J.Salter – 1.07.40
J.Andrew – 1.08.17
L.Holme – 1.09.43
K.Buck – 1.10.03
F.Attwood – 1.10.30
C.Hatcher – 1.10.48
P.Butcher – 1.10.50
M.Hetherington – 1.13.10
I.Williams – 1.13.10
N.Stilwell – 1.14.44
B.Keyte – 1.18.27
S.Sharp – 1.18.27
A.Butcher – 1.20.30
S.Harris – 1.27.02
S.Hunter – 1.27.04
C.Leach – 1.39.27
L.Snow – 1.40.49
The team competition was dominated by the IWRR in the red, white and blue vests with 6 men's teams and 7 women's teams (that's just over half the finishing table) The Roadrunners took the 1st and 3rd positions in both the ladies and men's competitions. What a treasure haul!
Mens Teams
1st P.Cameron, B.Goozee, S.Pilcher.
3rd P.Sexton, D.Pike, A.MacArthur
5th G.Mucklow, M.Coultrup, D.Williams
8th G.Sharp, T.Keyte, M.Kimber
10th J.Doughty, I.Dyer, H.Vernon
13th P.Butcher, I.Williams, N.Stilwell
Ladies Teams
1st R.Sexton, H.Baxter, K.Mackenzie
3rd S.Truckel, A.Batchelor, C.Howard
4th C.Williams, J.Salter, J.Andrew
6th L.Holme, K.Buck, F.Attwood
7th C.Hatcher, M.Hetherington, B.Keyte
9th S.Sharp, A.Butcher, S.Harris
12th S.Hunter, C.Leach, L.Snow