Always a popular race with the Road Runners, 14 of the club travelled up to Cranbourne Chase, just west of Salisbury to take on the White Star Running trail events. On the Saturday the 10 mile and half marathon events took place. Whilst very hilly and muddy round the Rushmore Estate near Tollard Royal the conditions were kinder than they had been in recent weeks though made the course no less challenging. Briony Andrew completed the 10 mile in a fantastic 2.22 also making the top 10 in her age before Gordan Mucklow, Kev Winchcombe, Gill Bushell and Lyn Snow set out. Sadly Lyn had to pull out at mile 6 with injury though a massive well done for attempting it in the first place. Gordan completed the course in 2.24 with Kev and Gill coming in together in 2.45. Great job all over you.
Many of Saturdays runners stayed on to cheer on the Sunday marathon group who needed the support as weather had taken a turn with plenty of wind, rain and even hail. With half the course on the same paths as the day before the ground was churned up before having to run Winkelbury Hill and Chase Woods. 'Ive never seen so much mud and weather extremes in one day' said captain Lisa Upstell. Most of the runners formed a group as they went round the route keeping morale high and chins up over the extreme course. This didnt stop trail enthusiast Steve Apsey from putting in a stellar performance getting in the top 40 in 4.32 followed by Neil McCall in 5.24 and Julie Rasmussen in 6.02. As the support crew waited anxiously at the finish line 6 smiling (and grimacing) faces rounded the corner to the finish coming over the line together as Jane Andrew, Lisa Upstell, Julie Ray, Tarnia Butler, Elaine Harris and George Butler finished in 6.51. 'There was amazing support from the others and our spectacular support crew who managed to meet us when we desperately needed them. Unforgettable memories' said Jane.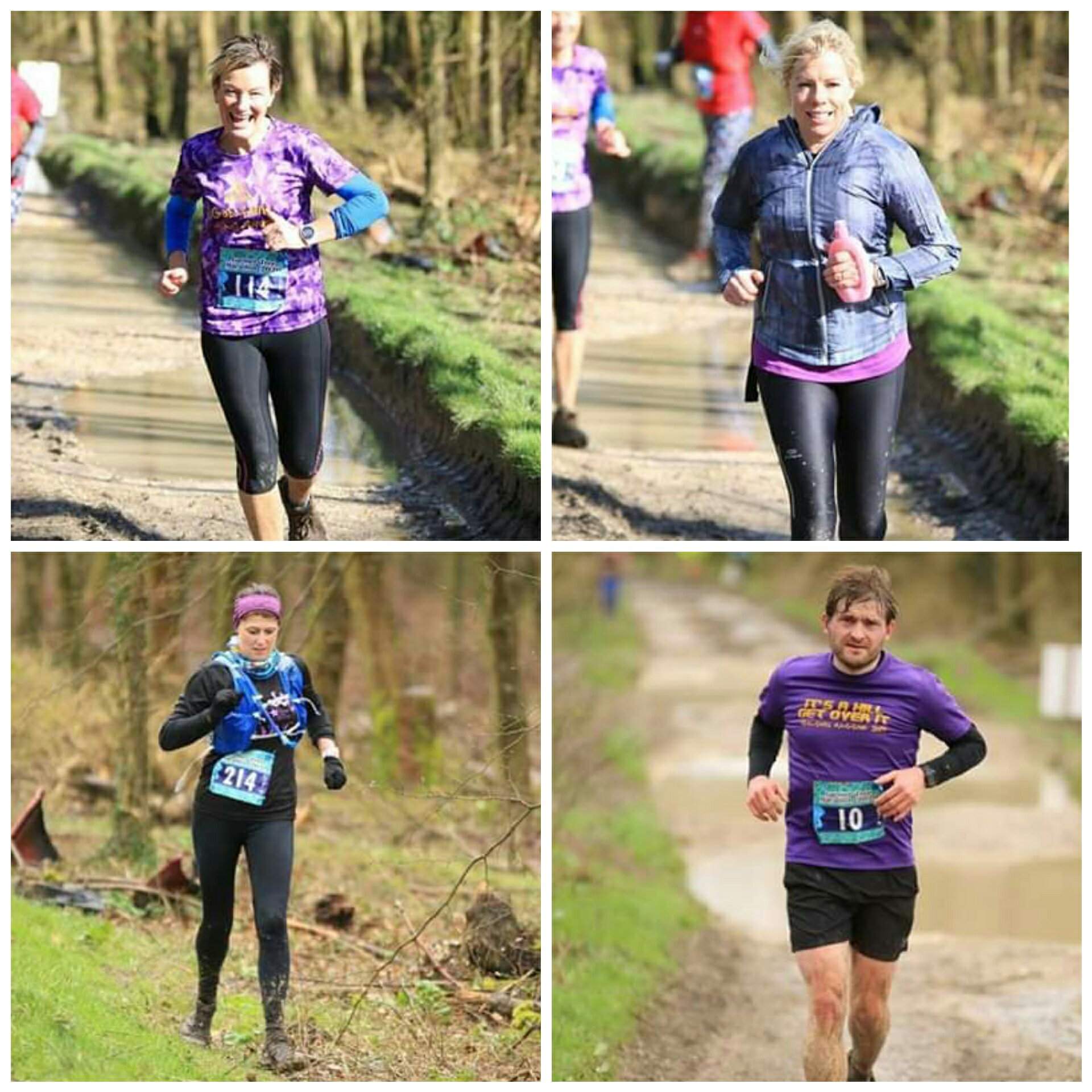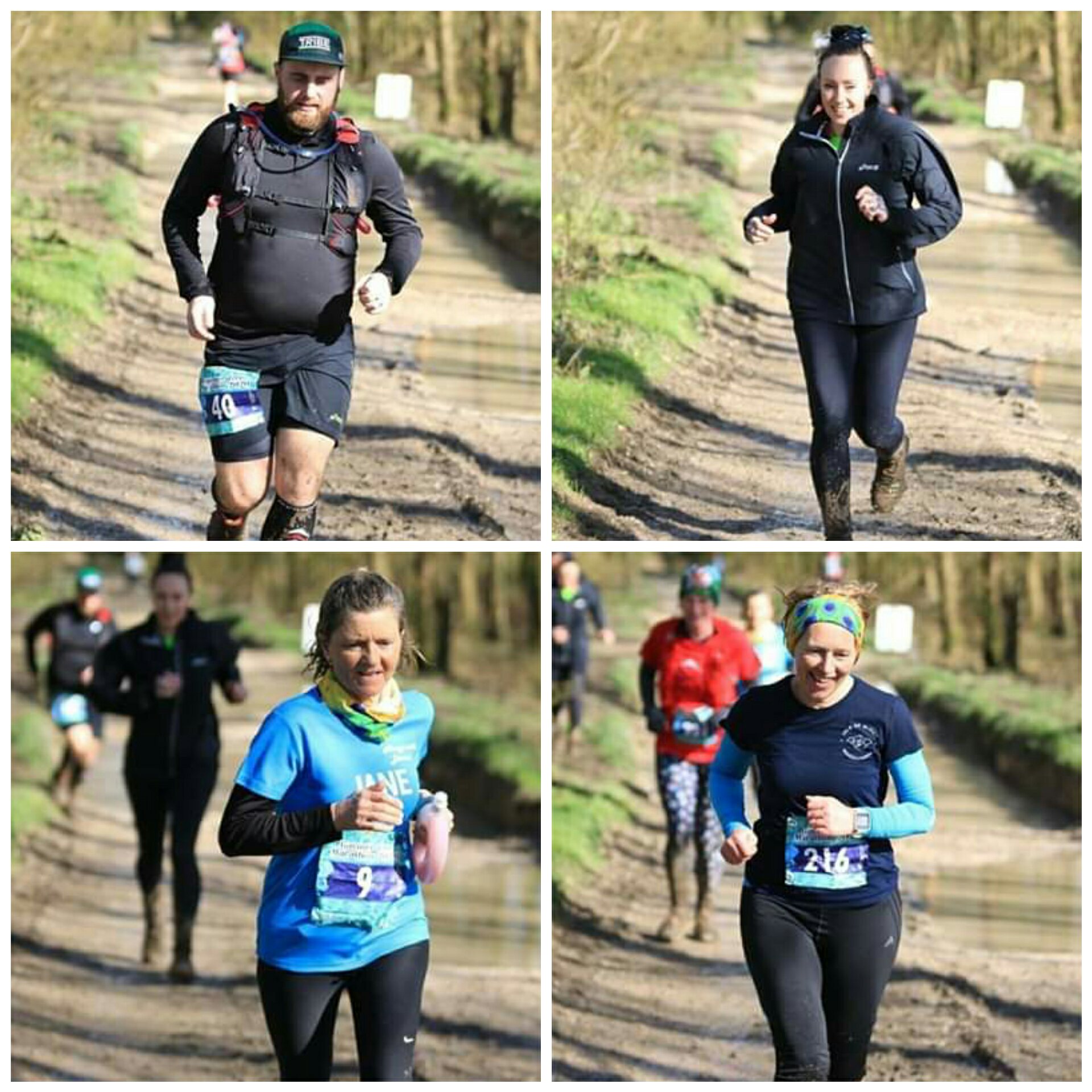 Definately a essense of the comradery the clubs all about. Well done all of you, fantastic effort.