For once the weather wizard smiled on Gosport. Gone were the traditional hurricane force winds as a still and not too fresh morning made for perfect conditions.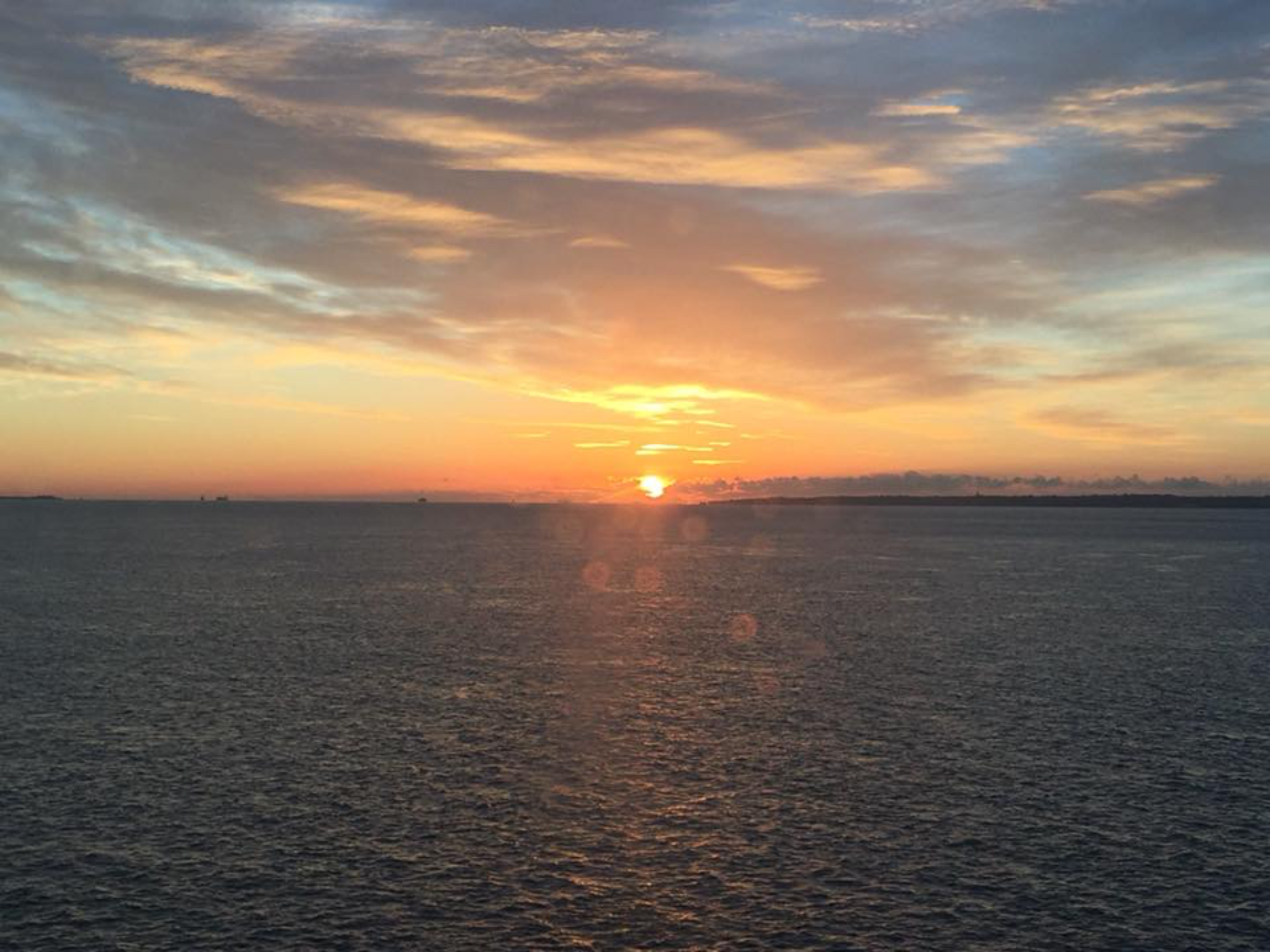 An unbelievable 46 roadrunners lined up on the startline outside Bay House School on this the 32nd running of this fast and flat league race.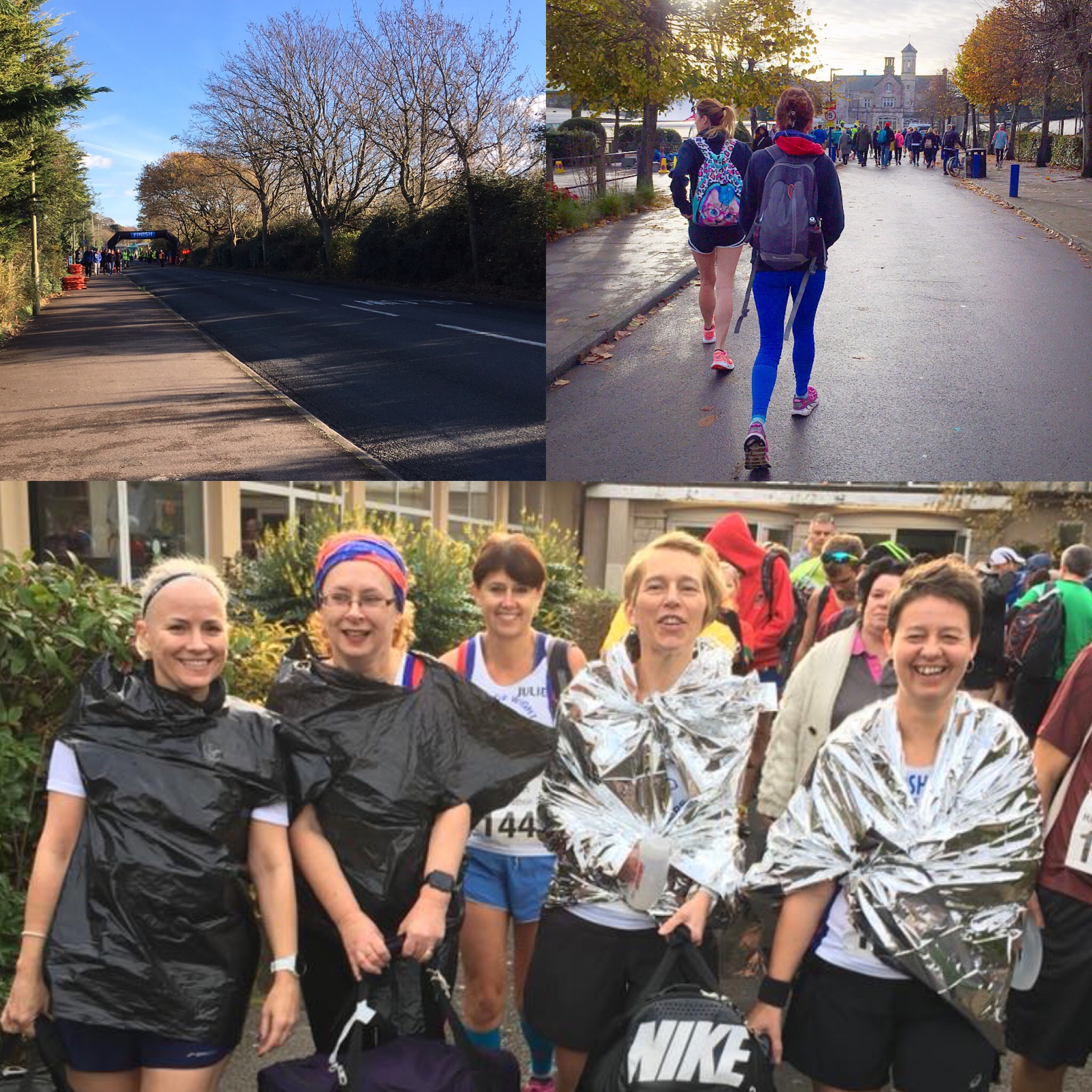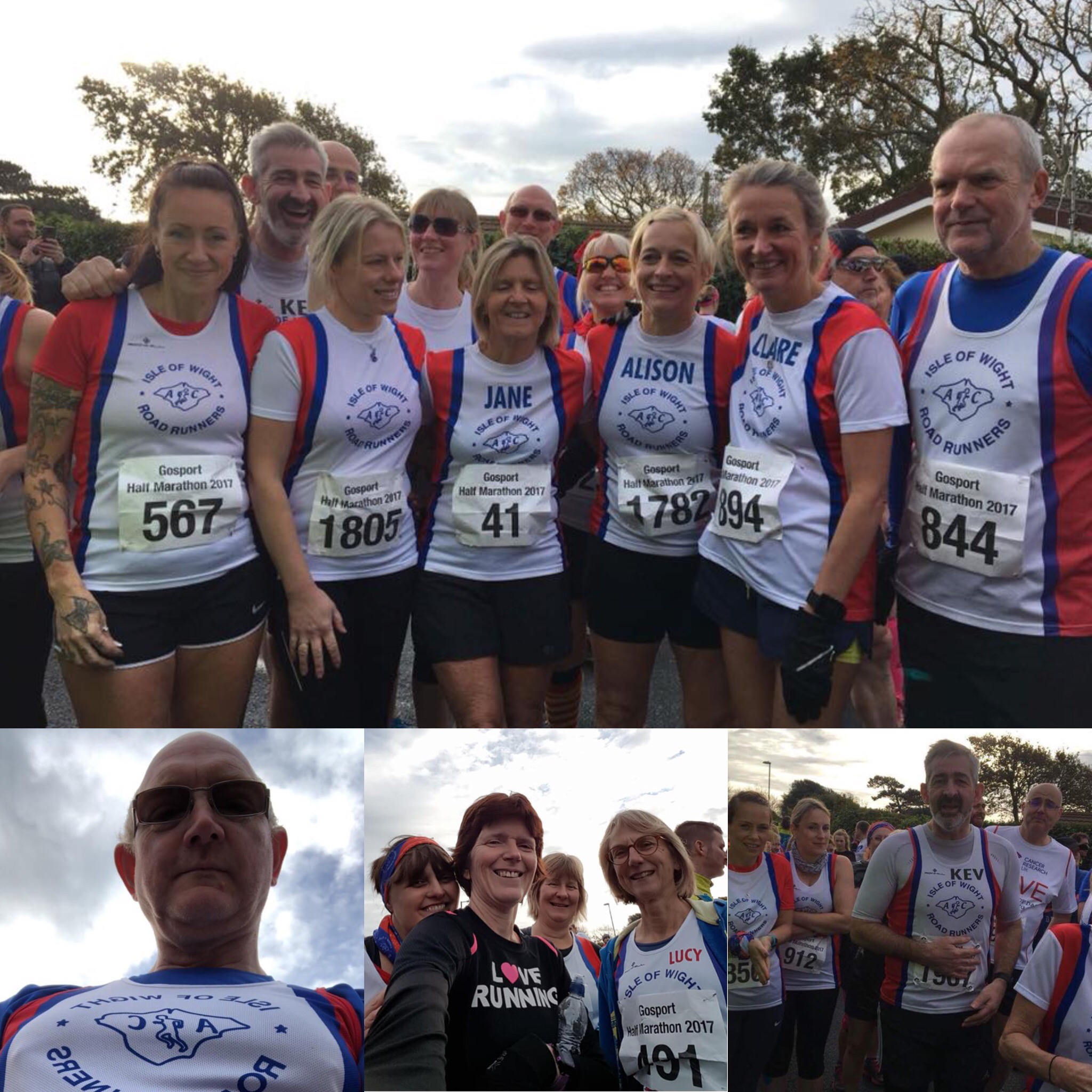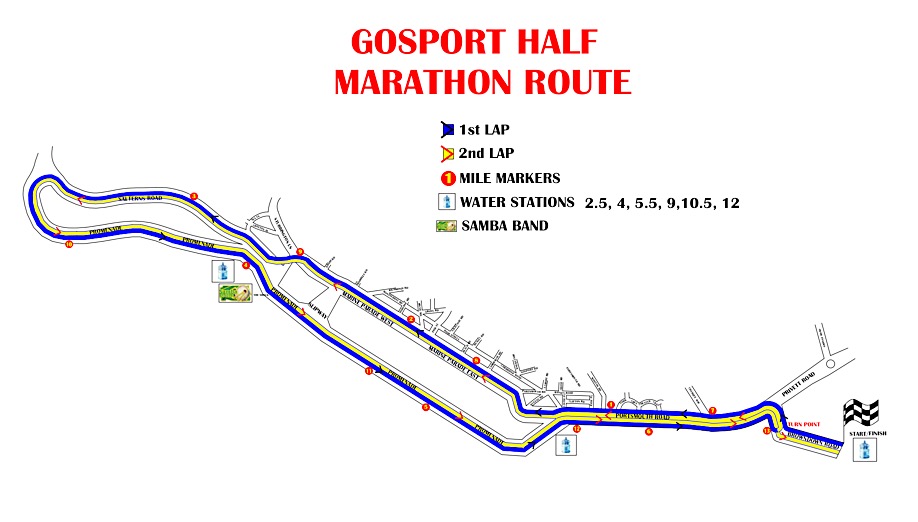 Starting from Browndown Road the crew in white, red and blue set out on this 2 lap race along the Portsmouth Road continuing to Marine Parade before finding the samba band for a few mesmeric beats.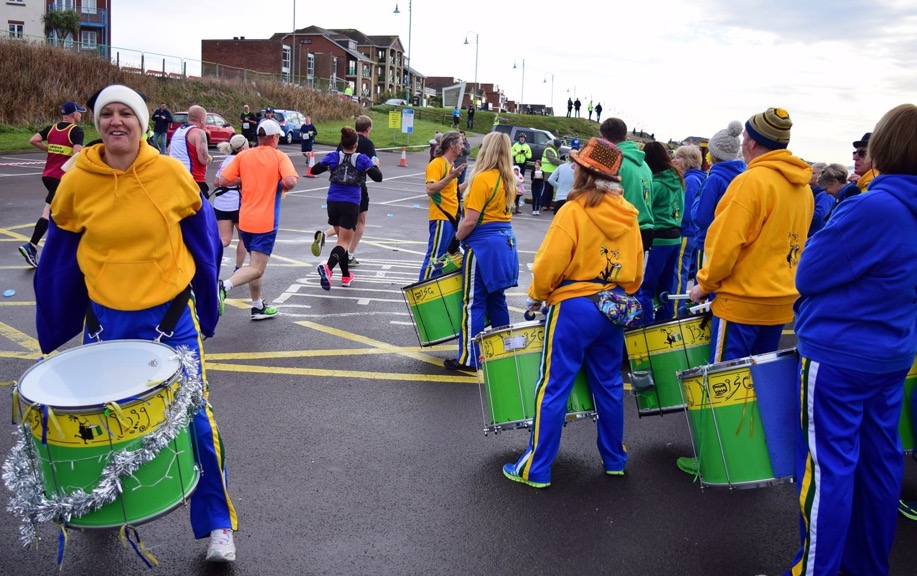 Onward they went to find the unusually packaged refreshments at the water station and then contined toward the only slight incline on the course before making the turn onto the Promenade for the return leg.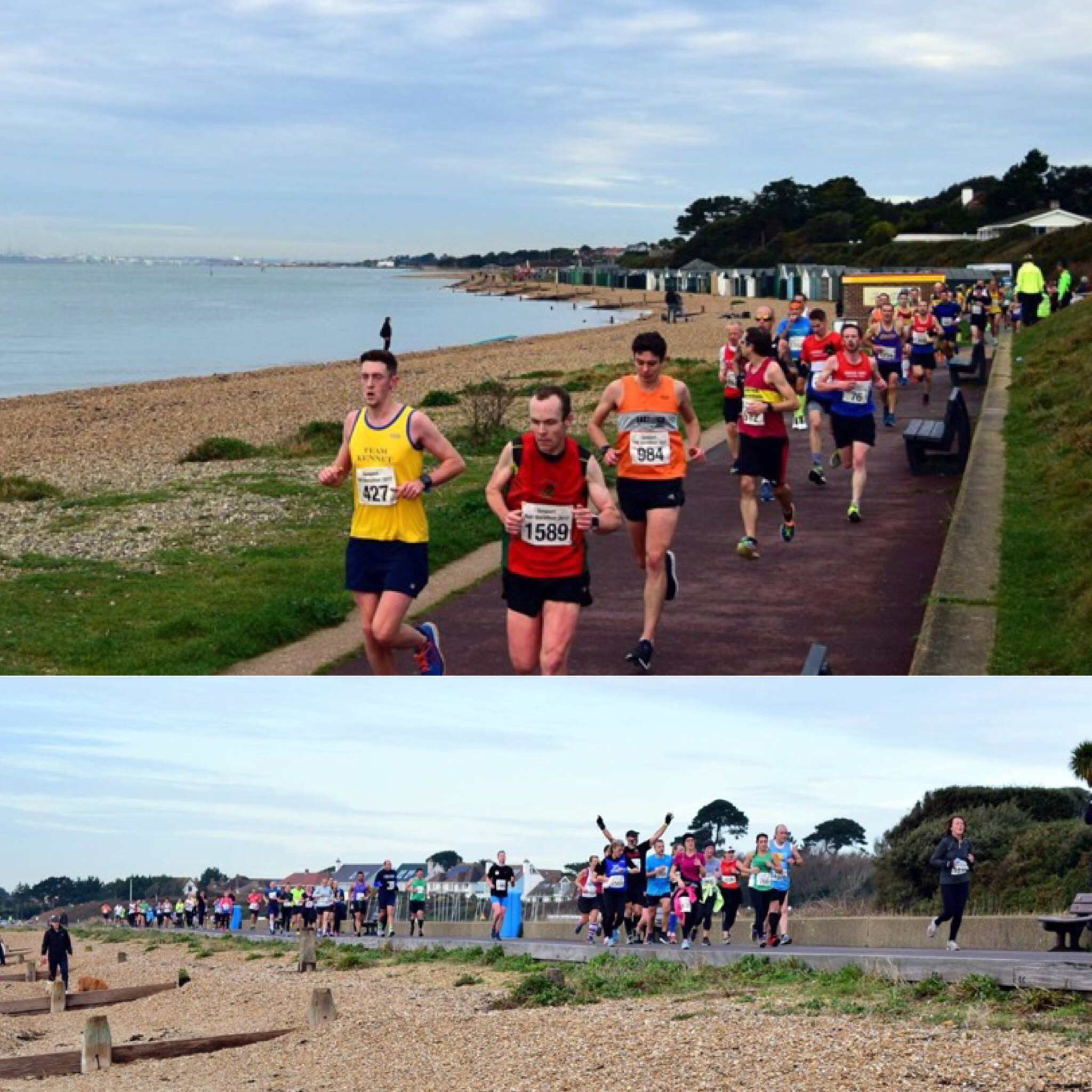 The course feeling almost like an out and back, our fantastic team could see each other at different stages of the race, offering cheers and whoops of support as they passed.
A sharp U-turn at the halfway point was a welcome sight made all the more joyful by the appearance of the IWRR support crew cheering their hearts out giving every single member a lift as they went.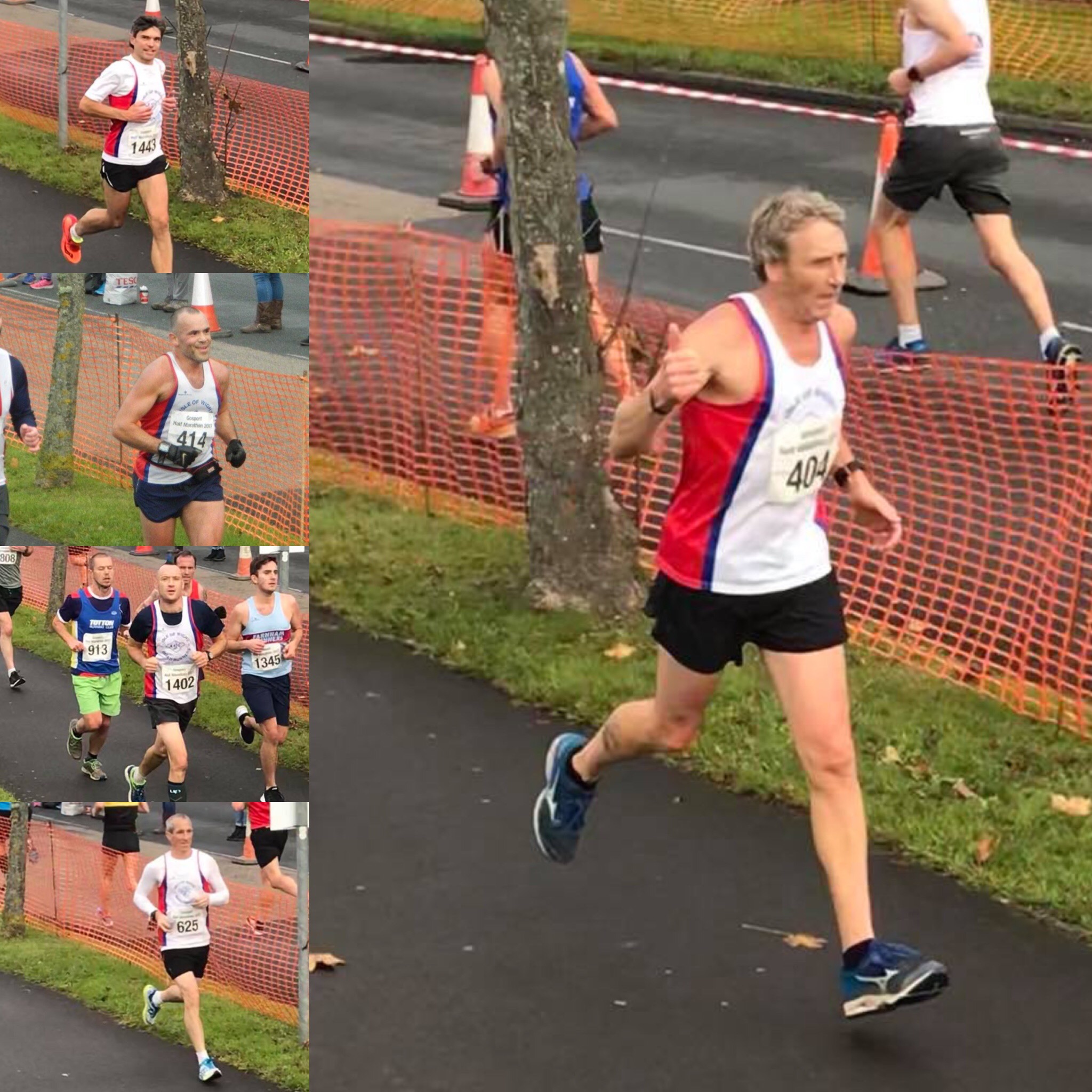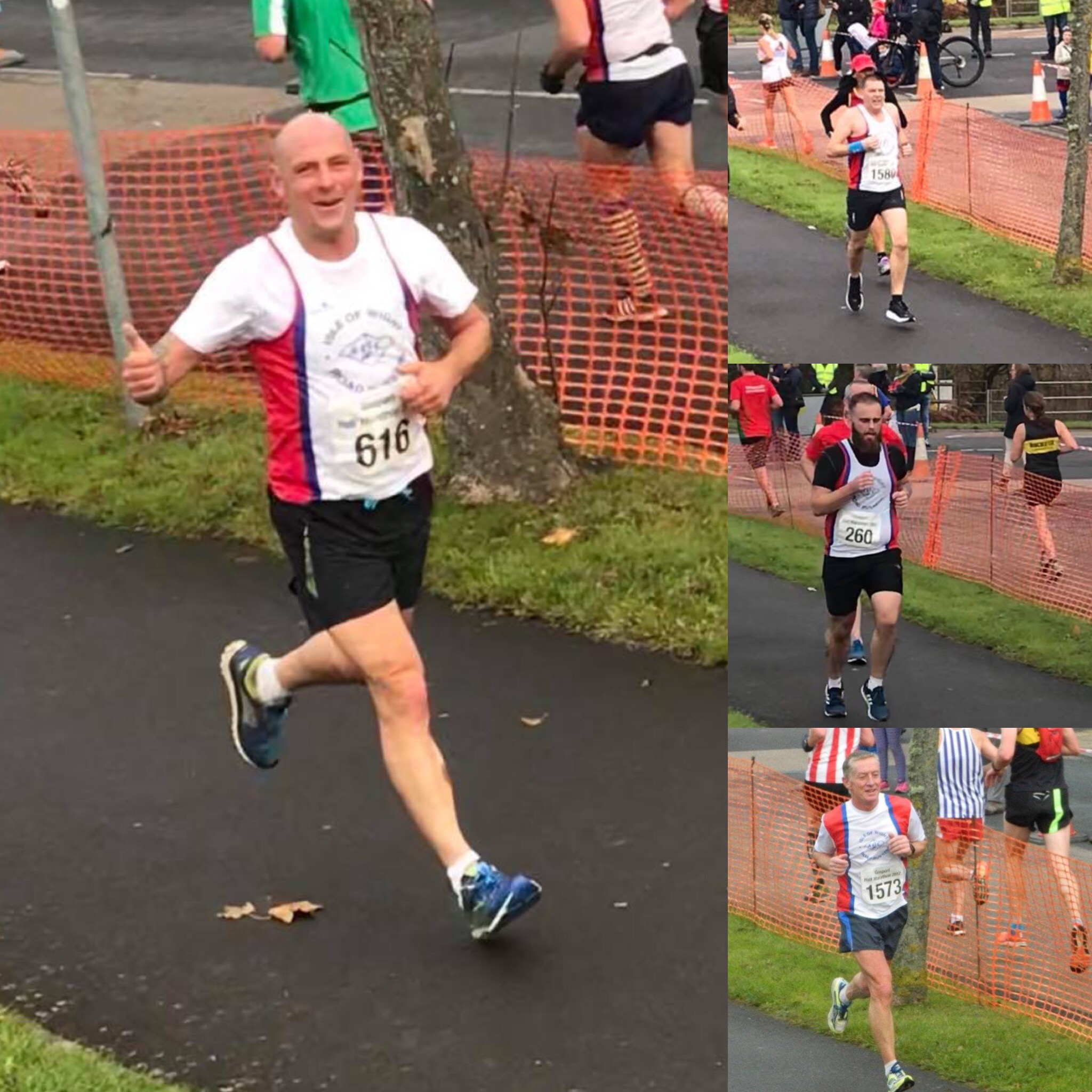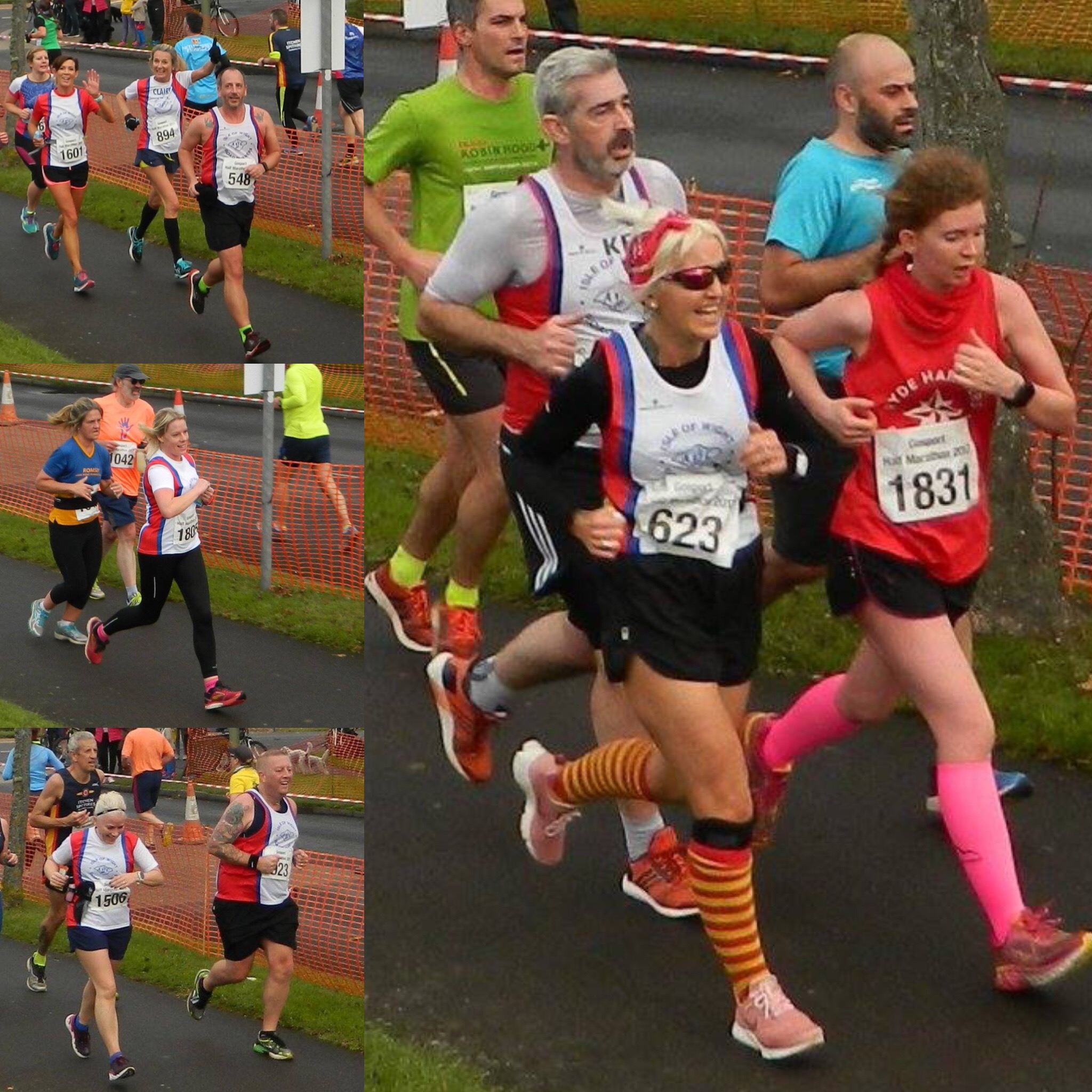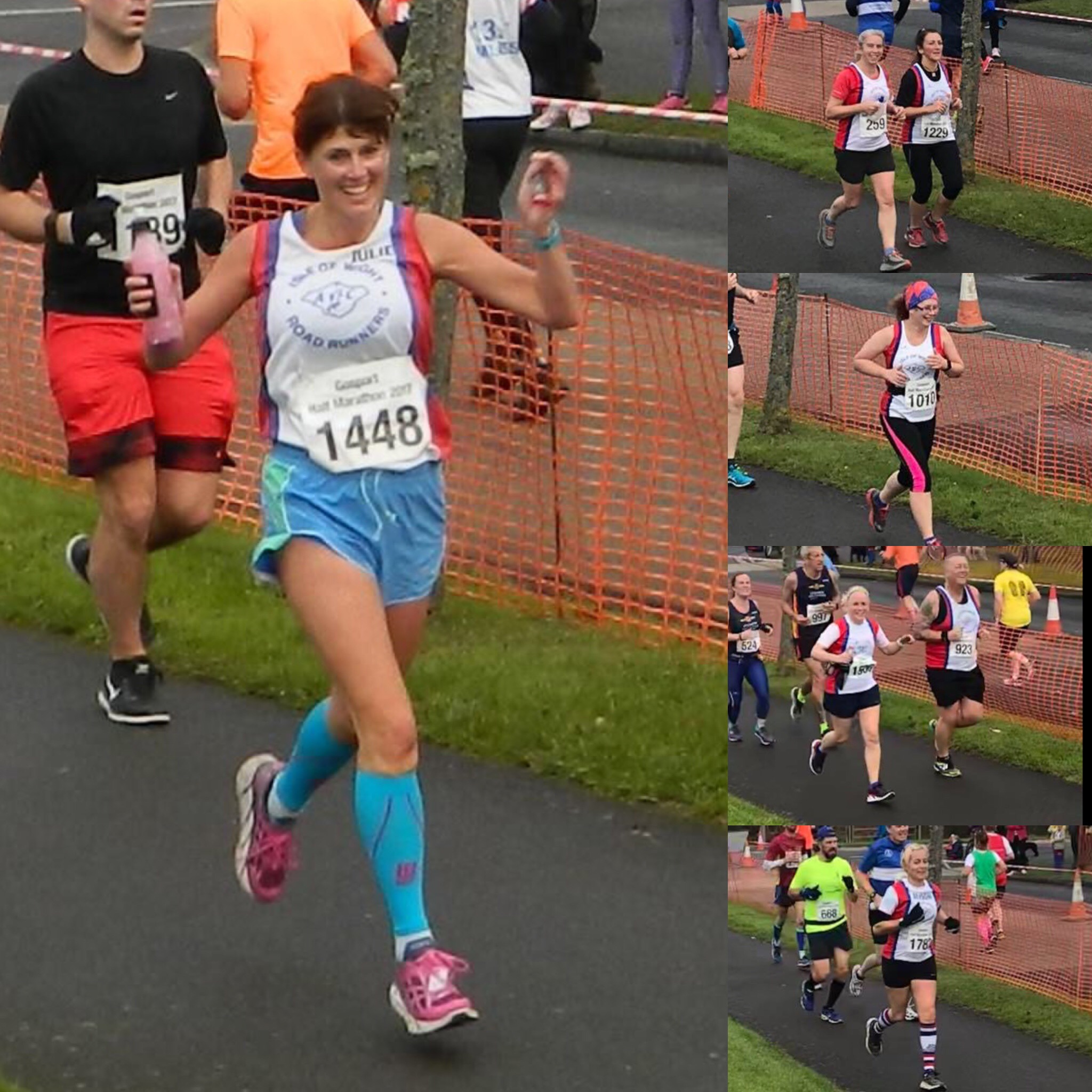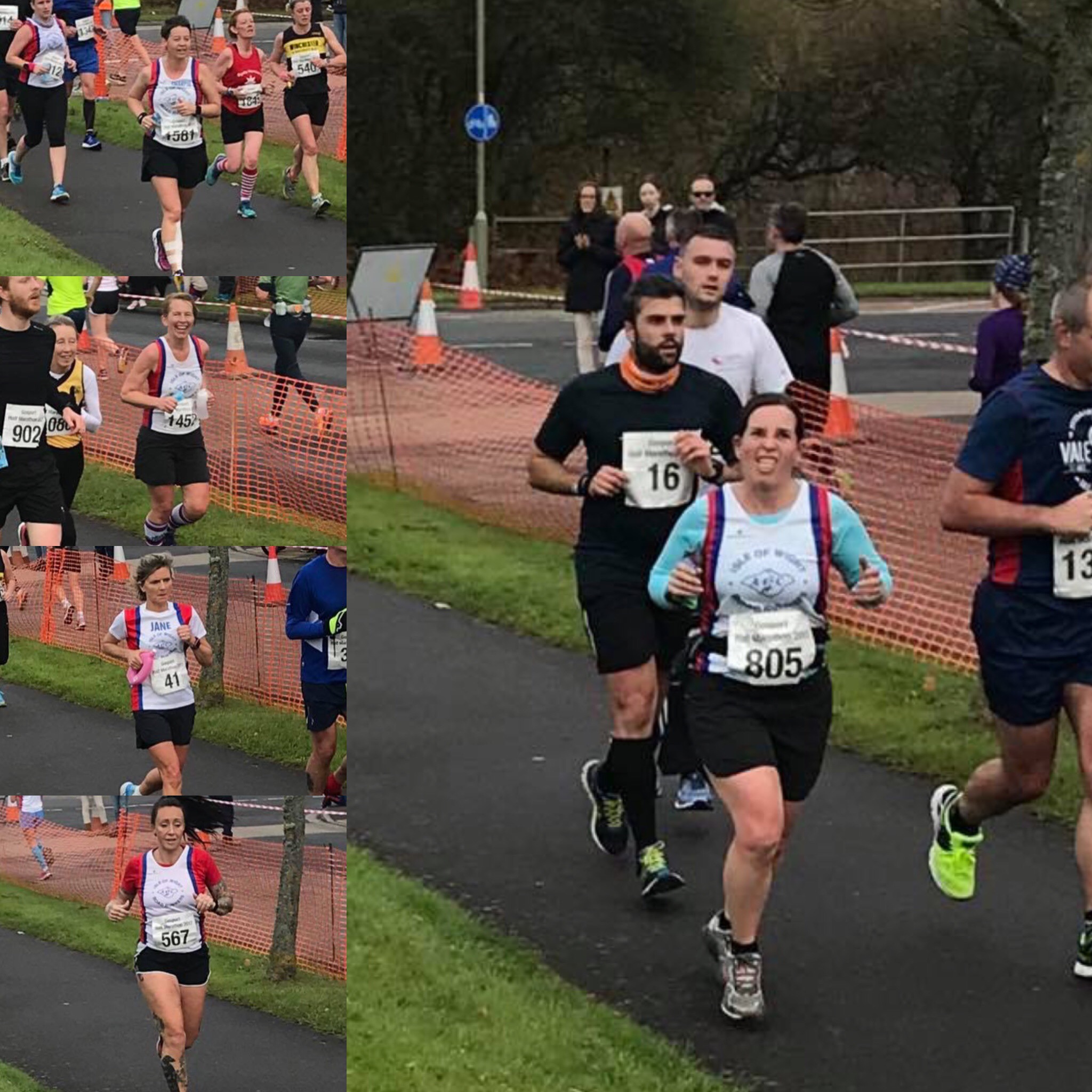 Second lap, concentration . Keep moving, keep believing. Get to the turnpoint, then it's only a Parkrun left.
"I felt dreadful on the second lap" Michael Douglas tells me in the car on the way home. " I started out well, but decided to slow at about mile 7 for a while, I just felt ill. But I managed to pick up toward the end though and finished well"
And so he did. Alongside our marathon champ, Bill Goozee, the two of them ran in together in a fantastic 1hr 20mins, giving Bill a PB along the way. Next in was Simon Randall in a lightning 82 minutes giving him 6th in his age category followed by Pete Sexton in 87 minutes and 11th in his age category to complete the first men's team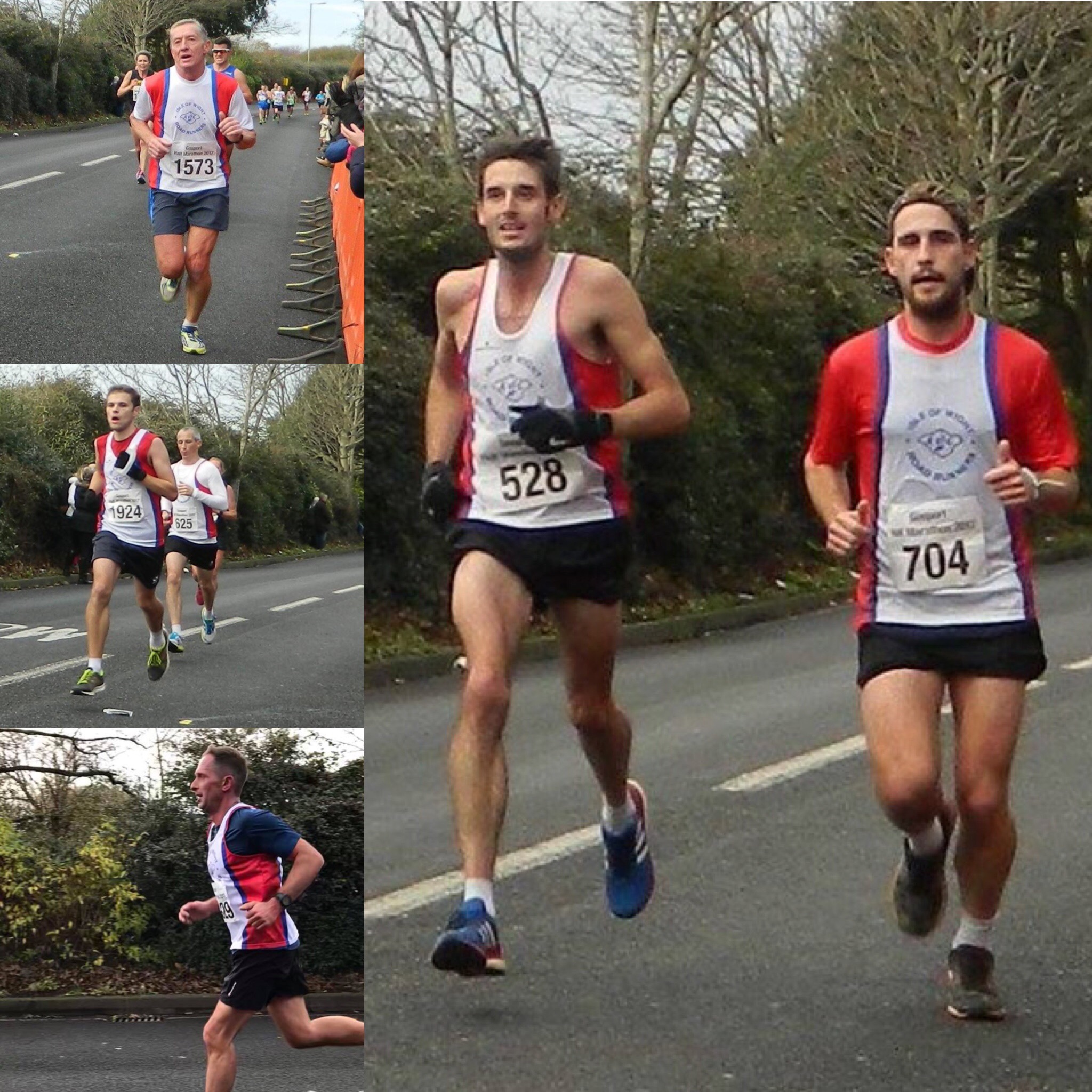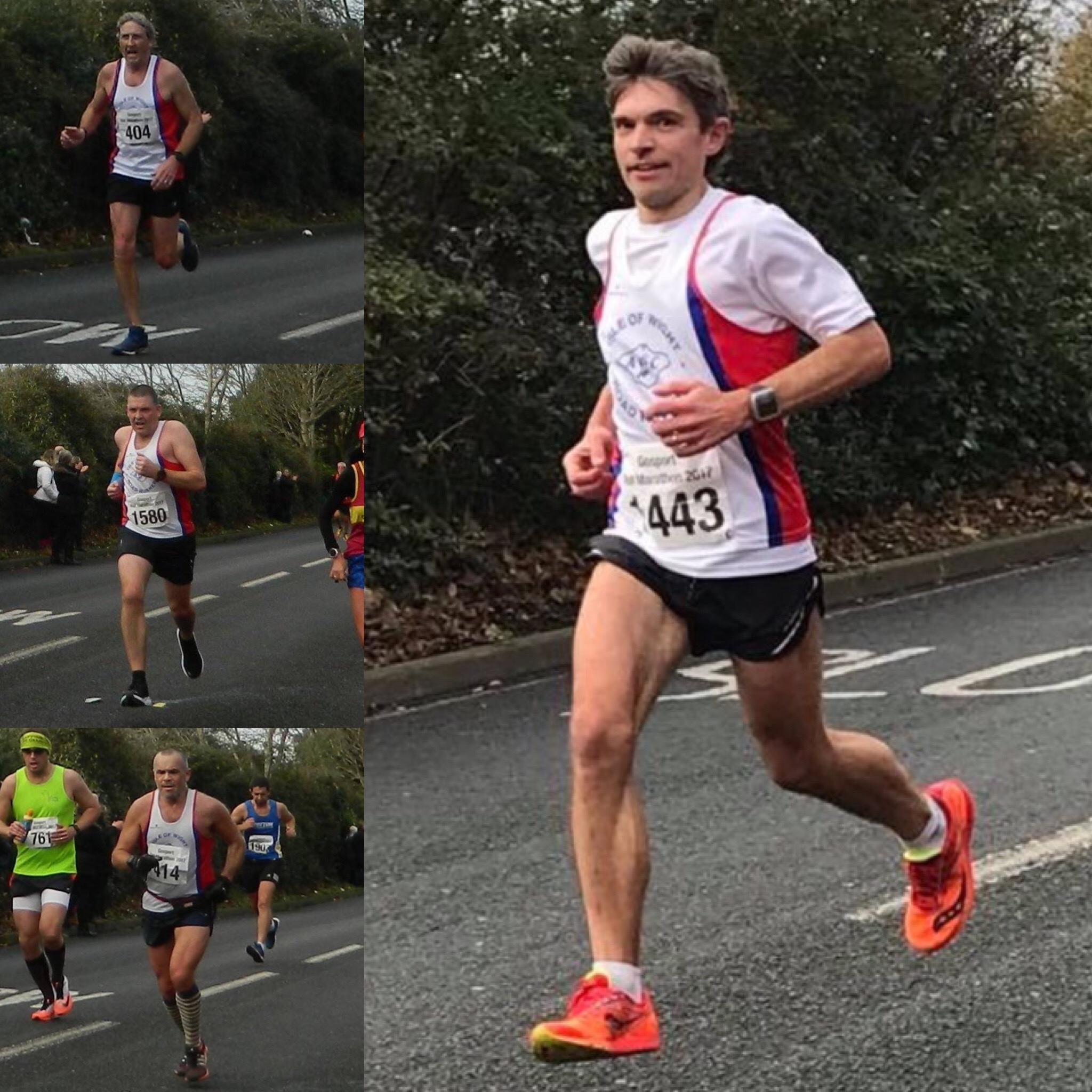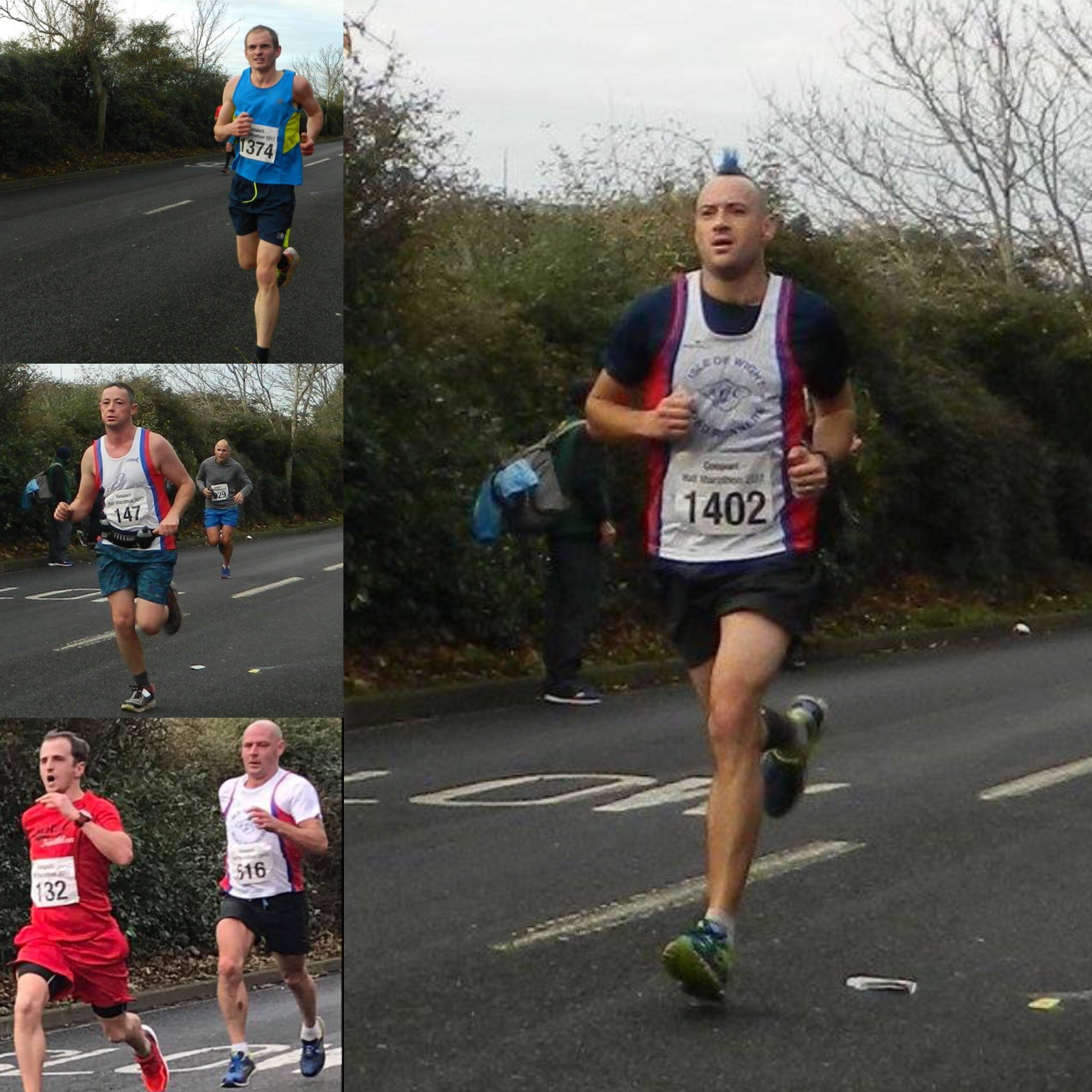 In a sparkling club debut, and her first time ever half marathon, Lizzie Pilcher knocked it out the park to bring the ladies team home in a tidy 1.44.53 closely followed by Sarah Holmes continuing her run of Pbs in 1.45.21. Claire Howard saw a great return to form by completing the ladies first team in 1.50.07 and placing 14th in her age category.
"That was hard, but good" said Lizzie. "I can't believe I've just run my first half"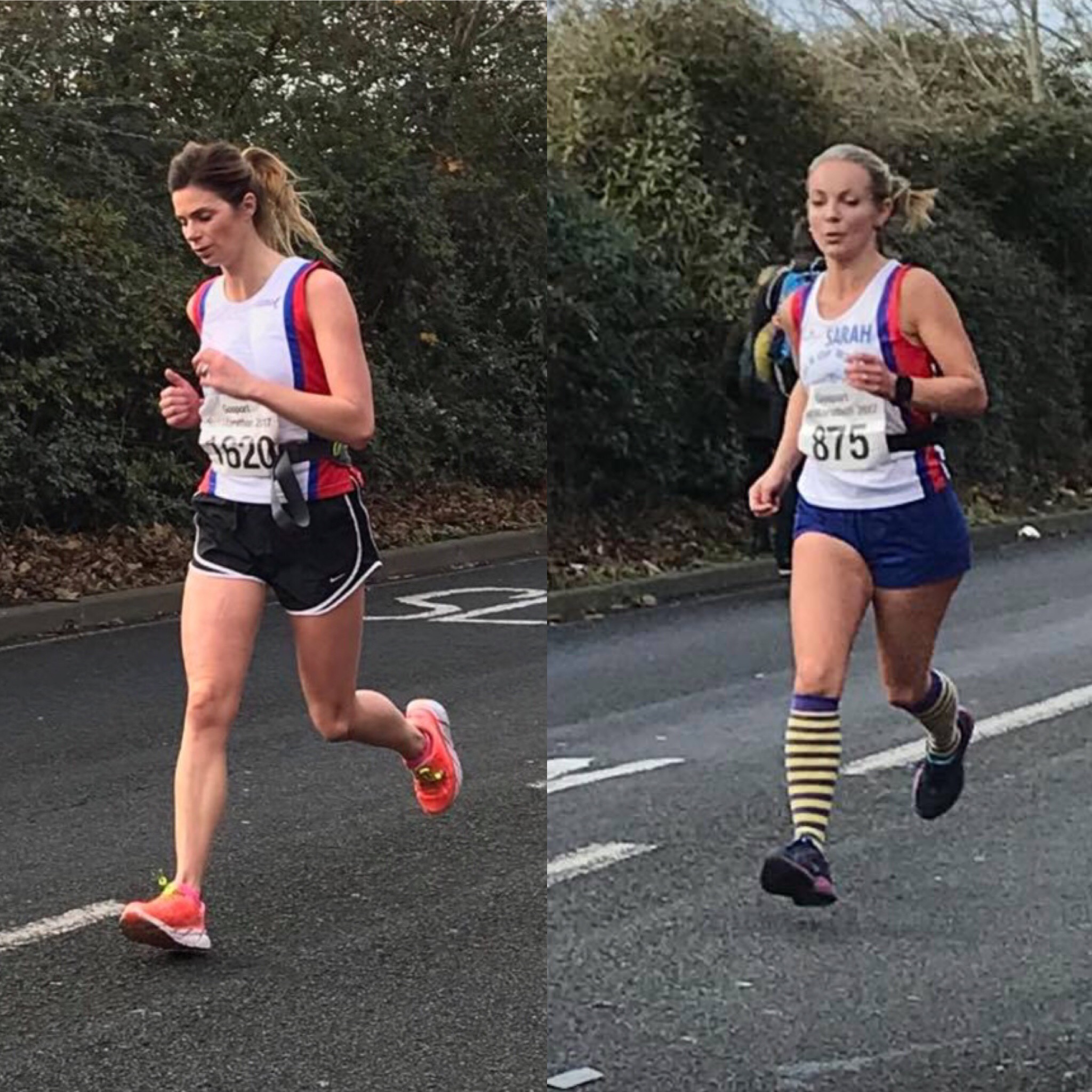 In they came, one by one and two by two. All taking advantage of the favourable conditions by running their hearts out. No fewer than 24 PBS were set, most notable being Laura Holme taking 25 minutes of hers, Richard Bezer knocking off 18 minutes and Ross Wilkes taking off 14. Also big congratulations to Lucy Deville for taking 3rd prize in her age category and Jane Andrew 11th in hers.
Bill Goozee – 1.20.13 – PB
Michael Douglas – 1.20.15
Simon Randall – 1.22.11
Peter Sexton – 1.27.16
Ross Wilkes – 1.28.07 – PB
Tom Forster – 1.28.29
Dean Pike – 1.28.40 – PB
Matt Fletcher – 1.29.22 – PB
Dan Williams – 1.29.53 – PB
Tim Cordery – 1.30.05
Michael Coultrup – 1.32.05 – PB
Garry Sharp – 1.33.34
Richard Bezer – 1.35.55 – PB
Darren Andrew – 1.40.51 – PB
Cole Pearce – 1.41.32
George Butler – 1.44.53 – PB
Lizzie Pilcher – 1.44.55
Sarah Holmes – 1.45.21 – PB
Claire Howard – 1.50.07 – PB
Zoe Sherwin – 1.52.19 – PB
Ian Dyer – 1.52.20 – PB
Lisa Upstell – 1.53.06
Kevin Winchcombe – 1.53.42
Emma Ford – 1.54.16 – PB
Dave Wilcock – 1.55.14 – PB
Jane Andrew – 1.56.17
Julie Ray – 1.57.18
James Shoulder – 1.57.30
Sarah Sharp – 1.57.39 – PB
Claire Harvey – 1.58.23 – PB
Steve Hickman – 1.58.32
Jess Hill – 1.58.53 – PB
Kim Hulacka – 1.59.44 – PB
Tarnia Eldridge – 1.59.44
Alison Batchelor – 2.01.05
Laura Holme – 2.01.50 – PB
Sue Meredith – 2.01.51 – PB
Bel Rockall – 2.03.04 – PB
Alison Butcher – 2.07.32 – PB
Steve Hunt – 2.08.37 – PB
Bridget Keyte – 2.11.57
Lucy DeVille – 2.13.09 – PB
Jo Randall – 2.19.04
Nick Stilwell – 2.21.43
Lyn Snow – 3.01.34
Great running guys